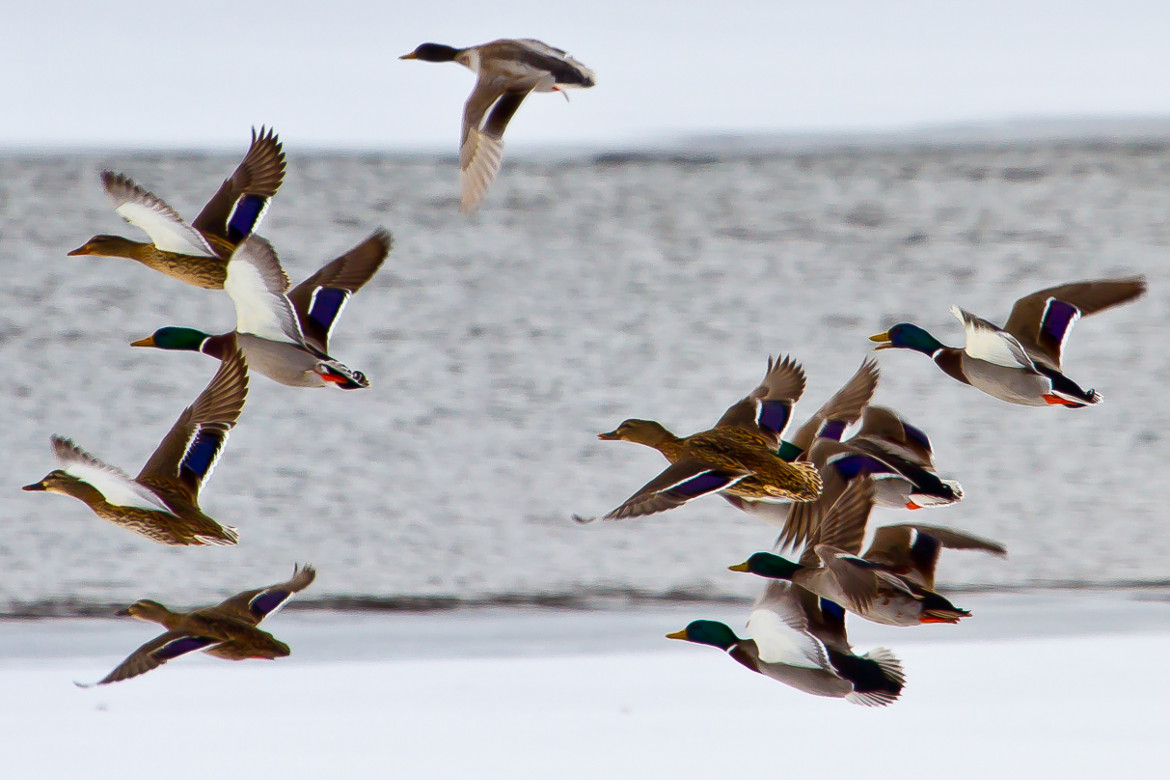 (The River Cities' Reader each month will feature an image or images from the Quad Cities Photography Club.)
On a beautiful January day, Quad Cities Photography Club member Joaquin Espejo decided to walk down to the bank of the Rock River behind Pizza & Subs on Blackhawk Road in Rock Island to take a few pictures. He spotted a flock of ducks walking around on the ice, and when they suddenly took off he was able to capture this image of them in flight.
He took the photo with a Canon EOS 7D with a Canon EF 100-400L IS USM lens. It was shot at 1/500th of a second, f/8, and ISO 100 with the lens at 400 millimeters. He captured it in raw format then processed it in Lightroom, doing only some cropping.
The Quad Cities Photography Club welcomes visitors and new members. The club sponsors numerous activities encompassing many types and aspects of photography. It holds digital and print competitions most months. At its meetings, members discuss the images, help each other to improve, and socialize. The club also holds special learning workshops and small groups that meet on specific photography topics, and occasionally offers interesting shooting opportunities. The club meets at 6:30 p.m. the first Thursday of the month September through June at the Butterworth Center, 1105 Eighth Street in Moline.
For more information on the club, visit QCPhotoClub.com.