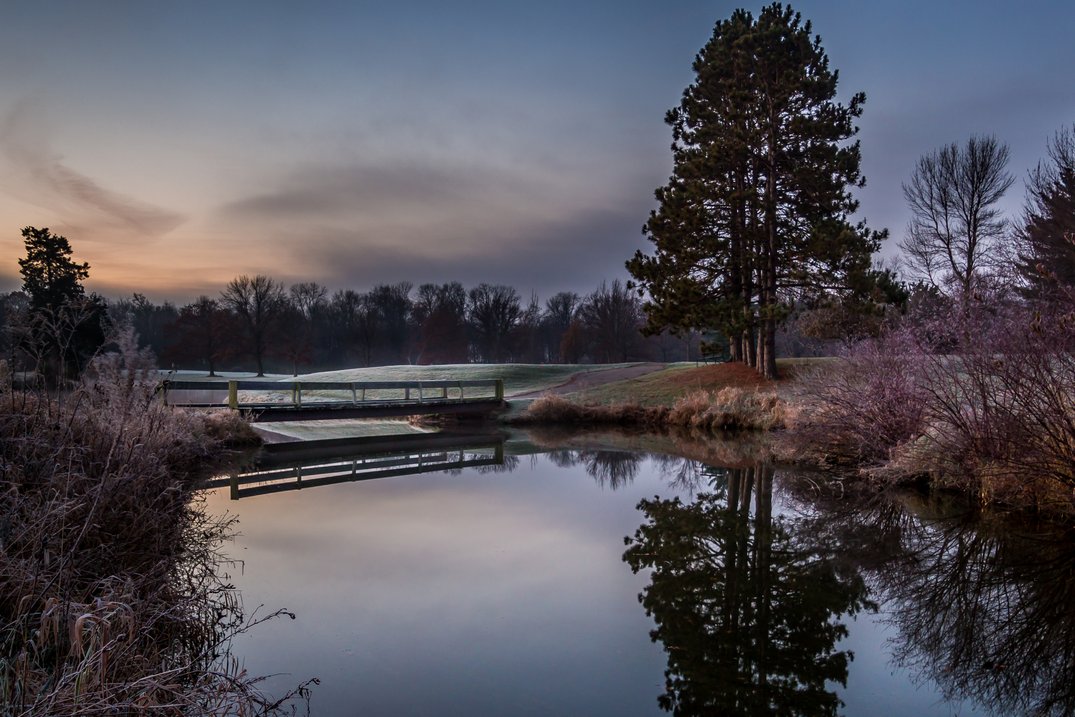 At a recent Quad Cities Photography Club meeting, one of the high-scoring competition images was On Golden Pond, created by Dale Fehr. Dale explained: "I have learned that golf courses are great places to find beautiful landscape photos. That is where I found this image on a late-November morning at Golfmohr golf course in Hampton, Illinois. I went at sunrise to catch some images with the fog. By the time I got there, there was a light fog and frost on the ground, the sun was coming up, and the air was very still. All of this led to great golden-hour lighting in this image with a perfect reflection."
Dale used a Canon EOS Rebel SL1 on a tripod with a Tamron 16-300-millimeter lens at 22 millimeters, 2.5 seconds, f/9, and ISO 200. He then used Lightroom to process the photo.
The Quad Cities Photography Club welcomes visitors and new members. The club sponsors numerous activities encompassing many types and aspects of photography. It holds digital and print competitions most months. At its meetings, members discuss the images, help each other to improve, and socialize. The club also holds special learning workshops and small groups that meet on specific photography topics, and occasionally offers interesting shooting opportunities. The club meets at 6:30 p.m. the first Thursday of the month September through June at the Butterworth Center, 1105 Eighth Street in Moline.
For more information on the club, visit QCPhotoClub.com.