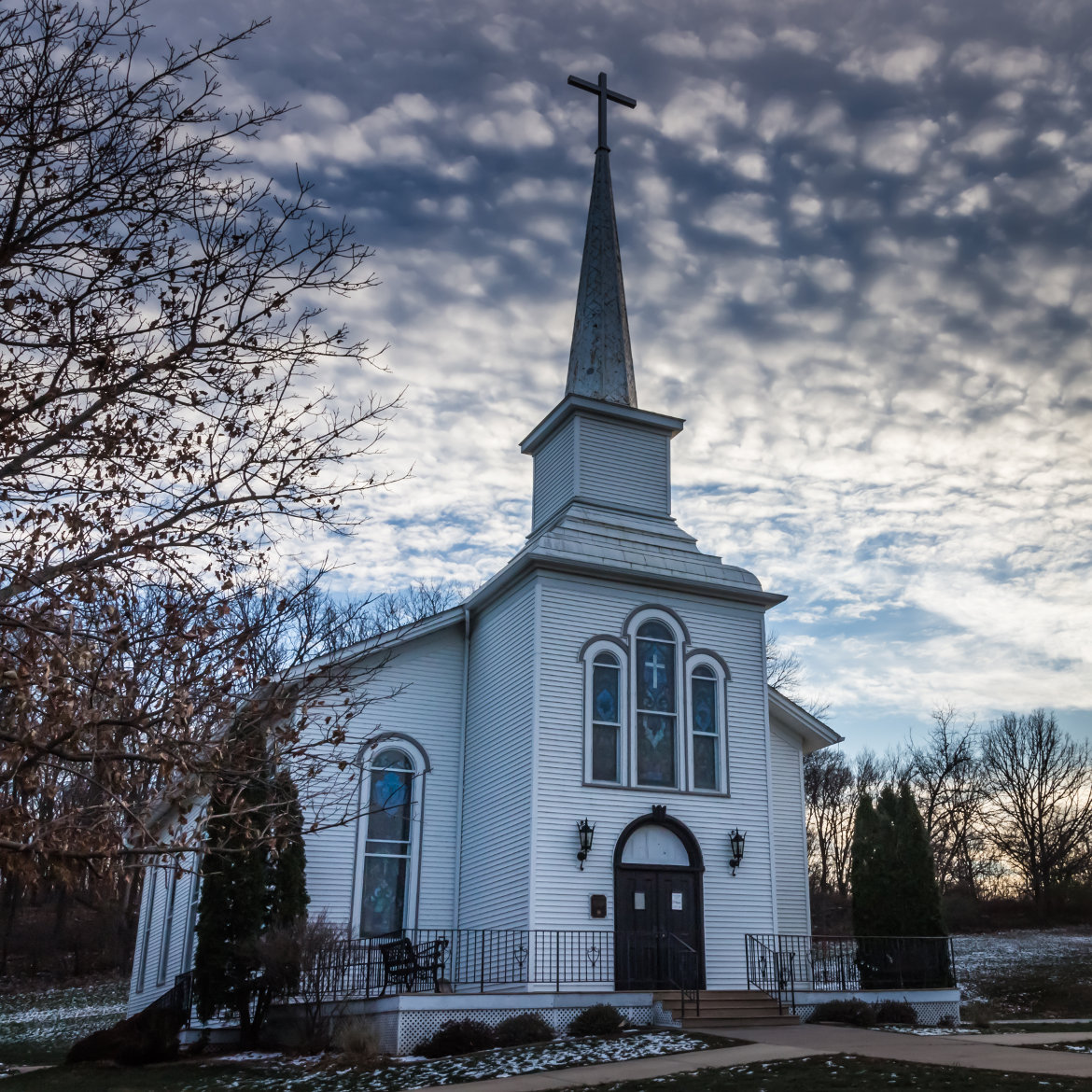 (The River Cities' Reader each month will feature an image or images from the Quad Cities Photography Club.)
Scott County Park has a lot to offer a photographer in search of a subject. Quad Cities Photography Club member Dale Fehr headed there with his camera to hike the trails on a nice day in November with a little snow on the ground. He enjoyed and had success with his images from the hike, but then decided to try some pictures of Olde St. Ann's Church in the park's Dan Nagle Walnut Grove Pioneer Village. He stated: "The clouds were very cool, so I took the photo from a lower angle to include more clouds and give the steeple more height."
Dale used a Canon EOS Rebel SL1 with a Canon EF-S 10-18-millimeter lens at 12 millimeters. He used a tripod and shot the image at f/18, 1/25th of a second, and ISO 100. He used Lightroom to process the raw image and did some dodging to enhance the stained-glass windows.
The Quad Cities Photography Club welcomes visitors and new members. The club sponsors numerous activities encompassing many types and aspects of photography. It holds digital and print competitions most months. At its meetings, members discuss the images, help each other to improve, and socialize. The club also holds special learning workshops and small groups that meet on specific photography topics, and occasionally offers interesting shooting opportunities. The club meets at 6:30 p.m. the first Thursday of the month September through June at the Butterworth Center, 1105 Eighth Street in Moline.
For more information on the club, visit QCPhotoClub.com.