Learn How to Use Your Apple iPad
Using Your Apple iPad: 6:30 pm Tuesday, July 2, Main Library, 401 19th Street. Want to learn more about what you can do with your Apple iPad tablet? Pick up some free tips and tricks, at a free hands-on how-to session at our Main Library.   (Please note: Main Library is the correct location. There was a misprint on the printed calendar.)
Make sure you bring your device! For Apple devices only.
Scrapbooking Session for Kids Continue in July
Have photos from your family travels? Learn how to keep your memories together with:
Kids' Scrapbooking Mondays: Free for 2nd grades and up. Materials supplied! 3:00 to 4:00 pm, July 1 at Main Library Children's Room, July 8 at 30/31 Branch, and July 15 at Southwest Branch.
Want some more free family fun next week? Check out:
Storytimes for ages birth to five at 10:30 am on Tuesday, at 30/31 Branch and Wednesday at Southwest.
Global Math Club: 3:30 pm, Tuesdays, June 11-16, Main Library. Fun with math, from tutor Elizabeth Russell.
To see all your traveling options, pick up a brochure or calendar today! Or visit our website.
Teen Events Go Beneath the Surface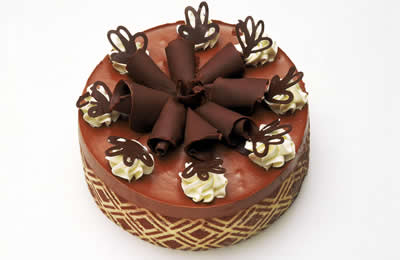 Teens ages 12 to 18 are invited to practice a little "Cake Archeology" Tuesday, July 2, from noon to 1:00 pm at our Southwest Branch, 9010 Ridgewood Road.
Go Beneath the Surface to learn a little bit about cake decorating. And the best part, this is archeology you can eat! Free, open to ages 12 to 18.
Bring your bingo card summer reading form - you can knock off a square for attending a program!
And coming up next week, July 8-12
Join us for these special summer events: 

For adults/general audiences:

Native American History of Rock Island, 6:30 pm, July 8 at Main Library, 401 19th Street. Learn about the early Native American tribes who called this area home, and about the archeological evidence that is still telling their story. Presented by Ferrel Anderson of the Quad City Archeological Society. 

eBook demo, 6:00 pm, July 10, at Southwest Branch, 9010 Ridgewood Road. Learn how to check out eBooks and eAudiobooks for free from your library with our OverDrive Media service. 

For children & families:

Serengeti Steve reptile show: 3:30 pm, July 11, Main Library Community Room. Serengeti Steve brings his show of snakes, spiders, lizards and other crawly things to the library. You may have seen him on America's Got Talent, but you'll see him up close at the library. Find out what a snake feels like!  

For teens:
Library Mini-Golf: 6:00 pm, July 11, Main Library. Try your luck at a mini-golf course around the library. Complete our course with the best score to win great prizes. Ages 12-18.
New Service for Music Lovers!
Now you can download music from the Rock Island Library - and what's more, you can keep it.
Registered cardholders of the Rock Island Public Library with accounts in good standing can download three Freegal Music tracks in the MP3 format each month via the library website. Downloaded tunes become part of your personal music library - they do not disappear or need to be returned after a set period.  Sorry, this service is not available to patrons of non-subscribing libraries.
Full instructions  on the Rock Island Library website under "Download This."