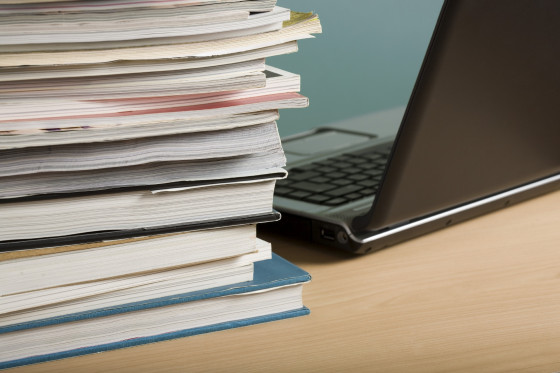 At the beginning the school year, in a chemistry class at St. Ambrose University, Professor Margaret Legg offered students the option to buy a less-expensive e-book instead of the usual physical textbook. No one opted for the digital version.
Kelsey Berg, a sophomore majoring in biology, said she had already bought the hardcover edition. Had the e-book been offered before she bought it, Berg said she still wouldn't have purchased it. "I don't like reading on a computer. It's hard to concentrate," she said, adding that it wasn't worth the cost, either, because one can't sell an e-book back.
Many college students are embracing digital and open-source textbooks, which are accessed through computers and digital readers such as Amazon's Kindle. For some, it provides a more convenient way to carry multiple textbooks. Beyond being easier on students' backs, e-books are also better for the environment, because no natural resources are used in the production or transportation of a physical book.
But the major selling point is a lower cost compared to new textbooks. Textbooks cost an average of $900 per semester, according to the federal Government Accountability Office. The U.S. Public Interest Research Group (PIRG) has been advocating for reducing the prices of textbooks, which they say have risen faster than the rate of inflation in the past several years.
Although e-books are often 50 percent less expensive than unused print editions of textbooks, the cost evaluation isn't quite so clear-cut. In many cases, there's little or no cost savings to students in the long run.
And some people, like Berg, resist e-books for other reasons.