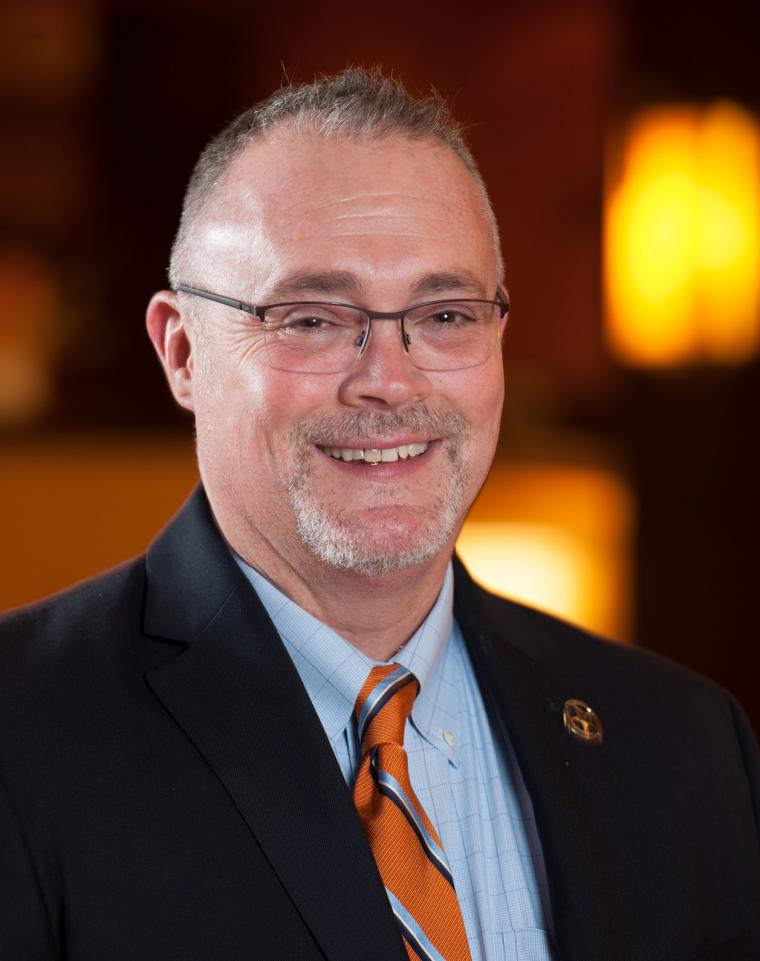 "All they are saying," claimed Illinois Sheriffs Association executive director Jim Kaitschuk about dozens of his members, "is 'We're not going to knock on people's doors to ask whether they have registered their firearms. And if they're arrested solely on that charge, we will not house them in our jails until ordered to do so by a competent authority."
Springfield's WICS TV reported that Kaitschuk also believes the reaction to what those sheriffs have said about refusing to enforce the state's new assault weapons ban law because of their constitutional objections has been "overblown."
Well, when you put it that way, maybe so. But if that's the case, then why even facilitate the release of a nearly-identical statement by as many as ninety (according to Kaitschuk) county sheriffs saying they won't enforce a law?
Kaitschuk admitted to Chicago's ABC 7 TV that there's nothing in the law mandating local compliance checks. "That is not a charge that is provided to us, or mandated to us in the bill that passed and was signed by the governor."
What the sheriffs have basically done is to deliberately inflame the public for no good reason, and then tossed in an empty threat to not house violators in their jails, unless they have an order from a judge.
And while there has been much rejoicing in some Downstate areas over their local sheriffs' performative "virtue signaling," there has been some strong pushback in the suburbs, where, for instance, DuPage County Sheriff James Mendrick released one of those boiler-plate statements vowing not to enforce the new registration law because he believed the statute was unconstitutional.
In response, DuPage County's fifteen Democratic state legislators released a statement saying they were "dismayed and angered by the recent pronouncement by the DuPage County Sheriff to unilaterally direct his office to flout and disregard the duly passed and signed Protect Illinois Communities Act. The Sheriff has no authority to determine the constitutionality of a law — that is up to the courts."
"The Sheriff's words send a clear message that lawbreakers are welcome here," the statement read.
One of the signatories was Representative Maura Hirschauer (D-Batavia), who introduced an assault-weapons ban and worked her bill for months before it was taken over by more experienced hands.
Sheriff Mendrick barely won election in 2018, but the Democrats didn't field a candidate against him in 2022, which turned out to be an even stronger year for the local party.
Elections obviously have consequences.
But the sheriffs currently have significant powers in state statutes, and legislative elections can have consequences, too. And some legislators are obviously starting to get pretty fired up over the sheriffs' behavior of late.
During the 2019 cannabis legalization debate, for instance, sheriffs disseminated tons of disinformation (one even claimed that sheriffs would be forced to euthanize all their drug-sniffing dogs). Several sheriffs sided with the far right during the COVID-19 mitigation period and refused to enforce executive orders, and many eagerly contributed to the hysteria over the SAFE-T Act. And now, this.
Many legislators are former local government officials, so they've traditionally been reluctant to take up issues like consolidation, the limits of local authority, etc. I do not know if this latest blow-up will change anything. But, at the same time, I don't recall ever seeing a reaction quite like the one issued by those fifteen state legislators today.
Lake County's sheriff issued a statement in favor of the law, and one of the principal sponsors who helped drag the bill across the finish line, Lake County-based state Representative Bob Morgan (D-Deerfield), had this to say on the radio the other day about the other sheriffs' statements: "I keep coming back to the fact that I think it's embarrassing for them. They really literally only have one job. Their job is to follow the law and enforce the law. And they're saying, 'We're not going to do that.' And so, I think they should be pretty embarrassed."
State statute requires sheriffs, acting as their counties' Supervisors of Safety, to enforce all state traffic laws. But there is no requirement to enforce other laws. And their state-mandated oaths of office require them to support the US and Illinois constitutions, but not individual laws.
Law-enforcement discretion is a long-accepted policy. But sheriffs issuing written statements flatly declaring that they will not enforce a state law no matter what, sure does appear to go well beyond that.
Crafting a law to deal with the problem, though, could be difficult.
Rich Miller also publishes Capitol Fax, a daily political newsletter, and CapitolFax.com.