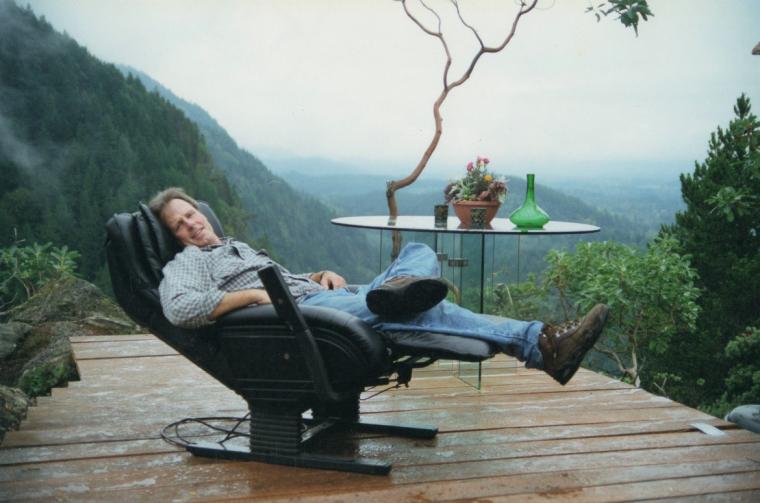 It is with a heavy heart that I write these words. One of my oldest and dearest friends, Todd Martin Stafne, passed unexpectedly at his home on April 11.
Todd was part of the circle of lifelong friends in Bettendorf (three of whom preceded him in death – Chuck High, Dave Glynn, and Dave Halverson) that cornered the market on being the most fun, the best looking, the most popular, and the most fiercely loyal. I have commented before that this special group of friends was a cut above in every respect, cool as hell and just as kind. All still are.
Describing Todd as another total Bettendorf original and force of nature (while entirely true) is putting it mildly. He had a thunderous presence. His joie de vivre was underpinned by a fabulous sense of humor and the ability to tell a story that none could rival. He rocked the house every time. Laughter is one of the things I most cherish about growing up with him.
I met Todd as a scrawny 14-year-old kid. I was all teeth, hair, and bravado. He was 18, perfectly handsome, and drove a yellow Camaro. I was on a typical empty-headed path to teenage-hood, caring mostly about hair, clothes, and boys when Todd took an interest in me (to my utter astonishment) and changed my path forever.
Not only was Todd Stafne handsome and hilariously funny, but he possessed a brilliant mind and liked to talk. If I was going to keep his interest, I needed to listen, and comprehend. He was completely atypical (as were most of his friends in that amazing circle) in what occupied his mind. He wanted to know (and pontificate) about everything. He questioned life incessantly, and I was basically a vessel for downloading his stream of consciousness.
Todd forced me to expand my mind and thought process, to become intellectually curious, to develop critical-thinking skills, and to be unafraid of a healthy skepticism of authority. I later realized that his influence provided the foundation for so many of the endeavors that interested me later in life, including journalism and starting an independent newspaper. There are only a handful of people that profoundly influence your life, and Todd was near the top of that list for me.
Todd, his brother Scott, and his father Albert became family. My little brother adored Todd and emulated him growing up, and Albert befriended my mother and they had wonderful times together, as well. We all navigated life together, remaining close friends over the years.
There was no way that Bettendorf could have contained someone with a spirit such as Todd's, so he eventually left to attend Thunderbird business school in Arizona. He graduated with a master's and was fluent in Spanish. He made his way to Chile then Panama, where he thrived, scuba-dived, and made new lifelong friends from different cultures and backgrounds.
He eventually found his way back to the States and settled near Seattle, where his brother Scott is an attorney. Most people interested in property ownership buy a lot, or an acreage; Todd and Scott bought a mountain. They developed it from scratch, making it completely self-sufficient with roads, a water supply, and electricity generation. They divided it into parcels of 25 acres or more and sold them, providing magnificent mountain properties for a handful of people who enjoy stunning vistas of waterfalls, forests, lakes, and all the beauty that God has created in such places.
Nature in such a pure state as Twin Falls is the one thing that Todd found intellectually stimulating, as well as calming. Working the land, creating something epic for himself and his brother was Todd's life work. Twin Falls is a testimony to the creative talent, the hands-on labor, the collaboration of two visionary brothers, and the years of enduring dedication to a spectacular project that will stand for generations to come.
But mountains can be lonely places without a partner, and happily Todd rectified that with his wife of five years, Mayumi – a lovely Japanese woman who completed the dream for Todd. Together, they enjoyed both Twin Falls and a more cosmopolitan residence in Bellevue, Washington. For Mayumi, there is no consolation for her grief in losing her life mate. But she will always have a welcoming host of friends here in Iowa whose love for Todd includes her, too.
Todd stayed in touch with many of us back here, always coming back to check in and reaffirm his roots. But he chose to stay close to Scott because of the deep bond that defined them both in many ways. Todd was loving and attentive, and overcame challenges that would cripple most. He secured lasting relationships all along his journey, and, for those of you who knew him well, you understand this terrible loss. The world is not only less interesting without him; it is less a lot of other things, including truest friendship, palpable affection, humor personified, and an amazing sentimentality that inspired uncommon loyalty and devotion to the people he loved. You really can't have a more meaningful legacy than that.
Todd's obituary can be read at Flintofts.com/obituary/Todd-M.-Stafne/Bellevue-WA/1719878, and a remembrance and a collection of photos from his brother can be found at ScottStafne.com/todd-martin-stafne-my-brothers-life-in-pictures-aug-24-1950-april-11-2017.