Jim Brickman
Adler Theatre
Wednesday, December 6, 8 p.m.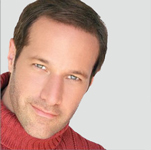 As adults, we all know that people who can play the piano well are unassailably cool. But try telling that to a little kid who responded to his mother's piano-lesson suggestions with "But mo-o-o-o-mmm ... I don't wanna play the piano!" If only the pianist performing at Davenport's Adler Theatre on December 6 was around back then. Mom could have replied, "But sweetie, look what happened to Jim Brickman! He took piano lessons when he was your age. By the time he was in college, he was writing commercial jingles, and Jim Henson even hired him to write songs for Sesame Street - you love Sesame Street! Then he signed with a big-time record company and released the first solo instrumental tune ever ranked on the Billboard charts; four of his albums sold more than 500,000 copies each. He's also starred in PBS specials, been nominated for a Grammy, and toured the world, and he hosts a weekly radio show in which he's interviewed celebrities such as Tom Cruise and Jennifer Aniston and Leonardo DiCaprio. And it all started with piano lessons!" So by all means, enjoy Jim Brickman's Adler concert. Don't expect to see me there, though. That bastard has my career. For information on Brickman's Adler performance, visit (http://www.adlertheatre.com). - Mike Schulz
The Tender Land
The Englert Theatre
Friday, December 8, through Sunday, December 10
The 1950s are widely considered the Golden Age of Television, but even then, getting quality programming on the air was a challenge. Consider the plight of Aaron Copland's opera The Tender Land, being performed at Iowa City's Englert Theatre December 8 through 10. A story of young love, desperation, and coming of age in the Depression-era Midwest, Copland's opus has endured as a beautiful stage experience for more than half a century, yet it was never actually meant for the stage. Copland's work was originally commissioned as a piece for television in 1952, but after Copland and librettist Erik Johns completed the project, networks were no longer interested in producing it. Imagine: Aaron Copland rejected by network television! The Oscar-winning composer of Our Town, Of Mice & Men, and The Heiress! The creator of dozens of symphonies and ballets and concertos! One of the most influential musicians of all time! Rejected! Thankfully, things have improved since then. I mean, if Copland presented network executives with a made-for-television opera about the Great Depression nowadays, I have no doubt that ... um ... well ... . Yeah, he'd probably be rejected. God bless the theatre, huh? For more information, visit (http://www.englert.org). - Mike Schulz
Lulu
North Scott High School
Wednesday, December 6, 7 p.m.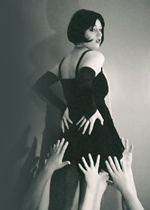 The next time I throw a dinner party, I'm totally inviting Eldridge native Nick Dufloth and the Silent Theatre Company. Some people bring wine; this group brings a freaking show. The Chicago thesps' production of Lulu - an expressionistic, black-and-white, silent play with piano accompaniment - will be performed at Eldridge's North Scott Fine Arts Auditorium on December 6, and this unclassifiable, exhilarating theatrical experience has been earning rave reviews; the Chicago Reader described the Silent Theatre's Lulu as a "flawless" work with a "riveting, ridiculously skilled cast," and the San Francisco Chronicle called it "a feast" that featured "hilarious physical comedy ... with a surprisingly flavorful tragic aftertaste." And do you know how North Scott came to house the production? The Lulu actors were on their way to Chicago for an extended run of the play, were invited to dinner in Eldridge by cast member Dufloth's parents, and while in town, spontaneously decided that they'd perform the show. Now those are dinner guests. Just imagine what they'd bring to your birthday party. Details on this unique, one-night-only event are available at (http://www.silenttheatre.com). - Mike Schulz
Perpetual Groove
Rock Island Brewing Company
Tuesday, December 12, 9 p.m.
Georgia jam band Perpetual Groove will be performing at the Rock Island Brewing Company on Tuesday, December 12. Having formed in 1997 during its members' freshman year at the Savannah College of Art & Design, Perpetual Groove delivers a sound that - as described on its MySpace page (http://www.myspace.com/pgroove) - is a "funky blend of reggae, tribal-style trance rhythms, heavy funk, jazzy improvisation, and synth loops, intertwined with inspiring and sentimental lyrics." The band has performed at numerous festivals across the country, making appearances at Atlanta's Music Midtown, the 10,000 Lakes Festival, the Blue Ridge Harvest Fest, High Sierra, Xingolati, and the Wakarusa Music & Camping Festival, and they even rocked a crowd of 20,000 during the almighty Bonnaroo Music & Arts Festival in 2005. Named by Relix magazine as "one of the top-10 bands to watch in 2005," Perpetual Groove has been known to highlight its concerts with retina-blinding light shows and experimentations with 5.1-channel surround-sound systems. The RIBCO show starts at 9 p.m., and more information is available at (http://www.ribco.com). - Brad Vidmar
Jacob Marley's Christmas Carol
Nighswander Theatre
Thursday, December 7, through Sunday, December 17
"Mr. Scrooge?" "What is it, Cratchit?" "I'd like to request an afternoon off, sir." "An entire afternoon? Preposterous!" "But sir, the New Ground Theatre is opening its new show ... ." "What's it called?" "Well ... ." "What's it called, Cratchit?" "It's called Jacob Marley's Christmas Carol, sir." "Marley? But he's ... he's dead!" "Yes, sir. Apparently, his spirit has returned in the form of a playwright named Tom Mula." "Bah!" "He's re-written the story of your last Christmas." "What?! The story of how I was visited by the ghosts of Past, Present, and Future? He's re-written it?" "Yes, sir. It seems that Marley has his own take on events ... ." "Are people infuriated?" "Actually ... they're laughing, sir. I'm told it's an incredibly amusing comedy, and the Chicago Tribune called it 'among the best evenings of the theatrical year.'" "And you want to see this?" "If you please, sir." "Never. Get back to work." "But ... Mr. Scrooge ... you've changed your evil ways! Remember that wonderful Christmas feeling?!" "Just bad fish, Cratchit. That feeling passed in a day. Back to work." Jacob Marley's Christmas Carol will be performed at Davenport's Nighswander Theatre beginning December 7, and more information is available at (http://www.newgroundtheatre.org). - Mike Schulz