Walter Trout & the Radicals
The Redstone Room
Thursday, July 5, 8 p.m.
Blues junkies suffering from post-Mississippi Valley Blues Fest depression won't have to wait long to get their next fix of lowdown lyrics, steady drums, and wailing guitars. Performing at the Redstone Room on July 5, Walter Trout & the Radicals are a must-see for blues fans (or anyone who just plain worships the almighty electric guitar). Blending a traditional blues sound with a psychedelic, classic-rock flavor, Trout plays a mean guitar - so mean that, in 1996, he was the headlining guitarist for a four-day Jimi Hendrix tribute festival in Amsterdam. Born in Ocean City, New Jersey, Trout made his bones jamming along the Jersey-coast scene of the '60s and '70s among the likes of Steven Van Zandt and Bruce Springsteen; he went on to join blues-boogie legends Canned Heat from 1981 to 1984, and has also performed and recorded with Percy Mayfield, John Lee Hooker, Coco Montoya, and John Mayall. Trout's latest album, Full Circle (released on June 20), has already been described by a CDNow.com reviewer as "one of the best blues albums in recent years. ... Walter plays like a man possessed." Doors open at 7 p.m. for Walter Trout & the Radicals' 8 p.m. show, and more information is available at (http://www.redstoneroom.com). - Brad Vidmar
Clinton Riverboat Days
Riverview Park
Friday, July 6, through Sunday, July 8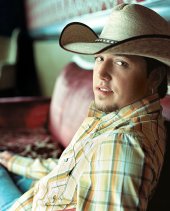 The musicians for this year's Clinton Riverboat Days festival are Cheap Trick, who had numerous hits in the 1970s; Kansas, who had numerous hits in the 1970s; and Jason Aldean, who was born in 1977. Everyone sing along: "One of these things is not like the other ... !" Ah, but I kid Mr. Aldean. (He's young. He can take it.) In addition to the annual festival's carnival, art demonstrations, children's activities, and vendors galore, Riverview Park visitors will be treated to a trio of spectacular musical headliners. Rockford's own Cheap Trick - originators of such iconic tunes as "I Want You to Want Me" and "The Flame" - will rock the Mississippi riverfront on July 6. July 7 brings with it classic rockers Kansas; ask nicely and you just might hear "Carry on, Wayward Son" and "Dust in the Wind." And though he's a comparative rookie, Aldean is hardly an unknown; he won 2006's Academy of Country Music Award for Top New Male Vocalist, and his Relentless CD debuted at number one on Billboard's country charts. Riverboat Days concert tickets are $5 each, but I especially hope a bunch of you come out for Aldean's show; I hear he's saving up for braces and a 10-speed bike. Ha ha! Teasing kids is fun! More information on Clinton's festival can be found at (http://www.riverboatdays.org). - Mike Schulz
Homegrown Summer Showcase
Rock Island Brewing Company
Saturday, July 7, 8:30 p.m.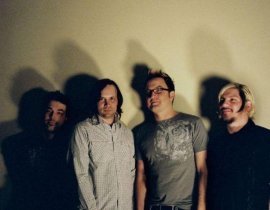 I live in the District of Rock Island, and go to work every Sunday at four in the morning, and nearly every Saturday night, I pray for tornadoes and tidal waves to clear out the noisy people downtown. (Between busy traffic and the drunk girl that's always puking in the alley, I can't sleep.) But the Rock Island Brewing Company's Homegrown Summer Showcase - featuring local bands The Country Mile, Humans, Parish Festival, and Driver of the Year - should be a nice outdoor alternative to the neighborhood's usual tomfoolery. Hoping to make this an annual event, show promoter and Driver of the Year frontman Jason Parris has rounded up some of the homegrown cream of the Quad Cities' indie-music crop (band links and audio samples are available at http://www.myspace.com/driveroftheyear), and performing the indoor after-party, Chicago's Transport Diagram should make for an excellent nightcap. Exploration Iowa - a video-production company dedicated to promoting Midwestern culture - will film the outdoor show and eventually post the performance online, giving attendees the opportunity to be immortalized on film as "person in the background." The show starts at 8 p.m., and more information is available at (http://www.ribco.com). - Brad Vidmar
Medea
Lincoln Park
Saturday, July 7, through Sunday, July 15
In 1977's Annie Hall, Woody Allen's character discovers that his girlfriend might be unfaithful. Commenting on his plight, a woman says to him, "Don't tell me you're jealous." "Jealous?" he asks. "A little bit. Like Medea." It took me years to get that joke, and now that I do, I can't hear the line without shuddering: That's pretty damned jealous. Don't feel badly, though, if the reference still leaves you in the dark; Genesius Guild's new production of Medea - running July 7 through 15 in Rock Island's Lincoln Park - should clear the matter up quite effectively. Euripides' tragedy features what the Guild's executive director, Doug Tschopp, considers the greatest female character in Greek drama, yet while Tschopp could provide a more thorough analysis, let me at least nutshell the story for you: Jason loves Medea. Medea loves Jason. Jason and Medea have kids. Then Jason loves Glauce. Jason leaves Medea. Now Medea hates Jason. Medea plots revenge. Creon banishes Medea. Now Medea really hates Jason. The Chorus warns Medea. Medea doesn't listen. Medea kills Glauce. Medea kills Creon. Medea kills her kids. Jason has no one. Medea laughs. The end. (And Doug Tschopp, in disgust, just threw the Reader across the room.) For more information on the production, visit (http://www.genesius.org). - Mike Schulz
John Deere Classic
Deere Run in Silvis
Monday, July 9, through Sunday, July 15
Some of professional golf's finest will be competing in the 2007 John Deere Classic at TPC at Deere Run in Silvis. Starting July 9 and continuing through July 15, more than 150 players with the PGA Tour will play in the tournament, for purse money up to an estimated $4.1 million. Since the event's inception in 1971 as the Quad City Open, the annual tournament has welcomed many big-name golfers, including Tiger Woods, Payne Stewart, Greg Norman, Davis Love III, and Vijay Singh. And despite Michelle Wie's recent decision to withdraw from this year's event (as she's still recovering from a wrist injury sustained in February), the 2007 lineup certainly won't be lacking in the "talent" department. After winning the 2006 John Deere Classic, John Senden went on to win the Australian Open in his native country, and will be back in the Quad Cities to defend his title against a roster of players including Cedar Rapids native - and reigning Masters champion - Zach Johnson, two-time U.S. Open champion Lee Janzen, and World Golf Hall of Famer Bernhard Langer. The tournament will also feature food, drinks, live music, youth activities, and golf clinics, and will be televised on the Golf Channel and CBS. For more information, visit (http://www.johndeereclassic.com). - Brad Vidmar