Wicked Underground Music Festival
East Moline American Legion
Saturday, June 24, 5 p.m.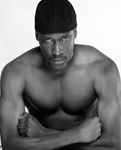 If Alice Cooper and The Misfits have always seemed a little too cute and cuddly for you, you won't want to miss the Wicked Underground Music Festival, occurring at the East Moline American Legion on June 24. Local and national artists will wow the faithful - and amaze the uninitiated - with the finest in "horrorcore," defined as horror-themed hip-hop/rap, and perfected by the likes of V-Sinizter, whose song list includes "Bring the Pain," "Disturbing Behavior," and "Murder the World." (Those horrorcore performers ... always so damned chipper.) The show is being produced by IlliTex Entertainment and, in a press release, company co-owner Benjamin J. Stockwell writes that horrorcore was first popularized in the early '90s by such groups as The Flatlinerz and Gravediggaz. He also adds that Saturday's show will, in addition to V-Sinizter, feature Houston's Claas and the Iowa band Grewsum. And if you think these performers make their fans explode, you should see what they just did to my spell-check. East Moline's American Legion is located at 829 16th Avenue, and more information on the Wicked Underground Music Festival is available at (http://www.illitex.com). - Mike Schulz
Rehab
Rock Island Brewing Company
Friday, June 23, 10 p.m.

According to its Web site (http://www.rehabmusic.com), Atlanta-based alternative rockers Rehab began their careers by "pioneering mash-ups of scorching rock and searing rap," and the group's band members have worked with the likes of OutKast, Bonecrusher, and L'il John. So how did the inspiration for the band's most recent CD - 2005's Graffiti the World - wind up coming from Simon & Garfunkel? Rehab frontman Danny Alexander explains that he was moved by "The Sounds of Silence" and its lyric "the words of the prophet are written on the subway walls," which led him to create a work celebrating "the station [where] you are in life, and trying to get to the next area or stop." After the group's 2000 album, Southern Comfort - described by the All Music Guide's Stewart Mason as "a disturbing and often bleakly funny depiction of the world of drug abuse" - this seems a perfectly logical progression, especially for a band called Rehab. The rocker-rappers will play the Rock Island Brewing Company on Friday, June 23 ... and does anyone else find it ironic that, in order to go to Rehab, you first have to walk into a bar? For more information on Rehab, and future musical events at RIBCO, visit (http://www.ribco.com). - Mike Schulz
The Mousetrap
Clinton Area Showboat Theatre
Thursday, June 22, through Saturday, July 8
Amazing as it seems to me, there are actually people out there who will counter your recommendation of a play with "I'll just wait for the movie." I hope they're not waiting for a movie version of The Mousetrap. Agatha Christie's classic whodunnit opened in London in 1952 and, under contract terms, no cinematic adaptation can be produced until the West End production closes. More than 20,000 performances later, no film version is in the offing. For an understanding of this mystery's astonishing longevity, visit the Clinton Area Showboat Theatre, where Christie's wicked contraption will be performed June 22 through July 8. The show - directed by area favorite Michael Oberfield - concerns a murder that takes place within the walls of Monkswell Manor, and Christie's clever construction and gasp-inducing denouement have made the play a worldwide smash; in addition to its continuing success in London, The Mousetrap is Canada's longest-running show, finally closing in 2004 after more than 9,000 performances. Wikipedia reveals that after Christie wrote the play, she gave the rights to her grandson as a birthday present. Man. My grandma just gave me socks. For tickets, call (563)242-6760. - Mike Schulz
Taste of the Quad Cities
John Deere Commons
Friday, June 23, and Saturday, June 24
The John Deere Commons will be the place to be this weekend, with the commencement of this year's Taste of the Quad Cities, featuring Billboard's number-one jazz artist of 2005: Michael Bublé. According to Woodrow Wilkins Jr. on (http://www.allaboutjazz.com), Bublé - playing the Mark of the Quad Cities on June 24 - "has the impressive ability to blend traditional jazz and contemporary pop vocal styles, simultaneously attracting a youthful following without alienating older jazz aficionados who yearn for the sounds of Tony Bennett, Frank Sinatra, or Mel Tormé." Meanwhile, the best food in the area is guaranteed at the Taste from noon to midnight Friday and Saturday, as 29 of the area's top restaurants and pubs - such as Centro, Le Mekong, and the Bier Stube - cater to your appetite's deepest desires. And when you're done sampling the finest in food fixin's, you can listen to bands on both nights, with Thrillsville, Jim the Mule, and the Trippin' Billies. Great music and great food - what else could one ask for? Well, there is another bonus: Friday's event also includes fireworks on the Mississippi, beginning at 9:30 p.m. Taste tickets are $6 for adults, while kids under 12 get in free, and more information is available at (http://www.tasteofthequadcities.com). - Eric Junco
Blossoms at Butterworth
Butterworth Center
Saturday, June 24, noon to 5 p.m.
Tired of being married to your iPod and Blackberry? Me, too. Well ... I probably would be if I had an iPod or Blackberry ... . But in any event, those who long for simpler times can enjoy five hours sans modern technology with the annual Blossoms at Butterworth celebration, taking place at Moline's Butterworth Center on June 24. This year marks the 50th anniversary of the center - which develops and supports educational and outreach programs, hosts community events, and provides free meeting space for not-for-profits - and the day will feature numerous activities designed to transport visitors to the 1800s. (And in the case of the afternoon's "Time Travel Tour," this is apparently meant literally.) In addition to enjoying tours of the beautiful grounds, attendees will encounter volunteers dressed in 19th Century attire and watch and play games of the 1800s, and the day's children's activities - sponsored by WQPT-TV - will include planting a flower, molding clay, and, according to the WQPT program guide, "tossing beanbag bugs at a giant frog." What the hell kind of amphibian problem did they have in the 1800s?! For more information, call (309)765-7970 or visit (http://www.butterworthcenter.com). - Mike Schulz