Wicked Underground Music Fest III
Lumpy's
Saturday, June 30, 5 p.m.
Get ready to bust some spooky moves! Some of the nastiest horrorcore acts from this area - and from around the nation - will be getting down at the Wicked Underground Music Fest III, taking place at Lumpy's in Davenport on June 30. Heavily influenced by rap acts such as Insane Clown Posse, Brotha Lynch Hung, and Gravediggaz, the horrorcore sound is considered by many to be the missing link between hip-hop and heavy metal, combining pulsating hip-hop beats (as well as horror-movie audio samples) with grisly subject matter, ranging from homicide, suicide, and rape to necrophilia, Satanism, and other dark rituals. Local acts scheduled to perform include Q.C.K., Few but Crazy, and - my hero - Yoka, and they'll be playing alongside national acts PLC (from Minnesota's Twin Cities), V Sinizter (Saginaw, Michigan), McNastee (Lawson, Oklahoma), Big Slack (Oklahoma City, Oklahoma), Grewsum (Hopkinton, Iowa), Dan Tha Saltine (Toledo, Ohio), Claas (Dallas, Texas), Kombine (Cedar Rapids, Iowa), Bloodshot (Bremerton, Washington), Shy One (Corpus Christi, Texas), Ruthless (Twin Cities, Minnesota), and Lo Key (Philadelphia, Pennsylvania). The show starts at 5 p.m. and tickets are $8; for more information, and links to the performers' Web sites, visit (http://www.myspace.com/stockwellbj).
-Brad Vidmar
3rd Annual Dodgeball Showdown
The Daiquiri Factory
Friday, June 29, and Saturday, June 30
Everclear is a Northwestern, post-grunge rock group that came to prominence during the early 90's. Candlebox is also a Northwestern, post-grunge rock group that came to prominence during the early 90's. It'd be fun to watch them face off in a Battle of the Bands, but you know what'd be even more fun? Seeing who would emerge victorious in a no-holds-barred game of dodgeball. Guess what? It could actually happen! The bands will be here as featured performers for the Daiquiri Factory's 3rd Annual Dodgeball Showdown, occurring in the District of Rock Island June 29 and 30, and if, like me, your elementary-school experiences still incite a paralyzing fear of the sport, you can work off your phobias - and engage in some good-natured schadenfreude - by watching Saturday's co-ed teams in action. The musical guests, meanwhile, should entertain regardless. Candlebox (with opening acts Cinder Road and 3 Years Hollow) performs Saturday at 8 p.m., and Everclear (with Circuit and Rude Punch) plays at 8 p.m. on Friday, which makes perfect sense - if I was in a scary-ass dodgeball tournament the following day, I'd want Everclear, too. Tickets for each concert are $15 with a weekend pass available for $25, and more information is available at (http://www.daiquirifactory.com).
- Mike Schulz
David R. Collins Writers' Conference
St. Ambrose University
Thurs, June 28, through Sat, June 30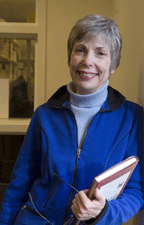 After receiving the brochure for the Midwest Writing Center's annual David R. Collins Writers' Conference, I began daydreaming about teaching my own course: "How to Insinuate Yourself Into Every Public-Event Notice You Write." Granted, that's a pretty clunky title; I'd call it "Creative Nonfiction" instead, but Dr. Ann Boaden already has dibs. At this year's event, taking place at St. Ambrose University June 28 through 30, Boaden analyzes such literary genres as memoir, immersion journalism, and personal essay, and... hey, that's exactly what I do in these public-event notices! (See how easy it is to insinuate yourself?) Other offerings include Sally John's "It Was a Dark and Stormy Night: Writing the Novel," Mark McLaughlin's "From Manuscript to Mass-Market: The Art and Science of Selling Your Writing," Jane Easter Bahls' "Freelance Magazine Writing," plus courses in poetry, romance novels, and "Tools of the Trade." The Writing Center will also host a June 28 presentation by Writer's Digest managing editor Kara Gebhart Uhl at 7 p.m., and - as an added perk - anyone who mentions this Reader article receives the early-bird discount on all programs and courses. Just tell 'em Mike Schulz sent you. (See what I mean? Totally easy.) For more information, visit (http://www.midwestwritingcenter.org).
- Mike Schulz
Disney's High School Musical
Capitol Theatre
Friday, June 29, and Saturday, June 30
"Grease is the word," huh? Whatever. You wanna see kids go really nuts for a stage show? Pop by Davenport's Capitol Theatre on June 29 and 30 for the Center for Living's production of Disney's High School Musical. Not only did the soundtrack for last year's TV-movie go triple-platinum and become the #1-selling album of the year, but its DVD has sold more than seven million copies, and the musical-comedy has now reached an estimated worldwide audience of over 100 million people. (According to Disney's vice-president of licensing, Steve Fickinger, the stage version is being licensed faster than any movie adaptation in history.) Don't expect depth - even the show's book writer, David Simpatico, refers to it as "a nice, big cupcake of a story"- but do expect the production's high-school performers to have a blast with the upbeat tunes and energetic choreography, as they embody four familiar cliques: the Jocks, the Braniacs, the Thespians, and the Skater Dudes. Ten bucks says you can't guess which clique I belonged to in high school. Wrong! It was the Thespians! Oh, wait... you did guess that? Uh-oh. I wonder how much we have left in petty cash... . For High School Musical tickets, call (309) 788-5433 or visit (http://www.center4living.com).
- Mike Schulz
Bat Boy the Musical
Timber Lake Playhouse
Thurs, June 28, through Sun, July 8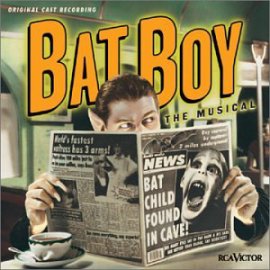 Most musicals feature at least one tuneful love ballad performed by a heartsick protagonist, and the Timber Lake Playhouse's new production is no exception. Wailing to the heavens, a tortured youth laments, "We had a chance at happiness, blissfully unaware / We had a love we thought you'd bless, we didn't have a prayer." And the scene would no doubt be incredibly touching if our hero wasn't singing while holding the bloody head of a recently-devoured cow. Welcome to Bat Boy the Musical, the hilarious hit which the Mt. Carroll venue presents June 28 through July 8. Named 2001's Best Off-Broadway Musical by the Outer Critics Circle, this satire is likely the only critically-acclaimed show to find its inspiration in the Weekly World News, as the denizens of a small town find themselves both fascinated and repelled by the toothy half-bat, half-boy adopted by the local veterinarian. Similar in tone to the riotous Urinetown, which Timber Lake produced last summer, the show could be an excellent fit for this company's batch of gifted, ironic comedians, though it's probably worth noting that Timber Lake just produced Dracula, and now they're doing Bat Boy - God only knows what those actors have listed as "Special Skills" on their résumés. For tickets, call (815) 244-2035.
- Mike Schulz