Music
Yid Vicious
Rock Island Public Library
Wednesday, September 9, 7 p.m.
"Yid Vicious was formed in 1995 in Madison, Wisconsin, in order to ameliorate the woeful dearth of klezmer in America's otherwise pleasant heartland. Klezmer is Yiddish folk music, music for dancing and celebrating, and no band has caused for dancing and celebrating than Yid Vicious. Except Kool & the Gang, when they had that hit single about celebrating good times, come on; that caused lots of celebrating. But Yid Vicious is next, right after Kool & the Gang."
Much as I'd like to take credit for that cheeky opening paragraph, it's actually taken verbatim from the online biography at YidVicious.com, suggesting that if the music thing stops working for them, these dynamic performers should have no problem securing jobs in public relations.
In a concert sponsored by the Jewish Federation of the Quad Cities, the seven members of the Wisconsin-based Yid Vicious will demonstrate their expert musicianship and spirited sense of fun at the Rock Island Public Library on September 9. The oft-touring group blends vocals with clarinet, saxophone, fiddle, horn, guitar, accordion, tuba, and percussion, and the resulting, joyful klezmer experience led the Madison-based Isthmus to describe the band as "inventive, varied, and vivacious."
And, to be sure, busy; as that online bio goes on to state, "Yid Vicious, ever hungry for attention, is available for weddings, Bar and Bat Mitzvahs, anarchist picnics, séances, boat shows, clam bakes, lumberjack competitions," and "corporate downsizings." So I'm guessing they'll be employed for a while.
Admittance to the group's 7 p.m. library performance is free, and more information on both Yid Vicious and the 2009 Jewish Cultural Series is available by calling (309)793-1300 or visiting JFQC.org.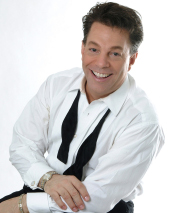 Music
Riverfront Pops
LeClaire Park
Saturday, September 12, 6:30 p.m.
Sure, we all know that the traditional gift for a 25th anniversary is silver, and the gift for a 50th anniversary is gold. But thanks to the Quad City Symphony Orchestra, I now know what marks the celebration of a 27th anniversary: Sinatra!
In conjunction with the group's 27th annual Riverfront Pops concert in LeClaire Park, the venerated Quad Cities orchestra will not only wow attendees with their spectacular talents, but will treat attendees to the superior vocal stylings of Steve Lippia, one of the country's most prominent and gifted interpreters of American standards. Conductor Mark Russell Smith's musicians will accompany the Las Vegas-based Lippia as he performs songs made legendary by the even-more-legendary Frank Sinatra, and even if you know such tunes as "The Best Is Yet to Come," "The Lady Is a Tramp," and "New York, New York" by heart, chances are you've never heard them as they'll be performed by Lippia and this ultimate Big Band.
Described by Las Vegas Style as "the talk of Las Vegas" and the Press-Telegram as "a dazzling performer," Lippia just returned from a European tour that found him headlining festivals in Finland and Spain, and his exhilarating vocals have been heard everywhere from Atlantic City's famed Resorts Hotel & Casino to Aaron Spelling's estate in Beverly Hills. As usual, the Riverfront Pops concert will end with a performance of "Stars & Stripes Forever" and a fireworks display - and this might be the rare year in which such a climax will be considered redundant.
Riverfront Pops begins at 6:30 p.m. on Saturday, September 12, and for more information on the event, call (563)322-0931 or visit QCSymphony.com.
Music
Pet Benatar & Neil Giraldo
Quad-Cities Waterfront Convention Center
Thursday, September 3, 7:30 p.m.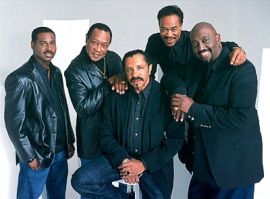 The Temptations
i wireless Center
Friday, September 11, 7 p.m.
"Mike, I need you to write a couple of What's Happenin's on two big-ticket music events."
"Hit me with your best shot, Jeff."
"That's funny, because one of them is actually on Pat Benatar and her husband, guitarist Neil Giraldo."
"Tell me why."
"Well... they're performing at the Quad-Cities Waterfront Convention Center on September 3."
"Jeff, in a crazy world like this, there's the temptation to feel angry, to want to fight it out with bloodshot eyes in the heat of the night. But we live for love, Jeff. We belong. And every time I fall back, I don't let it show. I run between the raindrops, make promises in the dark, and understand that so long as love is a battlefield - a heartbreaker - the good life will treat me right. I'd be delighted to write about rockers Benatar and Giraldo for everyone who's out-a-touch, for the temporary heroes who are walking in the underground searching for one love - true love - in the shadows of the night."
"Um... o-ka-a-ay... ."
"What's the other What's Happenin' on, Jeff? I'm all fired up! I feel lucky! I feel invincible!"
"I'd also like you to do a piece on the legendary Motown group The Temptations, who are playing the i wireless Center on September 11... ."
"Aw, Jeff, is this just my imagination running away with me? This is paradise! A dream come true! I ain't too proud to beg, but you've got my soul on fire with this heavenly assignment on the superstar Rock & Roll Hall of Famers! How can I forget the way I used to hum along and dance when my baby said, 'It's summer, and you're my everything,' and I said, 'I could never love another'? For once in my life, I'll try something new - all I need is my girl, some happy people, and a psychedelic shack, and I truly, truly believe this could be my masterpiece! I'm on cloud nine! You've made me so very happy!"
"God, how I wish the Blue Man Group would come back to town... ."
Pat Benatar and Neil Giraldo will play many of their 26 aforementioned hits at 7:30 p.m. on Thursday, September 3, and tickets are available by calling the Quad-Cities Waterfront Convention Center at (800)THE-ISLE or visiting Bettendorf.isleofcapricasinos.com.
The Temptations, meanwhile, will play many of the group's 23 aforementioned hits at the i wireless Center on Friday, September 11, and tickets for the 7 p.m. show are available by calling (800)745-3000 or visiting iwirelessCenter.com.
Events
Adler Theatre
September through December
As always, the autumnal entertainment scene in the Quad Cities will be filled with music, theatre, comedy, spectacle, and family events, with this particular autumn also boasting appearances by an Oscar winner, a Grammy winner, and an author whom Time magazine labeled "Humorist of the Year." And did I mention that all of these entertainment options can be found in the same building? At Davenport's Adler Theatre, the fall season will open, middle, and close with three concerts in the Quad City Symphony Orchestra's Masterworks series (October 3, November 6, and December 5), and will feature terrifically varied programming between the bookends of Masterworks I and III. October 6 finds Oscar winning actress Olympia Dukakis in our area as part of the Eastern Iowa Community College District's "Viewpoint Distinguished Speakers Series," Grammy-winning comedian and famed The Daily Show commentator Lewis Black takes the stage on October 9, and frequent This American Life contributor and acclaimed Time funnyman David Sedaris plays the Adler on October 15. The Disney Channel's pop quartet Imagination Movers will rock the kids on October 21, while October 25 brings with it the Dove Award-winning Mark Schultz & Point of Grace, with the 1980s being brought to hilarious life in October 26's touring production of The Wedding Singer. Circus amazements will be on display in November 18's Cirque Dreams: Illumination. The wildly popular Christian musicians of Skillet perform November 28. And wrapping up the Adler's fall events will be a one-night stage presentation of The Wizard of Oz - in conjunction with the movie's 70th anniversary - on November 29. Why bother leaving town for entertainment when the Adler is reminding us there's no place like home? For more information on the Davenport venue's autumn events, visit AdlerTheatre.com.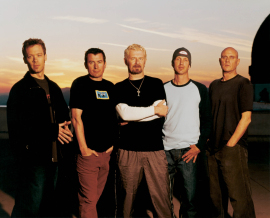 Events
The Capitol Theatre
September through November
I've done some research on this, and the way I see it, no venue in the area - perhaps no venue in the world - will be offering a more eclectic assemblage of headliners this fall than Davenport's Capitol Theatre. Consider: On September 17, the theatre hosts its "Halfway to St. Patty's Day" party, featuring the Quad Cities debut of the rollicking Celtic Band, The Young Dubliners. On September 25, the venue will be pulsating with Christian rock, as the inspirational artists of Barlowgirl, Superchick, and VOTA take the Davenport stage. On October 23 and 24, the gifted talents of Ballet Quad Cities will wow patrons with the magically spooky delights of Dracula Returns, preceded by the cutting-edge, contemporary dance of While I Breathe, I Hope. On October 31, the Capitol provides tricks and treats when America's premier Pink Floyd tribute show - Dark Side of Halloween with Think Floyd USA - brings the immortal Dark Side of the Moon album to life, complete with amazing light, sound, and laser effects. And on November 8, the theatre will be transformed into a full-fledged country-Western palace, with the area arrivals of Texan singer-storytellers Robert Earl Keen, Todd Snider, and Bruce Robison. You know that popular adage about Midwestern weather? The same could be said about this fall's entertainment at the Capitol: If you don't like it, just wait five minutes, and it'll change. More information on the Capitol Theatre's schedule can be found at TheCapDavenport.com.
Events
Hancher Auditorium Presentations
September through December
Following the devastating flood damage from the summer of 2007, repairs and renovations are still being made to the University of Iowa's Hancher Auditorium. Yet the ongoing work hasn't stopped the Iowa City venue from continuing with its 2009-10 performing-arts series, as a number of surrounding venues have been graciously willing to house the series' visiting artists in Hancher's stead. There will be plenty of music on hand this fall, as Iowa City High School hosts the classical jazz of Imani Winds with Stefon Harris on September 25, the UI Pentacrest provides an outdoor stage for the New Orleans funk of the Hot 8 Brass Band on October 11, the Iowa Memorial Union delivers the a cappella excitement of Straight No Chaser on December 8, and the Riverside Casino & Golf Resort - located in nearby Riverside, Iowa - supplies the setting for three Hancher concerts this autumn: Dinner & Dance with the City Lights Orchestra on October 2, the beloved standards of Herb Alpert and Lani Hall on November 13, and Celtic fiddler Natalie MacMaster's Christmas in Cape Breton show on December 5. Dance will also be on the Hancher agenda, with the Civic Center of Greater Des Moines housing the exquisite hoofers of the Joffrey Ballet (performing with the UI Symphony Orchestra) on September 11. And for a bit of prestidigitation, Iowa City High School offers October 18's An Afternoon of Magic with sleight-of-hand sensation Rob Lake, a performer described by the legendary David Copperfield as "the hero of magic." These area venues, meanwhile, are certainly heroes of Hancher - and of area audiences, too. For more information on Hancher Auditorium's fall season, visit Hancher.uiowa.edu.
Events
i wireless Center
September through December
Moline's i wireless Center kicks off its season of autumnal events with five days devoted to the magic, comedy, acrobatics, animals, and spectacular thrills of Ringling Bros. and Barnum & Bailey's brand-new entertainment extravaganza, Over the Top (September 3 through 7). But with all due respect to that legendary touring circus, this fall it's actually the i wireless Center itself that's the Greatest Show on Earth. Three wildly popular musical acts will make their way to the Quad Cities venue this fall, as the arena stage delivers Motown hits with the Grammy Award-winning group The Temptations (September 11), exhilarating rock with the Los Angeles-based musicians of Buckcherry (performing with openers Saving Abel, Red, and The Last Vegas on September 22), and Irish enchantment with the gifted female artists of Celtic Woman (October 11). The ironic, iconic film star and stand-up comedian Dane Cook brings his "Global Thermo Comedy Tour" to the Moline venue on November 14, while decidedly more family-friendly fare will be on hand during the October 16 performances of Disney Live! The Rockin' Road Show, featuring appearances by Mickey, Minnie, Donald, Goofy, and Tigger, too. The i wireless Center will briefly morph into an indoor water park - with more than 500,000 gallons of water included - when the H2X Extreme Water Sports Show showcases wake-boarders, knee-boarders, wake-skaters, and freestyle jet-ski jumpers on September 19. And on October 24, professional ice hockey returns to Moline, when the Quad City Mallards play the first of 12 home matches held between October and December. Ain't that just like a Quad Cities autumn. Water turns to ice before you know it. More on the center's fall events is available by visiting iwirelessCenter.com.
Events
Quad City Arts Visiting Artists Series
September through November
Quad City Arts is noted for continually bringing in exceptional and disparate talents for its annual Visiting Artists series. But looking over the list of visitors for the autumnal leg of the organization's 2009-10 season... I'm sorry, but it's a little ridiculous. In that good way. On September 26 (at a venue yet to be determined), Quad City Arts will present a public performance of the one-man show Nazi Hunter - Simon Wiesenthal, which chronicles the life of history's heroic pursuer of SS war criminals; the piece was written by, and stars, Tom Dugan, whose one-man Robert E. Lee - Shades of Gray was presented by Quad City Arts in 2007, and whose Hollywood résumé includes roles in The Naked Gun, The Practice, and Curb Your Enthusiasm. On November 15, the Visiting Artist series finds the a cappella jazz singers of m-pact at Davenport's First Presbyterian Church; their credits include numerous L.A. and Seattle Music Awards, collaborations with the likes of Sheryl Crow, Boyz II Men, and Ray Charles, and the San Francisco Chronicle's description of m-pact as "one of the best pop-jazz vocal groups in the world." And on October 9, at Davenport's Redstone Room, legendary singer-songwriter-activist Tommy Sands will deliver a concert of Irish-folk favorites; Sands has performed everywhere from New York's Carnegie Hall to Moscow's Olympia Stadium, has been called "the most powerful songwriter in Ireland, if not the rest of the world" by Sing Out magazine, and received an honorary doctorate from the University of Nevada in 2002, where the mayor of Reno declared May 18 "Tommy Sands Day." That's right: Quad City Arts is bringing in a Visiting Artist with his own day. If the 2010-11 season features an appearance by God Himself, I won't be the least bit surprised. For more on Quad City Arts' Visiting Artist Series, visit QuadCityArts.com.
Event
The Mystical Arts of Tibet
Galvin Fine Arts Center
Friday, September 18, 7:30 p.m.
The accompanying visual probably doesn't give you a very good sense of scope, but check out the size of those musical instruments at the photo's center. Talk about horns of plenty! They're but two of the amazements that are sure to be on hand when St. Ambrose University's Galvin Fine Arts Centers presents The Mystical Arts of Tibet, the September 18 concert in the school's Performing Arts Series, featuring the famed singers of Tibet's Drepung Loseling Monastery. Endorsed by the Dalai Lama as a means of promoting world peace and healing through the sacred performing arts, these world musicians employ multiphonic chanting and traditional Tibetan instruments - known as zokkay - to create extraordinary chords and harmonies, and their talents have graced many of the world's greatest theatres and music halls. Previous tours have found the performers sharing stages with the likes of Paul Simon, Kitaro, Natalie Merchant, and the Beastie Boys, and the group even appeared on the 1998 Academy Awards telecast, accompanying Philip Glass' Oscar-nominated score for the Martin Scorsese film Kundun. Sounds zokkay to me. Other fall presentations in the Performing Arts Series include a concert by the New York-based klezmer talents of The Klezmatics (October 23), and the musical comedies The Best Little Whorehouse in Texas (October 9 through 11) and A Year with Frog & Toad (December 5 and 6), and more information The Mystic Arts of Tibet and Galvin's other autumnal events can be found at Web.SAU.edu/galvin.
Comedy
"Bobcat" Goldthwait
Penguin's Comedy Club
Friday, October 16 and Saturday, October 17
On October 16 and 17, comedian "Bobcat" Goldthwait will perform at Penguin's Comedy Club in Davenport, and I'm presuming that you already know a lot about the man: his piercing delivery that lies somewhere between a shriek and a belch; his speedy ascent to fame in the Police Academy franchise; his notorious vandalism of the Arsenio Hall Show and Tonight Show with Jay Leno sets. But did you know that Goldthwait used to be comedy partners with Robin Williams, and billed themselves as "Jack Cheese" and "Marty Fromage"? (Goldthwait was Cheese.) Did you know that he directed 267 episodes of Jimmy Kimmel Live!, as well as segments for Comedy Central's Chappelle's Show and Crank Yankers? And in addition to the semi-legendary Shakes the Clown, did you know that his directorial credits include the feature films Sleeping Dogs Lie, hailed by Rolling Stone as "demonically funny and surprisingly sweet," and Windy City Heat, described by Vice magazine as "quite simply the greatest movie of all time." (Which might say more about Vice than the film itself, but still... .) Only in our country could someone who might've easily faded into obscurity maintain such a successful Hollywood career for nearly three decades; as Goldthwait himself is quoted as saying, "America is one of the finest countries anyone ever stole." The comedian appears at Penguin's with opener John Evans, and for a listing of the comedy club's other fall performers, visit QCFreightHouse.com/PenguinsComedyClub.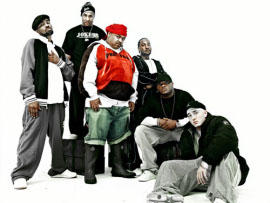 Music
D-12
The Redstone Room
Tuesday, September 22, 9 p.m.
With members including recording sensations Eminem, Bizarre, Kon Artis, Kuniva, and Swift, the hip-hop and rap powerhouses of D-12 will bring their North American tour to Davenport's Redstone Room on September 22. And in a DaShadySpot.com interview, D-12 co-founder Proof (who was killed in 2006) discussed the group's origins. "We all knew each other growing up in Detroit," Proof recalled. "I used to sneak Em into my school lunchroom just so he could battle. Later, when we started battling once a month at Maurice Malone's Hip-Hop Shop, everybody had a crew, so we decided to form our own. That's how D-12 was born. Before we even thought about making records, our only goal was to be like verbal ninjas and kick ass." To be sure, D-12 has gone on to do much more than that, with the group's CDs Devil's Night and D-12 World debuting at #1 on Billboard's top-200 chart, and sold-out tour destinations from coast to coast. I'd better mention, though, that while you do see the artist in the bottom-right corner of the accompanying photo, Eminem himself actually won't be performing during D-12's Davenport concert. We probably should've digitally excised his picture from that group shot, but it is, after all, Eminem - no one here wants our asses kicked. D-12 will, however, perform alongside opening hip-hop acts Potluck and Cribbs, and the rest of the Redstone Room's fall calendar can be viewed at RedstoneRoom.com.
What Else Is Happenin... ? September 2 - 15
MUSIC:
Saturday, September 5 - Mental Notes CD Release Party. With local singer-songwriters Randy Leaseman, Macario Lopez, and Alan Sweet playing "blue funky soul on the rocks." The Redstone Room (129 Main Street, Davenport). 9 p.m. $5. For tickets and information, call (563)326-1333 or visit RedstoneRoom.com.
Monday, September 7 - Who's Bad: The Michael Jackson Tribute. An extravagantly costumed and choreographed stage tribute to the late King of Pop, spanning three decades of music. Quad-Cities Waterfront Convention Center (2021 State Street, Bettendorf). 7:30 p.m. $20-$15. For tickets and information, call (800)843-4753 or visit TheIsleBettendorf.com.
Saturday, September 12 - Iowa Women's Music Festival. Featuring performances Michelle Shocked, Carolyn Wonderland, Shelley King, Cosy Sheridan, Tracy Walker, Lynne Rothrock, and emcee Kim-Char Meredith, food, vendors, a live auction, and more. Upper City Park (East Park Road, Iowa City). Noon - 5:30 p.m. Free admission. For information, call (319)335-1486 or visit PrairieVoices.net.
THEATRE:
Wednesday, September 2 through Saturday, November 7 - Mid-Life! The Crisis Musical. Musical-comedy vignettes on growing older, directed by Ann Nieman. Circa '21 Dinner Playhouse (1828 3rd Avenue, Rock Island). Wed., Fri., and Sat. 6 p.m. dinner, 7:45 p.m. show; Sun. 4 p.m. dinner, 5:45 p.m. show; Wed. matinée 11:45 a.m. plated lunch, 1:30 p.m. show. $46.28-$44.28. For tickets and information, call (309)796-7733, extension 2 or visit Circa21.com.
Thursday, September 10 through Saturday, September 12 - Fat Pig. Studio-theatre production of Neil LaBute's dramatic black comedy, directed by Dan Hernandez. Galvin Fine Arts Center - St. Ambrose University (518 W. Locust Street, Davenport). Thu.-Fri. 7:30 p.m.; Sat. 3 p.m. $6. For tickets and information, call (563)333-6251 or visit Web.SAU.edu/theatre.
Friday, September 11 through Sunday, September 20 - See How They Run. British mistaken-identity farce, directed by Tom Swegle. Playcrafters Barn Theatre (4950 35th Avenue, Moline). Fri.-Sat. 7:30 p.m.; Sun. 3 p.m. $10. For tickets and information, call (309)762-0330 or visit Playcrafters.com.
ART:
Saturday, September 12 and Sunday, September 13 - Beaux Fine Arts Festival. Bi-annual art festival featuring dozens of artisans displaying and selling their works, live music, children's activities, a food court, and more. In front of the Figge Art Museum (225 W. 2nd Street, Davenport). Sat. 10 a.m. - 5 p.m.; Sun. 10 a.m. - 4 p.m. Free admission. For information, call (563)386-1724 or (563)340-7977, or visit BeauxArtsFair.com.
LITERATURE:
Thursday, September 10 - River Readings at Augustana: Rebecca Wee. Poet, associate professor of English, and former Quad Cities Poet Laureate reads from and discusses her works. Wallenberg Hall - Denkmann Building, Augustana College (3520 7th Avenue, Rock Island). 7 p.m. Free admission. For information, call (309)794-7823.
EVENTS:
Thursday, September 3 through Monday, September 7 - Ringling Bros. and Barnum & Bailey's The Greatest Show on Earth. All-new entertainment extravaganza featuring ringmaster Chuck Wagner, clown eccentric Tom Dougherty, and circus thrills for children of all ages. i wireless Center (1201 River Drive, Moline). Thu.-Sat. 7 p.m.; Sat. 11 a.m. & 3 p.m.; Sun.-Mon. 1 p.m.; Sun. 5 p.m. $65-$11. For tickets, call (800)745-3000 or visit iwirelessCenter.com.
Saturday, September 5 and Sunday, September 6 - Rock Island Grand Prix. The country's largest street-cart race, with hundreds of entrants from the United States and Canada, food vendors, children's activities, and more. The District of Rock Island. 8:15 a.m. - 6 p.m. Free admission. For information, call (309)292-8133 or visit RockIslandGrandPrix.com.