Winter Blues AllStars, 4 p.m.
The Winter Blues AllStars is composed of talented young musicians selected from the River Music Experience's Winter Blues program. The annual Winter Blues program features vocal and instrumental workshops (guitar, bass, harmonica, keyboards, and drums), as well as a concentration on blues composition and improvisation. These sessions are open to musicians from eight to 18 years of age, and are led by Ellis Kell of the RME and Hal Reed of the Mississippi Valley Blues Society, as well as veteran blues musicians from the region as special guests.
Here's some information on the AllStars from the December 2012 session.
Antonetta Axup attends Rock Island High School, where she participates in the marching, symphonic, and pep bands, and the pit orchestra. She grew up with all kinds of music, learning piano in third grade and saxophone in sixth grade, sticking with saxophone through school.
Jim Drain, a 16-year-old sophomore, has been playing the electric bass guitar and the double bass since fifth grade. Jim performs in the Moline High School orchestra and jazz and pep bands, and has also been active in the RME's Rock Camp for the past two years. His bass-playing influences range from Paul McCartney of the Beatles to Flea of the Red Hot Chili Peppers, with his favorite genre being '80s classic rock from the "hair band" era.
Matt Fuller, 14, has been playing guitar since he was seven years old. He started out as a drummer but discovered he loves playing guitar, also. He's performed with several famous musicians, including Tommy Castro, Lil' Ed, and Billy Branch. Some of his favorite guitarists include his grandfather (John Pena of the Pena Brothers and Serious Business), Buddy Guy, Albert King, and B.B. King.
Sarah Elisabeth Hanson, from Viola, Illinois, developed an interest in all forms of vocal music as soon as she learned she could easily manipulate the sound of her voice. Since singing her first solo in kindergarten, she has performed in various locations throughout the Quad Cities including Cool Beanz, SouthPark Mall, Festival of Trees, the Quad City Airport, the Speakeasy, and Circa '21, as well as with the Quad City Symphony Children's Choir and Sunshine's Performing Arts.
Neil Saigal is from Bettendorf and is a senior at Pleasant Valley High School. He has been playing music since he was 10, including guitar, piano, and saxophone. Neil loves all types of music but prefers blues and funk. His influences are Stevie Ray Vaughan and Jimi Hendrix.
Cooper Schou has been playing music for more than half of his 14 years, starting on piano before taking on the drums. Cooper plays percussion in the Pleasant Valley High School concert band, snare drum in the marching band, and drums in the jazz band. Cooper has been involved in both the Winter Blues and Rock Camp programs at the RME for the past three years. Cooper listens to and loves many different musical artists, and says his biggest musical influence is the steady diet of '70s funk, R&B, and Motown that his father has fed him over the years.
Morgan Williams is home-schooled and enjoys spending her free time playing music. She started playing violin and singing country music when she was four years old, and continues to explore new genres. She picked up a guitar last summer and has an increasing interest in learning new instruments and music.
Participants in the Winter Blues program will also participate in BlueSKool sessions at 6 p.m. on Friday and Saturday. - Kristy Bennett
Scottie Miller Band, 6 p.m.
ScottieMiller.com
When the MVBS brought Scottie Miller and his band to Martini's on the Rock last year, those of us in attendance were impressed by this Minneapolis-born pianist and singer/songwriter. His musical style is a combination of blues, soul, funk, and jazz. "Sounds like Dr. John meets The Band at Bruce Springsteen's house," noted Tom Hyslop of Blues Revue.
Scottie performs worldwide as a solo artist, or with the Scottie Miller Band (which features drummer Mark O'Day, guitarist Joe Cruz, and bassist Kevin Rowe). Scottie is also the touring keyboardist for 2010 Grammy nominee and multi-Blues Music Award winner Ruthie Foster & The Family Band. He appears on her Live at Antone's, the Blues Music Award DVD of the Year in 2012. In 2008, he was inducted into the Minnesota Blues Hall of Fame for his contributions to blues music and heritage with his instructional book and CD titled Rock Keyboards.
Scottie's most recent releases include the 2010 CD Live, the 2011 DVD Home - A House Concert with Scottie Miller, and the 2012 album Rise Up. Make sure to stop by and pick one up!
And don't forget that Scottie Miller will be giving a free keyboard workshop at 4 p.m. In a fest full of piano players, Scottie stands out as a versatile and eclectic player. Let yourself be impressed! - Karen McFarland
Dee Alexander, 8 p.m.
DeeAlexander.net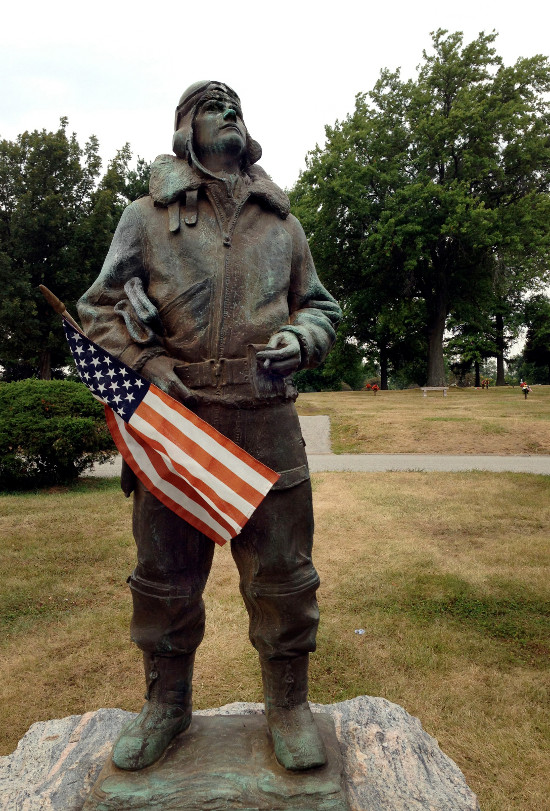 Before the summer of 2009, I'd never heard of Dee Alexander. After I heard her in the tent on July 3, I knew I'd never forget her. She says she uses her voice as an instrument. She does, but that description makes one think she's just another scat singer. A Dee Alexander performance goes so far beyond what you'd expect from any singer that you'd need a better writer than me to adequately describe it. The whole audience was just as entranced and excited as I was.
Don't take my word for it. Downbeat Magazine calls her "the mother of reinvention" and gave her CD Wild Is the Wind a five-star rating. In 2008, she received the Chicago Music Awards Jazz Entertainer of the Year award and the Chicagoan of the Year award from the Chicago Tribune. The Tribune wrote: "Equally adept in mainstream swing and outer-fringe experimentation, big-band jazz, and small-group fare, Alexander stands as a jazz vocalist for all occasions." During her tour of Europe, Alexander received rave reviews from newspapers in France and Poland.
Recently Alexander has been covering the work of James Brown and Jimi Hendrix, which shows you just how versatile this singer is. On Friday at 8, I'm not going to show any versatility in my location. I'm going to be in the tent, as close to the stage as I can get.
For a 2009 River Cities' Reader interview with Dee Alexander, visit RCReader.com/y/alexander. - Stan Furlong
John Primer, 10 p.m.
JohnPrimerBlues.com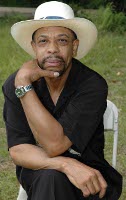 In the All Music Guide, Bill Dahl wrote: "By any yardstick, Chicago guitarist John Primer has paid his dues. Prior to making The Real Deal for Mike Vernon's Atlantic-distributed Code Blue label, Primer spent 13 years as the ever-reliable rhythm guitarist with Magic Slim & the Teardrops. Before that, he filled the same role behind Chicago immortals Muddy Waters and Willie Dixon.
"All that grounding has paid off handsomely for Primer. His sound is rooted in the classic Windy City blues sound of decades past: rough-edged and uncompromising and satisfying in the extreme. He's one of the last real traditionalists in town."
Born March 3, 1945 in Camden, Mississippi, into a family of sharecroppers, John Primer first picked up a guitar at eight. Even at that young age he was excited about the blues he heard on the radio from Muddy Waters, Howlin' Wolf, Jimmy Reed, Little Milton, John Lee Hooker, Lightnin' Hopkins, Elmore James, B.B. King, and Albert King. In 1963 he followed his family to Chicago, and within a year he was fronting a band that played the West side clubs. From 1968 to 1974, Primer was woodshedding - jamming at night and rehearsing by day, expanding his repertoire.
By a lucky turn of events, in 1974 Primer landed the role of guitarist in the house band of Theresa's Lounge on the South Side, and he stayed there until 1979. He told Ray Stiles, in a 2000 interview in Blues on Stage, "Theresa's Lounge was very important. Playing seven nights a week, lots of people got to see me play. I met a lot of very influential people in the blues world. People like Johnny Winter, Paul Butterfield, Junior Wells, Buddy Guy, Pinetop Perkins, Mojo Buford, Otis Rush, and many more." It was also at Theresa's that bandmate and Muddy Waters alumnus Sammy Lawhorn taught Primer how to play slide.
In 1979, Willie Dixon asked Primer to join his All-Stars, and in 1980 Primer was recruited to join the last band of Muddy Waters, playing with the Chicago blues king until his 1983 death. Right after that, Primer joined forces with Magic Slim. In 1995 Primer released a solo album, The Real Deal, with, as Dahl says, "songwriting and singing techniques showing the influence of both Dixon and Slim." Since then, he's released 11 albums, including two in the past year: Knockin' Around These Blues with harp player Bob Corritore and Blues on Solid Ground, which was nominated for Traditional Blues Album at the 2013 Blues Music Awards.
Asked to describe his style of blues, Primer responded to interviewer Stiles: "My style of the blues is the original style. I try to keep my style close to the original form. I also play the slide. I keep the strings tuned to A 440 and I finger-pick in between the slide notes. No one else plays the slide like me. I learned this from Sammy Lawhorn and Muddy Waters. When I play I feel a deep-down, good feeling in my heart, and I try to share that with the audience."
Prior to his performance, John Primer will be given the RiverRoad Lifetime Achievement Award at 9:45 p.m. He will also conduct a workshop at 5:30 p.m. - Karen McFarland