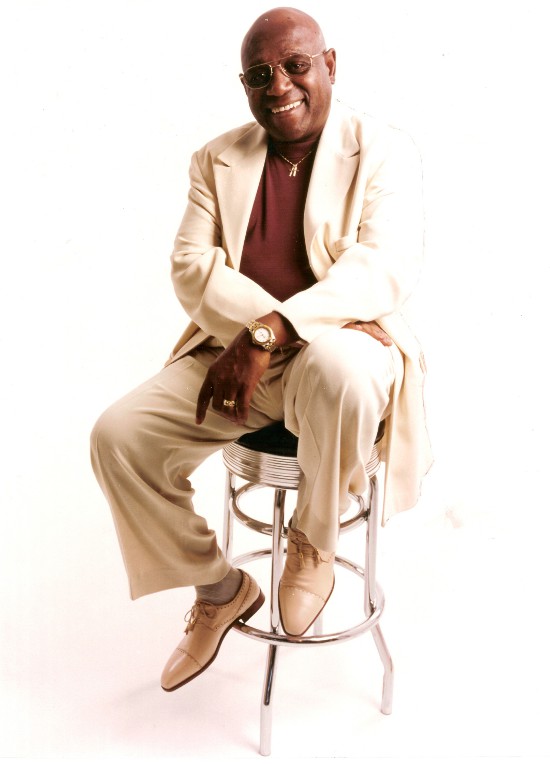 "Anyway, that's just some of the stuff," the soul-blues singer Mighty Sam McClain said to me in a recent phone interview. "You're a good listener."
He'd been talking, nonstop, for 31 minutes, responding to the simplest of opening questions: "What have you been up to?" After the compliment he paid me, he chattered for another 39 minutes, with just a few questions to prompt him.
Admittedly, the man has a lot to talk about.
He left his home in Louisiana at age 13 to escape an abusive stepfather. "He hit me a couple times," McClain said. "He hit me in the head with a hammer. Once. Then he hit me with a walking stick. So I was getting ready to kill him. I really was. He was a hunter. And there were guns all over the house. ... I thought about doing it."
Instead, he said, "I crawled out the window, and I didn't look back."
He then hooked up with Little Melvin Underwood, initially as a roadie and by age 15 - in the late 1950s - as a singer.
A few years later, the proprietor of the club in Florida where he fronted the house band tried to keep him from leaving to record by sitting outside his house all night. "I took my chances," McClain said of his decision. "But it wasn't easy coming to that, because I was giving up a steady income."
From the mid-'60s to 1971, he cut a handful of singles and made it to the Apollo Theatre before falling on hard times, including periods of homelessness in the 1970s and '80s. "How the hell can you eat out of a garbage can, man? ... I had the great privilege and pleasure of finding out," McClain said. "It was a privilege, because it showed me what being a human being is about. ... This is about survival. Not about your pride; this is about survival."
But then he got a letter offering him an opportunity to tour and record in Japan, and McClain's career has been solid ever since, with more than dozen albums to his credit. In the past three years, he's recorded two CDs with producer Erik Hillestad and Iranian singer Mahsa Vahdat - a multi-language collaboration bridging cultures. "I might be more proud of this music than I am my own music," he said, "because of what it represents."
Yet he almost passed it up.
"They went through a lot of people and finally came across me, and he and Mahsa listened to what I was doing, and it made Mahsa cry, she liked my voice so much. But they sent me something that she was doing, and I thought they'd lost their damn minds. ... You want me to sing this? It sound so foreign to me.
"I play and I play it," he continued. His wife asked him: "Honey, you don't hear yourself singing that?"
He took offense at the question: "I said, 'No, I do not hear myself singing that. And neither do you, by the way.'"
But a few weeks later, he said, "Mahsa's voice just reached out and grabbed me by my throat. ... And I heard it."
McClain's own voice and songs can have a similar effect. The title track of his 2012 album Too Much Jesus (Not Enough Whiskey) is surprising both musically (with its strings and gentle funk) and lyrically, with McClain inverting a standard blues trope about booze and religion. You can hear a sense of loss ("You're running all your friends away"), but also a recognition that the sacrifice for sobriety was necessary. And it closes with a deeply felt laugh that acts as a joyous coda. The song was nominated for Song of the Year at the 2013 Blues Music Awards, and the record garnered him nominations in the soul-blues album and artist categories.
McClain has been alcohol-free for nearly two decades, he said, and he gave up drinking after getting charged with drunk driving. "I saw the pain in her face when she went to court with me for that DUI," he said of his current wife. "I knew I didn't want that to happen ever again. And I told her, 'Honey, you know what? I'm through with this shit.'"
He said he sat on Too Much Jesus four or five years before releasing it, in part because of changes in the music business: "Everything went a whole other direction on my butt."
He has an acoustic album ready for release, he said, and another band record almost finished. He and his wife have been handling the business end of things for 17 years, McClain said, and they're looking to delegate those responsibilities to somebody else. "It's just gotten old," he said. "I'm 70 now. Sometimes I don't even want to hear the telephone ring."
But he said he'll always sing, certain that he'll find an audience, but also because he can't stop.
"If you step up, somebody will listen," he said. And "if I don't sing, I die."