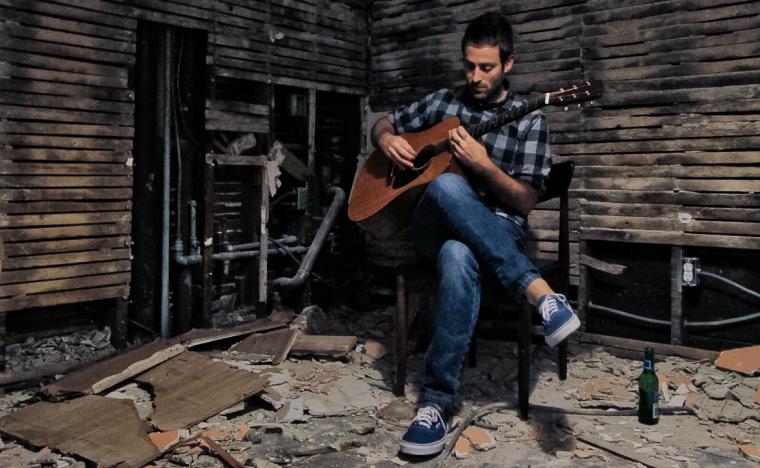 Friday, January 18, 7 p.m.
Triple Crown Whiskey Bar & Raccoon Motel, 304 East Third Street, Davenport IA
Mike Kinsella, who performs locally as a Moeller Nights headliner on January 18, records solo music under the moniker Owen, and the Chicago-based living legend earned his stripes over decades of peerless songwriting at the front, or co-front, of projects who would come to define then-emerging, '90s-born styles such as emo, indie rock, and math rock.
Kinsella drummed and sang in Cap'n Jazz, a band that more or less invented one strain of what we know as emo rock in the mid-'90s. He also played guitar and sang in beloved Polyvinyl Records mainstay (and perennial rediscovered-by-the-kids favorite) American Football – a band that combined unpretentiously complex guitar arrangements with heart-on-sleeve vocal performances all too capable of burning into the long-term memory banks of those who heard them. As Owen, Kinsella strips his songwriting down to the most basic elements: his voice and an acoustic guitar. His most recent album, the plaintively gorgeous The King Of Whys, came out on Polyvinyl in 2016 and showcased one of his most pronounced (and polarizing) strengths as a songwriter: the ability to sing lyrics that would typically be described as emotionally devastating, intense, or even ugly in an openly angelic vocal tone. Owen regularly paints beautiful melodies in the colors of frankly nihilistic or jarringly sexual sentiments, and Kinsella revels unabashedly in this juxtaposition, offering no apologies for his more scathing moments. If anything, he's just keeping it as real as possible, sidestepping cliché in favor of some heavy-hitting analysis of his life and the world around him.
Even for those listeners who tend to hear lyrics as simply the necessary vocal fodder to carry a song forward – for those who ignore the semantics of what the singer is saying and focus on the pure musicality – the music of Owen challenges them to ignore Kinsella's words. They burst out of his mixes in occasional cusses, descriptions of depression or hopelessness, and violent imagery. However, the listener might find comfort in the vocal melodies themselves, which wind up and down the scale in lovely fashion and dip into little pockets of emphasis when he latches onto some particularly salacious phrase. Or his audience might be lulled into some sense of security by the gorgeous arrangements that lay multi-tracked acoustic-guitar strums over occasional major-key orchestral swells. This dichotomy between the words and the overall tone of the song's lyrics plays out exactly according to the overarching thematic elements that have defined Kinsella's music across all his projects: the tendency to take something familiar, cut it open, and rearrange the parts a little bit before sewing it back up. The half-remembered nostalgia of the bands you loved as a kid, or back in college, taken and twisted upside down so some of the most grounded elements fall off into oblivion.
Owen plays Davenport's Triple Crown Whiskey Bar & Raccoon Motel with an opening set by Dramatic Lovers, admission is $12, and more information is available by visiting MoellerNights.com.