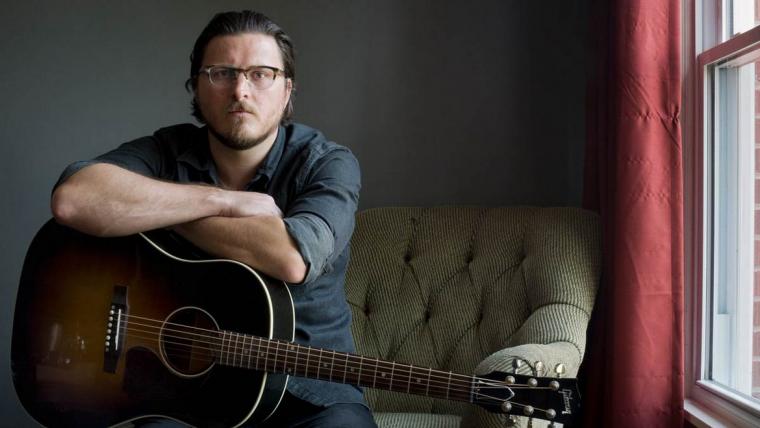 Tuesday, January 29, 7 p.m.
Triple Crown Whiskey Bar & Raccoon Motel 304 East Third Street, Davenport IA
Pony Bradshaw touches down at the Triple Crown Whiskey Bar & Raccoon Motel for Moeller Nights on January 29 in conjunction with the release of his debut full-length album Sudden Opera.
The Georgia-based singer approaches his brand of wistful country-adjacent songwriting from the perspective of the storyteller lost in thought – a whiskey-pickled bard who has seen too much heartache and spends his time on the porch poring over 19th Century novels instead of going back out to the tavern again. Despite all his gloom and doom, Bradshaw manages to avoid the more maudlin or morbid sides of the songwriter spectrum by virtue of his yearning vocal delivery and the elegant slide/electric guitar arrangements that his band brings to the table.
Bradshaw cites literary greats such as Flannery O'Connor and Gustave Flaubert as primary inspirations for his lyrics, and his online bio goes so far as to proclaim him "a southern Rimbaud." These influences aren't just a series of highbrow name-checks, though, as Bradshaw's songwriting backs up his claims at literary sophistication with heart-wrenching character studies in the realist fiction tradition, awash in depression and existential dread. Lead single "10x10" kicks off with the cheery couplet "Hiding from the suicide / Painting houses, getting by," before swelling to a chorus of "Cigarettes and dirty pictures." Like O'Connor, Bradshaw sketches scenes of life in the American south with an eye for acute internal struggle and muted desperation. Both offer us conflicted narrators who come face to face with rough living conditions and the bottoms of any number of barrels, but have enough self-awareness to name the feelings that thrash around inside them. On "Josephine," Bradshaw's character is "waking sweating in the basement" with "burning throats, blood in our mouths." Like Rimbaud, Bradshaw orbits the darkest locales of society but paints their inhabitants with flourishes of vivid language that work to humanize their daily existence.
If all this sounds like pitch-black graveyard balladry, Pony Bradshaw and his band take the bleakest topics and make something beautiful out of them. Bradshaw's voice hits us with nuanced phrasing and a close-to-tears vibrato tremble. His choruses often rise to an impassioned shout, but even when he belts it, he maintains a firm grip on his melodies. His band's arrangements lay gorgeous slide-guitar swoops and bends over crisp, clean-toned electric guitar figures that land somewhere between Nashville country and sunset surf rock. Bradshaw holds our attention at the center as an acolyte of Townes Van Zandt, set adrift in the waters of poetry and melancholy, making music to remember things that may or may not have happened to him somewhere down the line, but never making music to forget.
Pony Bradshaw plays the Triple Crown Whiskey Bar & Raccoon Motel on January 29, and admission to the 7 p.m. show is $12. For more information on the artist, check out PonyBradshaw.net, and for more on his local concert, visit MoellerNights.com.