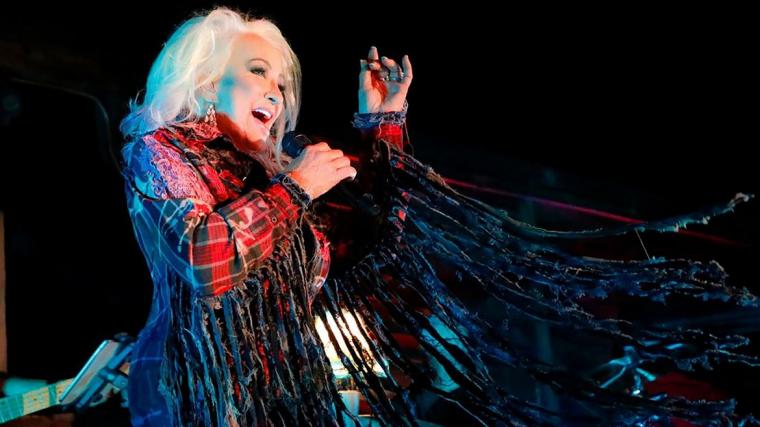 Friday, March 24, 8 p.m.
Rhythm City Casino Resort Event Center, 7077 Elmore Avenue, Davenport IA
A Grammy-winning icon and bona-fide county-music legend makes her eagerly awaited appearance at the Rhythm City Casino Resort Event Center on March 24 with the Davenport arrival of Tanya Tucker, whose first radio hit "Delta Dawn" – recorded when she was only 13 years old – has thus far led to the release of 25 studio albums, three live albums, and 30 compilation albums.
After Tucker released her debut album Delta Dawn via Columbia Records in 1972, a recording that peaked at number 32 on the Billboard Top Country Albums chart, she released What's Your Mama's Name and Would You Lay with Me (In a Field of Stone) the following two years. Both studio albums certified gold by the RIAA, and after Tucker switched to MCA Records in 1975, she released her self-titled album that reached number eight on Billboard's Top Country Albums chart and earned a spot on the Billboard 200. Between 1976 and 1977, Tucker issued four studio albums before the release of 1978's TNT, which was marketed toward a rock-invested audience and would also be certified gold from the RIAA.
After three commercially unsuccessful albums, Tucker made a massive comeback via Capitol Records with 1986's Girls Like Me, which peaked at number 20 on the Top Country Albums chart and produced four top 10 hits on the Hot Country Songs chart: "It's Only Over for You" and the chart-toppers "Just Another Love," "One Love at a Time," and "I'll Come Back as Another Woman." Tucker released three more hit albums in the 1980s – 1987's Love Me Like You Used To, 1988's Strong Enough to Bend, and 1989's Greatest Hits compilation – and the artist's 1991 studio release What Do I Do with Me became her first album to certify platinum by the RIAA. The following year, the additionally platinum-certified Can't Run from Yourself reached number 12 on the Top Country Albums chart, and after releasing three more studio albums in the 1990s, Tucker issued 2002's Tanya in conjunction with her own Tuckertime record label. In 2009, Tucker released her 24th studio album, My Turn, which featured covers of classic country hits, and following a 10-year hiatus, she returned in 2019 with the studio album While I'm Livin', which was produced by Brandi Carlile and Shooter Jennings and won a Grammy for "Best Country Album."
Tanya Tucker headlines her Event Center engagement on March 24, admission to the 8 p.m. concert is $35-65, and more information and tickets are available by calling (563)328-8000 and visiting RhythmCityCasino.com.