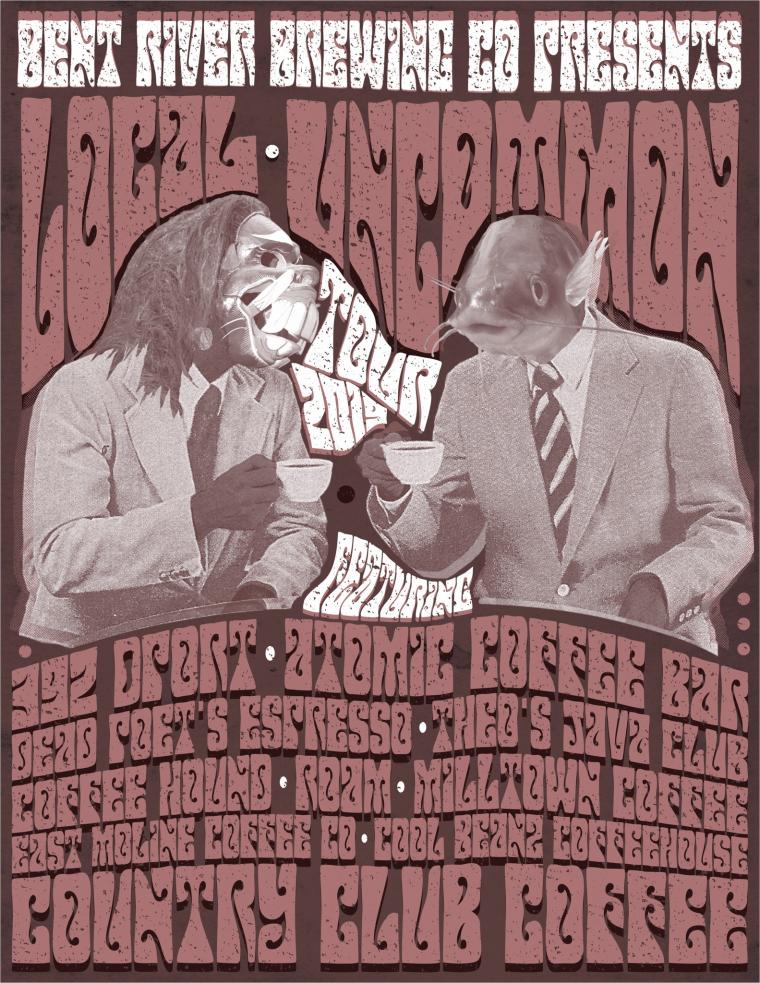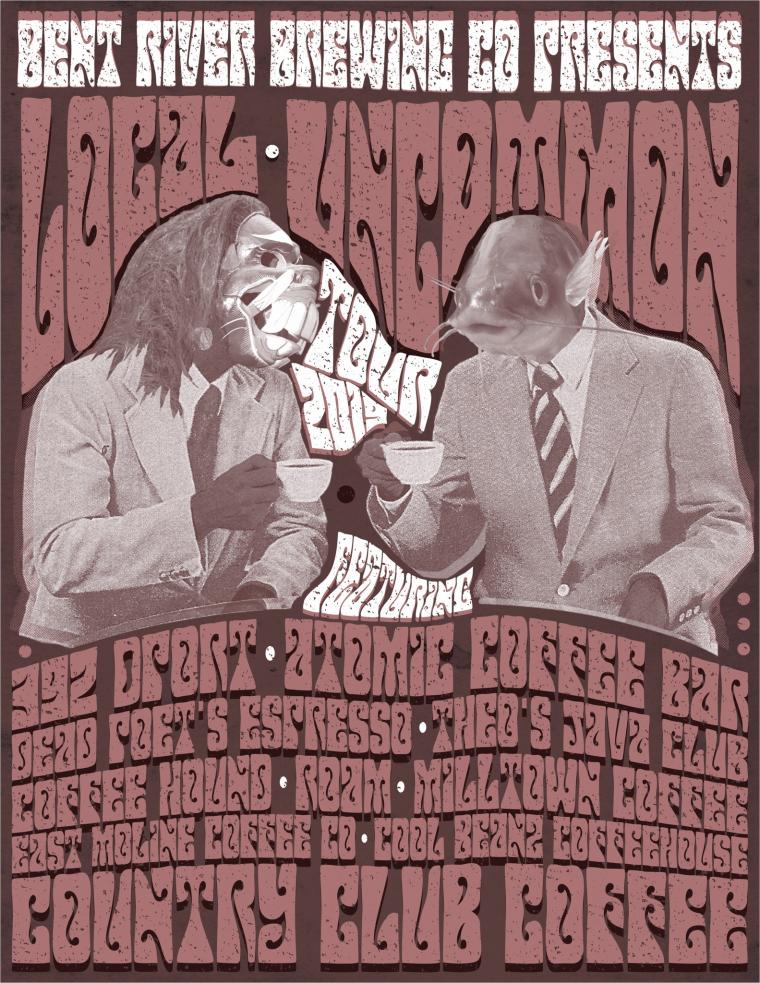 ROCK ISLAND, ILLINOIS (February 11, 2019) — Bent River Brewing is excited to announce the launch of the Local Uncommon Tour promotion. Teaming up with ten different Quad City Area coffee providers, we have brewed the base beer of our Uncommon Stout to be infused with hand selected coffee from each participating local businesses, creating ten different Local Uncommon variants.
Every Wednesday, March 6-8, one barrel of unique Local Uncommon will be tapped at our Moline Brew Pub location (1413 5th Ave, Moline, IL 61265). Every release will be accompanied by a short video via social media of an employee of the featured coffee company describing the coffee used in their batch as well as any of their own upcoming promotions.
Patrons who purchase a pint of a Local Uncommon will receive a punch card "tour pass". For each different Local Uncommon variant they purchase they will receive a punch. If they receive five punches they will receive 50% off the purchase of the promotion's "tour t-shirt" which features all participating companies on the back (see attached images). If a patron receives all ten punches they will receive the "tour t-shirt" completely free. (Tour t-shirts will be available for full price during the duration of the promotion while supplies last.)
The official launch date for the Local Uncommon Tour is March 6, 2019.
Bent River Brewing believes the Local Uncommon Tour will bring increased awareness to the rich local coffee industry. By cross promoting together we will highlight the solidarity of independent and small businesses within our community.
Below is a list of the participating collaborating businesses and their Local Uncommon variant release:
392 Dport — Davenport, IA — March 6
Alomic Coffee Bar — Bettendorf, IA — March 13
Dead Poets Espresso — Moline, IL — March 20
Theo's Java Club — Rock Island, IL — March 27
Coffee Hound — Bettendorf, IA — April 3
Roam — Davenport, IA — April 10
Milltown Coffee — Moline, IL — April 17
East Moline Coffee Co — East Moline, IL — April 24
Cool Beanz Coffee House — Rock Island, IL — May 1
Country Club Coffee — Davenport, IA — May 8