ROCK ISLAND, ILLINOIS (April 13, 2020) — On Friday, April 10, members of the Jewish Federation of the Quad Cities helped distribute 10 pallets of fresh produce from River Bend Foodbank in the parking lot of St Mark's Anglican Church in Sivis, along with members of the church and leaders of the Silvis School District.
The food targeted primarily Silvis school students and their families who have been identified as needing food assistance during this pandemic and the shutdown of the schools.
Our thanks go to Jim Farber, Clay Meddy, Linda Golden, Kris Cawley, Kathy Woolfolk (Kris' sister), Jill Ross, and Allan Ross, who helped prepare one bag of vegetables, one bag of fruit, and a bag of apples to 425+ families who drove up and had the items placed in their vehicle trunks. At one time, the line of vehicles stretched for almost 1/4 mile.
All precautions — masks, gloves, social-distancing, and sanitizers — were taken by all involved to the best of our abilities.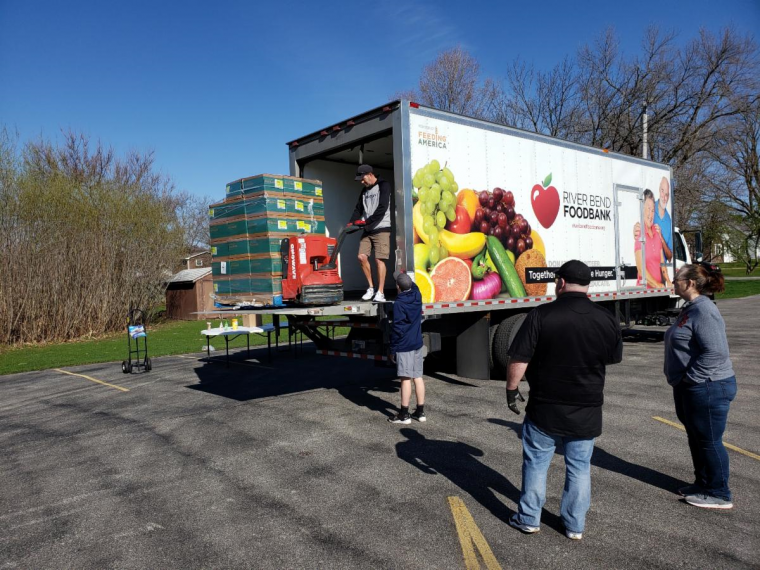 It was a long and tiring day, but a very uplifting experience for all involved.
Please let us know if you would like to get involved in any future projects to help our community during these difficult days.