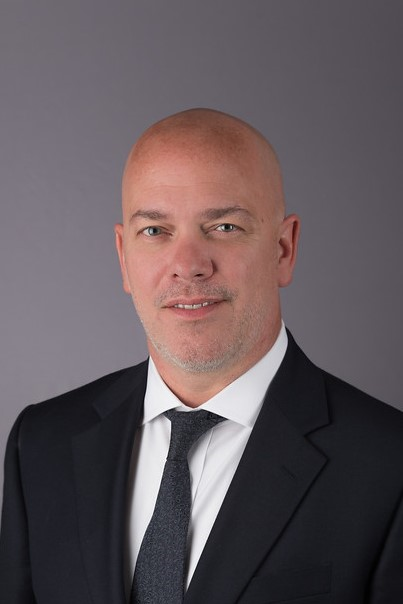 NORTH LIBERTY, IOWA (January 8, 2020) — Kevin Depew, deputy chief economist of RSM US LLP, will deliver the keynote address at the Corridor Business Journal's 2020 Economic Forecast Luncheon.
The event, scheduled for January 22 at the Coralville Marriott, invites a panel of business leaders and keynote to discuss where the economy is heading in the new year.
Mr Depew will specifically address the slowing economy and "uncertainty tax" surrounding the US trade dispute with China. As deputy chief economist, he provides RSM's clients with macroeconomic and industry insights to manage their middle market businesses. In addition to working with external clients, he leads the firm's industry eminence program that enables senior analysts to forecast industry trends, including how artificial intelligence, machine learning, and data will reshape business.
Following Depew's remarks, Jack Evans, chairman of The Hall-Perrine Foundation, will moderate a local business leaders panel discussion. Representing a diverse range of industries, panelists will provide insight into the challenges and opportunities they see facing their businesses. Panelists include:
Mike Gerdin, President and CEO of Heartland Express
Kim Lehrman, President and CEO of Communications Engineering Company (CEC)
Brian Olesen, President and CEO of Centro
Jerry Waddilove, President, CEO and Partner of SouthGate Companies
Kirk Weih, Farm Manager of Hertz Farm Management
The event will be held January 22, 11:30AM-1:15PM, at the Coralville Marriott. Tickets are $55 per individual and $550 per table of 10. Lunch will be provided. Registration closes January 15. For more information or to register, visit www.corridorbusiness.com/events or call Ashley Moore at (319) 665-6397, ext. 311. Registration closes January 15.
About Corridor Business Journal: The Corridor Media Group Inc (CMG) is a family-owned media company based in North Liberty, Iowa, and the publisher of the Corridor Business Journal (CBJ), a weekly source of comprehensive business coverage for Iowa's Creative Corridor. CMG also provides custom publishing, digital news, business data, and hosts the region's most popular corporate and awards-based events. For more information or to subscribe, visit www.corridorbusiness.com.