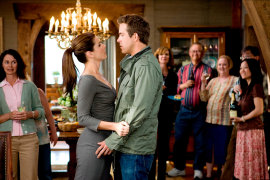 THE PROPOSAL
"All right, you've got five minutes to sell me your pitch. Go."
"Well, it's a romantic comedy - I'm thinking about calling it The Proposal - and it's about this bitchy, selfish book editor in Manhattan who learns deeper values and becomes a better person after falling in love with her assistant."
"That doesn't sound very funny."