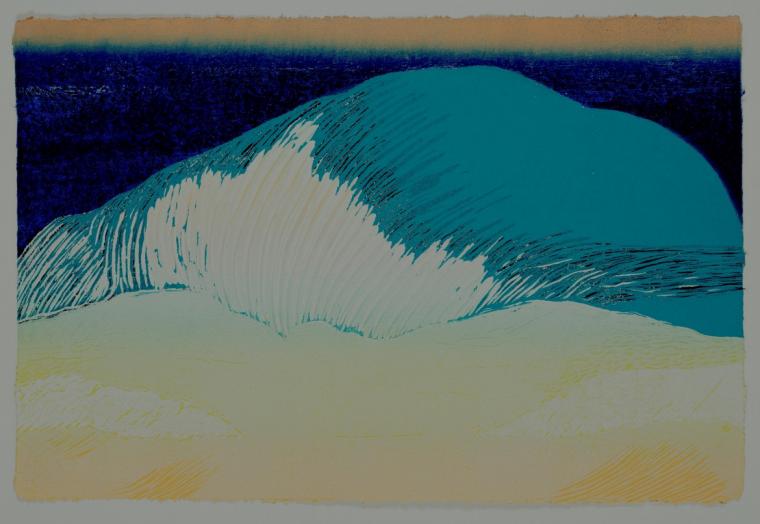 Lonnie Eugene Stewart Art Gallery, Carl Sandburg College, 2400 Tom L. Wilson Boulevard, Galesburg IL
Monday August 28, through Sunday, October 15
The first gallery exhibition of the 2017-18 school year will feature three decades' worth of works by Cathie Crawford, who has concentrated on woodcuts and monotypes since earning a 1987 MA in Fine Art from Peoria's Bradley University.
The Peoria-based artist previously earned bachelor's degrees from Ohio State University in Printmaking and Art Education, and her work has been included in more than 300 exhibitions, 40 juried national shows, and 12 international juried exhibitions. Crawford's prints are included in private and corporate collections in eight countries, with her works on display at Bradley, Illinois Central College and Methodist Medical Center in Peoria, New Jersey's Trenton State College, and, in Saudi Arabia, Safeya Binzagr Darat in Jeddah and HRH Abdullah Saud Mohammed in Riyadh.
Bliss of Being: 30 Years of Woodcuts' opening reception takes place at 6 p.m. on September 8, and more information on the exhibit is available by contacting art-program coordinator Lisa Walker at (309)341-5303 or visit Sandburg.edu.