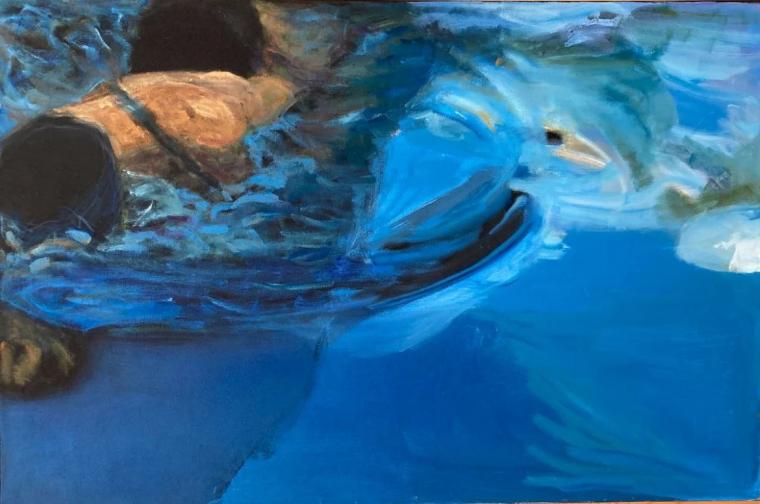 Through Friday, October 6
Quad City Arts Center, 1715 Second Avenue, Rock Island IL
An impressively wide and beautiful variety of paintings by a trio of Midwestern talents will be on display at the Quad City Arts Center through October 6, with the Rock Island venue showcasing oil paintings by Barbara Curtis of Urbana, Illinois; sculptural paintings by Amanda Mulcahy of Chicago; and oil paintings by Tim Olson of Dubuque, Iowa.
Barbara Curtis has engaged in and studied art all of her life, finally earning a Master's degree from Eastern Illinois University in 2021. Her series of paintings on display in the Rock Island gallery are about independence and the ability to survive in a medium which we are composed of, and which can kill us. This material is water, and as the artist states, each piece depicts people in the act of swimming, while "searching for independence."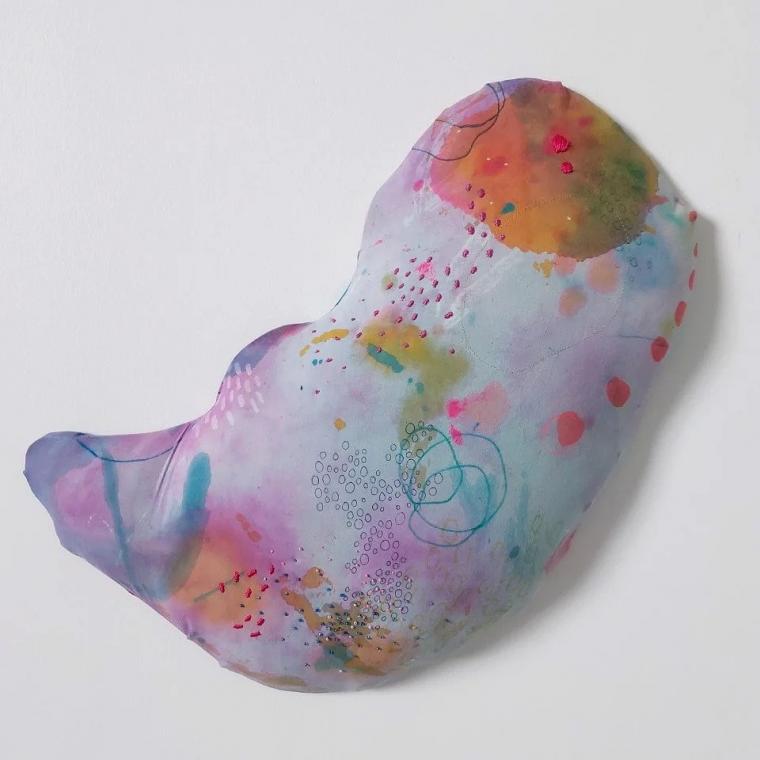 Amanda Mulcahy has a BFA from the School of the Art Institute of Chicago, with her multidisciplinary work guided by the desire to understand how natural processes unfold. Her series of soft sculptural paintings on display at Quad City Arts explores gestures and the buildup of marks over time through successive layers of painting, drawing, and embroidery on fabric that is stretched over cut boards and stuffed with Polyfil. By the end of the artistic process, each piece becomes a unique colorful and organically shaped painting.
Tim Olson is an artist with a background in both photography and painting from Loras College. His portraiture work combines regional subject matter with historical painting styles, and he began the series by painting mug shots of people who were arrested, in the style of early Netherlandish painters. Every piece has a thematical approach to creating this dialogue between Midwestern life and historic art in an interesting and sometimes comical way.
Curtis, Mulcahy, & Olson will be on display through October 6, with regular gallery hours Mondays through Fridays 10 a.m. to 5 p.m. and Saturdays 11 a.m. to 5 p.m., and admission is free. For more information, call (309)793-1213 and visit QuadCityArts.com.