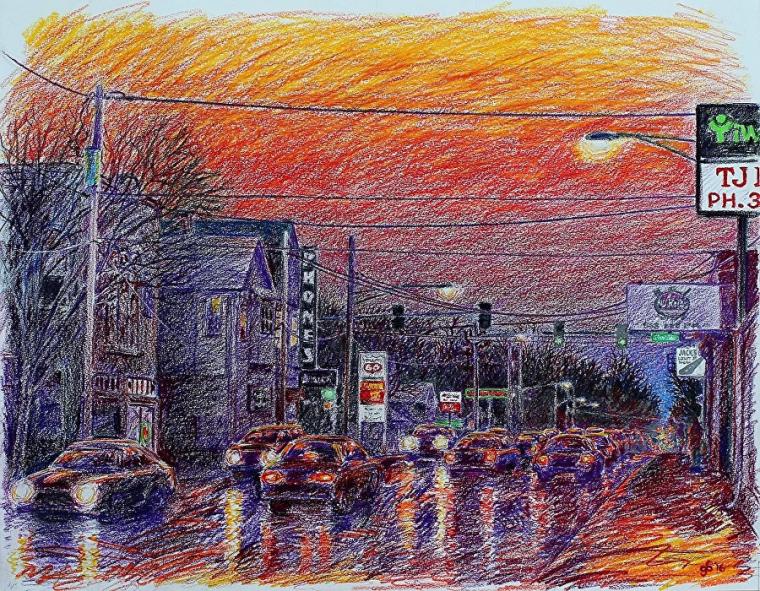 Saturday, December 1, through Thursday, February 28
Moline Centre Station Gallery, 1200 River Drive, Moline IL
In addition to serving as the education coordinator for Bettendorf's Family Museum, a job that he says "allows me to be creative in the design of art, science, and play activities," Glenn Boyles is a gifted artist working primarily in painting and drawing, and works by this gifted Marycrest University alumnus will be on display at the Moline Centre Station Gallery from December 1 through February 28.
His collected works boasting images of nature, landscapes, natural and human-made objects, and even local touchstones – with one of his works Study for Going East on East Locust Street – Boyles says, "I was making things from day one, and I was encouraged by my family and kept well-supplied with art materials and family trips to the art gallery. Many of my recent subjects are of natural objects and landscapes from my immediate surrounding. I use these same subjects when I teach art lessons and I continue an attempt to master the methods that I am teaching through my personal efforts."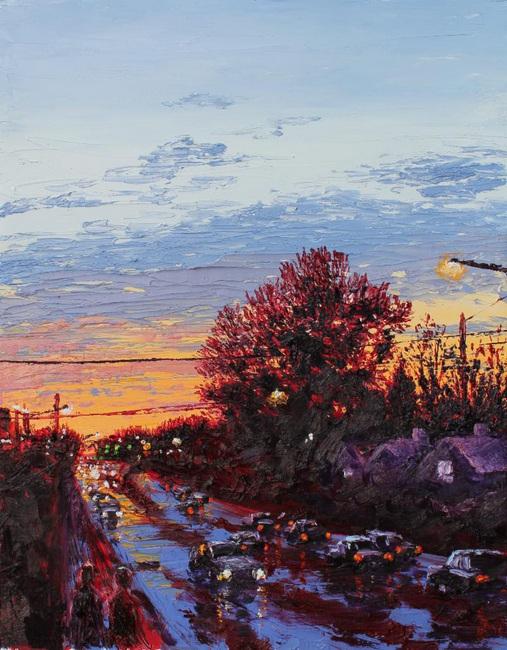 As the artist states in his GlennBoylesArt.com Web site: "I draw, paint, sculpt, and write, but my truest love has always been drawing and painting. I took a short break as I explored an interest in producing ceramic sculptures, but have recently returned to drawing and painting, and many of my most recent drawings are titled as studies. They are studies in rendering form and color of subjects simply. I continue to experiment with materials, application, structure, and composition. I plan on continuing with the natural studies but I am also starting some urban subjects and plan on more figurative work in the near future."
New works by Glenn Boyles will be on display at the Moline Centre Station Gallery from February 1 through February 28, with regular gallery hours 6:30 a.m. to 7:30 p.m. on Mondays through Fridays, 8 a.m. to 5:30 p.m. on Saturdays, and 9 a.m. to 5 p.m. on Sundays. Admission is free, and more information is available by calling (563)424-1210 or visiting MidCoast.org.