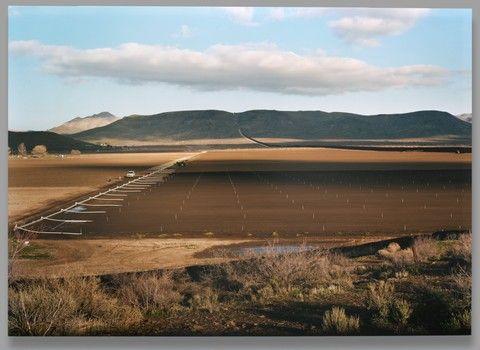 Through Sunday, July 3
Figge Art Museum, 225 West Second Street, Davenport IA
Noted 20th-century photographer Aaron Siskind was quoted as saying, "Photography is a way of feeling, of touching, of loving. What you have caught on film is captured forever … . It remembers little things, long after you have forgotten everything." This act of remembering will be on glorious display at the Figge Art Museum through July 3, with the Davenport venue housing works previously unseen in the Quad Cities via the arresting exhibition New Photography.
The Figge's amazing photography collection continues to grow with the addition of important works by some of the most significant photographers of our time, and the New Photography exhibition series provides a brief survey of the collection's growth, permitting the venue to share with the Quad Cities community some of the museum's newly acquired gems. This spring and early summer, New Photography will feature the work of such acclaimed 20th-century masters as Lynn Davis and Douglas Prince, as well as recent works by Cara Romero, Victoria Sambunaris, Rebecca Norris Webb, and Ryan Vizzions. From the surreal to the real, the exhibition will highlight photography's continued ability to engage, inform, and amaze, reminding patrons of landscape photographer Destin Sparks' quote that "Photography is the story I fail to put into words."
"Despite the proliferation of images made with our smart phones and circulated through social media," said Director of Collections and Exhibitions Andrew Wallace, "dedicated photographers continue to create iconic images that stand above the rest, From the frontlines of conflict to the frontlines of daily life, photographers reward us with pictures that encourage us to look more closely at the world around us and so that we may better see ourselves."
New Photography will be on display at the Figge Art Museum through July 3, with regular museum hours 10 a.m. to 5 p.m. on Tuesdays through Saturdays (10 a.m. to 9 p.m. on Thursdays) and noon to 5 p.m. on Sundays. Museum admission is $4-10, and more information on the exhibit is available by calling (563)326-7804 and visiting FiggeArtMuseum.org.