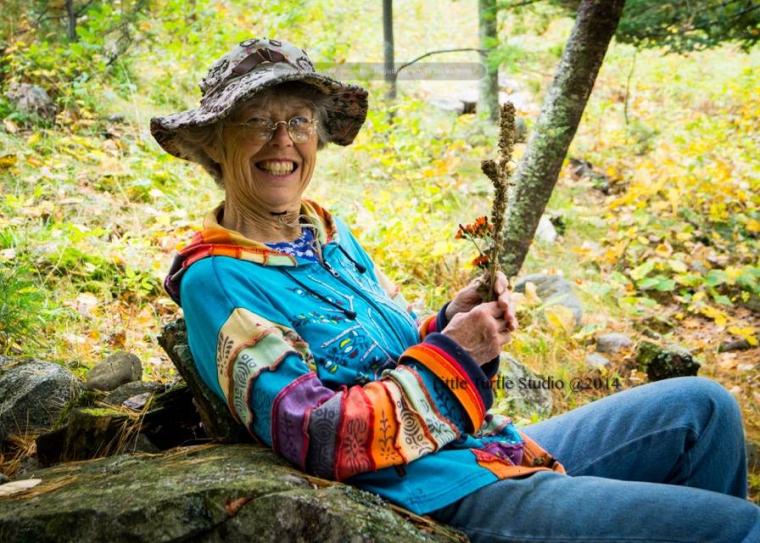 Saturday, September 16, 10 a.m. - 5 p.m.; Sunday, September 17, 10 a.m. - 4 p.m.
Lindsay Park, River Drive & Mound Street, Village of East Davenport IA
Original artworks from over 100 juried regional and national artists, children's art activities, a wine tasting, gourmet food, live music with the Barley House Band, and more will be on tap for the 30th-annual art festival hosted by MidCoast Fine Arts, with local artist Jeanne O'Melia this year's recipient of the Harley Award recognizing special contributions made to the area's visual-art landscape.
A beloved multi-media artist of the Quad Cities who now lives on her family farm near Princeton, O'Melia helped pioneer the Villa Montessori School in Moline, the first official Montessori in Illinois. The artist was also a founding tenant at Davenport's Bucktown Center for the Arts, where she continues to exhibit her work. O'Melia's lively creations often incorporate found objects (including litter that she has upcycled into her art), and over the years, she has worked extensively in a number of different mediums, proving herself equally masterful at cyanotypes, sculptures, watercolors, oils, and even giant papier-mâché figures.
The presentation of O'Melia's Harley Award will take place at 12:30 p.m. on Saturday, and admission for ages 13 and older is $4 per day or $6 for a two-day pass; ages 12 and under are free. For more information on this year's Riverssance Festival of Fine Art, call (563)424-1210 or visit MidCoast.org.