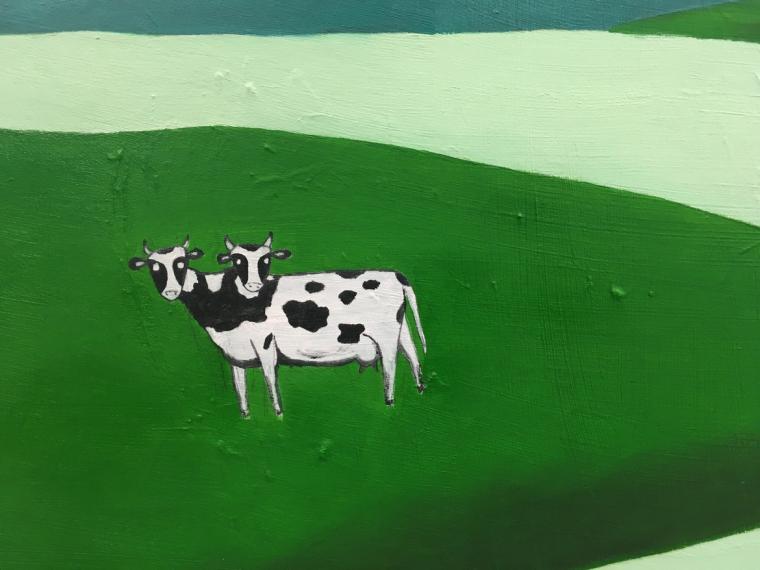 Friday, June 15, and Saturday, June 16
The District of Rock Island IL
A longtime District of Rock Island tradition will morph into a hopeful new one on June 15 and 16, as MidCoast Fine Arts' Gallery Hop! turns into the new weekend celebration Rock the Arts, organized by MidCoast, Quad City Arts, Desoto, and the Quad City Woodturners.
Instead of exhibitions, demonstrations, and special events taking place at more than a dozen District locales, Rock the Arts will transpire in a focused trio of Rock Island venues: Midcoast Gallery West/The ARTery (1629 Second Avenue), the Quad City Arts Center (1715 Second Avenue), and the DeSoto Pottery Studio (2324 Third Avenue). Visual artists will showcase their gifts in a variety of media, with the participants including: Jon Burns, Margery Franklin, Carolyn Krueger, Kimberly Kruse of Celestial by Design, Cynthia Legate of Twisted by Design, Glen Lowry, Lisa Mahar, private collector Jodean Meleski, Megan Quinn, Lori Roderick, Megan Quinn, Kelly Schrader, Mary Talbert for Crafted QC, Shari Telman, and Elizabeth Wakita.
Among the individual venues, the DeSoto Studio will feature, along with live-music performances, demonstrations by the Quad City Woodturners, as well as ceramic artist Joel Knanishu on the fine art of raku firing. Midcoast Gallery West/The ARTery will boast student works from the ArtWorks Expo High School Pastel Competition, as well as the June 15 opening reception (at 6 p.m.) for the exhibition Life Is Beautiful, dedicated to the memory of local artist and musician William Martin Jr. And at Quad City Arts, Rock the Arts partrons can view a pair of charming and humorous exhibits: David Balluff's Karmageddon, a collection of paintings, photographs, and mixed-media works, and Greg Dickinson's News Anchors with Nabisco, which encompasses subjects ranging from area celebrities to the patterns found on brand-name cookies.
Rock the Arts will take place in the District of Rock Island from 6 to 9 p.m. on Friday, June 15, and from noon to 4 p.m. on Saturday, June 16. Admission is free, and more information is available by calling (563)424-1210 or visiting MidCoast.org.