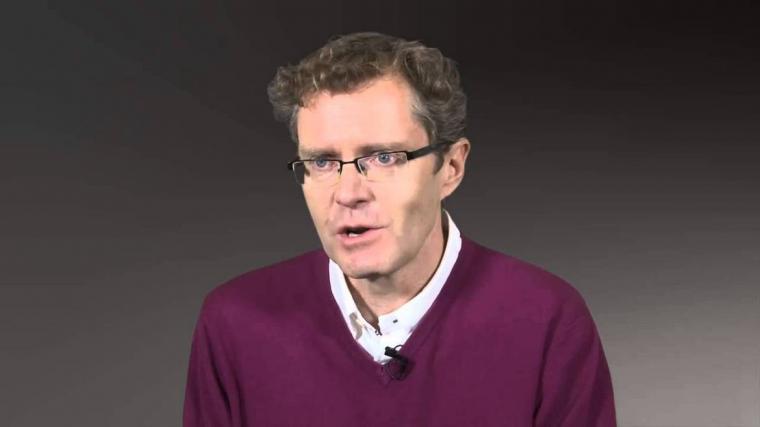 An Evening with Ross King: Sunday, November 4, 5:30 p.m.
Lunch and Lecture with Ross King: Monday, November 5, 11 a.m.
Figge Art Museum, 225 West Second Street, Davenport IA
A widely lauded writer, critic, and historian will take part in two special Figge Art Museum presentations on November 4 and 5, with best-selling author Ross King speaking on "The Heroism of Modern Life: Edouard Manet and the Impressionsts" on Sunday and his book Mad Enchantment: Claude Monet & the Painting of the Water Lilies on Monday – talks given in conjunction with the Figge's current exhibition French Moderns: Monet to Matisse, 1850-1950.
Born in Estevan, Saskatchewan, Canada, King was raised in the nearby village of North Portal and received his undergraduate university education at the University of Regina, where in 1984 he completed, with honors, his B.A. degree in English Literature. Continuing his studies at the University of Regina, he received a Master of Arts degree in 1986 upon completing a thesis on the poet T.S. Eliot, and in 1992, King earned a PhD from Toronto's York University, where he specialized in 18th Century English literature.After writing two works of historical fiction in 1995's Domino and 1998's Ex-Libris, King transitioned from novelist to writer of art histories and biographies with 2000's Brunelleschi's Dome: The Story of the Great Cathedral in Florence, which describes how the Italian architect Filippo Brunelleschi designed what still stands as the largest masonry dome ever built.
King's next book, 2006's The Judgment of Paris: The Revolutionary Decade That Gave the World Impressionism, was met with much critical acclaim and considerable commercial success. By contrasting the works and lives of the French painters Ernest Meissonier and Édouard Manet, the work chronicles the dramatic transition by which the Impressionist painters changed the artistic vision of the late-19th and early-20th Centuries. King received Canada's 2006 Governor-General's Award for Non-Fiction for this book, a citation he'd also receive for 2012's Leonardo & the Last Supper. King's additional accolades include a National Book Critics Circle Award nomination for Michelangelo & the Pope's Ceiling, plus last year's RBC Taylor Prize for his most recent publication, 2016's Mad Enchantment: Claude Monet & the Painting of the Water Lilies.
Admission to November 4's "An Evening with Ross King" at 5:30 p.m. is $15, with Monday's 11 a.m. lunch and lecture $35 for the presentation and meal. For more information and reservations, call (563)326-7804 or visit FiggeArtMuseum.org.