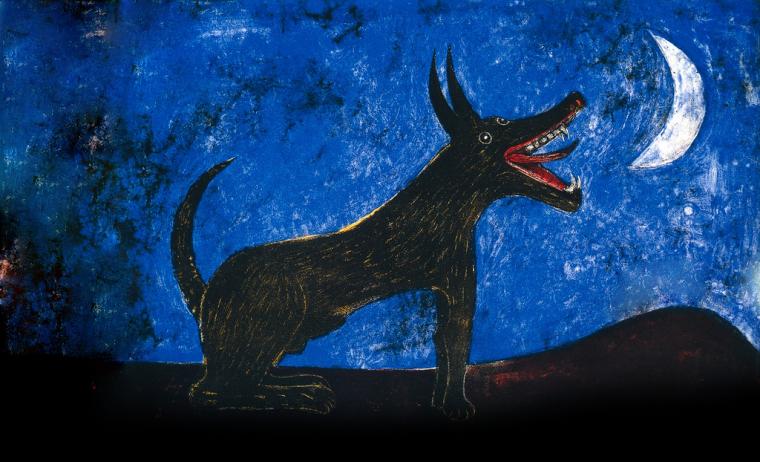 Saturday, July 7, through Sunday, December 30
Figge Art Museum, 225 West Second Street, Davenport IA
Seven rare prints by one of Mexico's most accomplished and lauded painters will be on display at the Figge Art Museum July 7 through December 30, when the Rufino Tamayo exhibit showcases the talents of its namesake who received the 1985 Gold Medal of Merit in the Fine Arts of Spain and the 1988 Belisario Dominguez Medal of Honor awarded to Tamayo by the Mexican Senate.
One of the first Latin American painters to receive international recognition, Tamayo (1899-1991) was influenced by modern art, pre-Colombian imagery, and his Zapotec heritage to create a highly individualistic body of work that includes prints, paintings, and sculptures. Unlike contemporaries that included Diego Rivera, who created murals with themes of social reform, Tamayo viewed subject matter as subordinate to color and form. Early in his career, he lived in New York City, where he was influenced by the work of modern artists such as Pablo Picasso and Stuart Davis, and Tamayo's work is similarly distinguished by its mythical quality, astute use of color, abstracted figures, Surrealist imagery, and bold compositions.
Tamayo completed his prints utilizing numerous techniques, among them lithography, etching, aquatint, and the Mixografia process that he helped develop, which involves pressing a sheet of damp paper pulp onto an inked metal plate that has raised areas of design. As the inked plate and the pulp are compressed together, the water is squeezed out and the pulp is molded to the surface, the resulting prints possessing sculptural qualities that enhance the rich color embedded into the paper.
The Figge's grouping of seven prints in the Rufino Tamayo exhibition is an outstanding representation of Tamayo's large graphic works, and was gifted to the museum as a bequest from Dennis L. and Patricia A. Miller, who were well-known supporters of Quad City Arts, Ballet Quad Cities, and many other area organizations. The quality of Tamayo's works, meanwhile, were perhaps best captured by Nobel Prize-winning poet Octavio Paz: "If I could express with a single word what it is that distinguishes Tamayo from other painters, I would say without a moment's hesitation: Sun. For the sun is in all his pictures, whether we see it or not."
A scholar talk for Rufino Tamayo will take place on August 9 at 6:30 p.m., with Yale University's Dr. Monica Bravo presenting a lecture on Mexican modernist photography as part of the Figge's summertime examination of Mexican artists. Regular museum hours are Tuesdays through Saturdays from 10 a.m. to 5 p.m. (open until 9 p.m. on Thursdays) and Sundays from noon to 5 p.m., and for more information on this and other Figge exhibits, programs, and events, call (563)326-7804 or visit FiggeArtMuseum.org.