Friday, March 2, through Monday, April 30
Quad City International Airport Gallery, 2200 69th Avenue, Moline IL
Paintings, sculpture, and encaustic works will be on display in a trio of exhibitions by a quintet of artists, when Quad City Arts and the Quad City International Airport Gallery present March 2 to April 30 showcases for Tilly Woodward, David Zahn, Cindy Lesperance, Carol Hamilton, and Brad Hook.
Based in Grinnell, Iowa, Woodward creates paintings that provide intimate glimpses at man-made and natural objects, with her works symbolic representations of family, loved ones, history, and people she seeks to honor. Woodward graduated from Phillips Academy, Andover, and holds a BFA from the Kansas City Art Institute and an MFA from the University of Kansas. She is Curator of Academic and Community Outreach at Grinnell College's Faulconer Gallery, her work has been exhibited in 200 national museums and galleries, and Woodward's paintings can be found in museum, corporate, and private collections in Israel, Ghana, Uganda, India, and throughout the United States.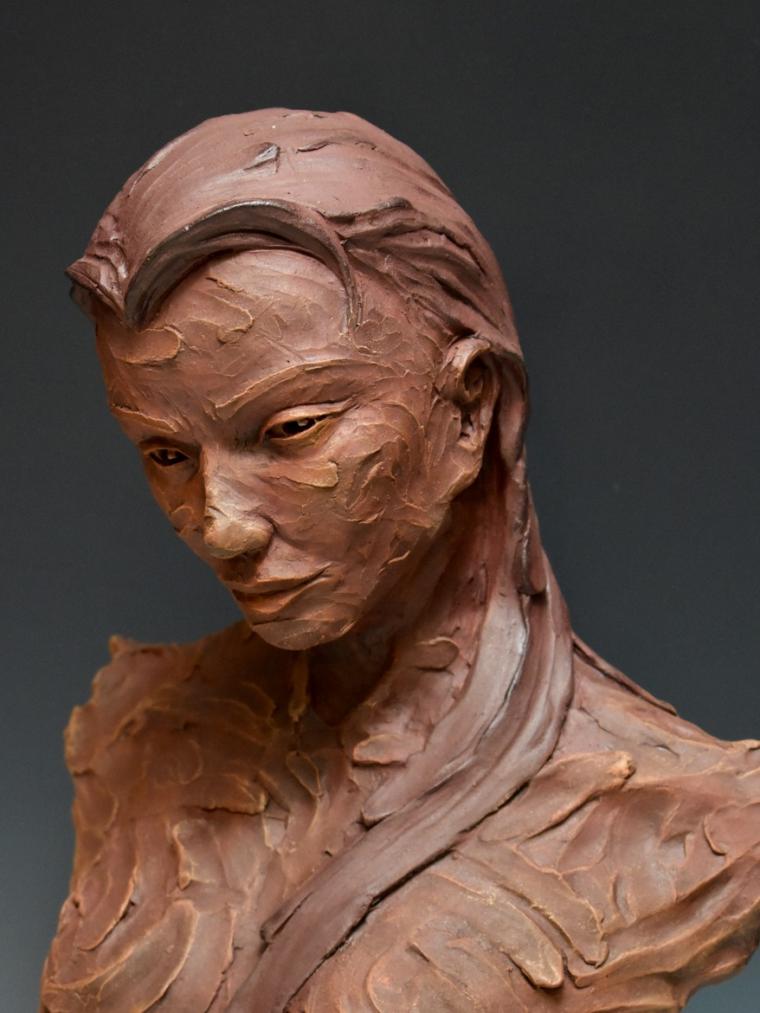 Zahn makes contemporary, figurative-based sculptures in ceramic and bronze, and his newest work shows human figures and faces in thought-provoking compositions. A frequent instructor at the Beréskin Fine Art Gallery & Studio, Zahn writes in his artist statement: "The human form has always been an important part of my work. Integrating images of people and blending them with abstract forms is a major direction in my art. I also like to have a bit of mystery in my art, so don't be surprised if you can't figure out exactly what the sculpture is about. With my work, the viewer has to draw some of their own conclusions."
And Lesperance, Hamilton, and Hook are artists from the Chicago region who create primarily with encaustic as a medium for creating works that are based on thoughts about each artist's journey, whether real or imagined. The plasticity and luminosity of encaustic informs their choices, as layers are applied and removed through a process of creation and destruction that build the varied surfaces that reflect the beauty of imperfections and richness of wear and life.
The Quad City International Airport Gallery is located opposite the airport's gift shop and restaurant, there is a $1 fee for parking, and more information on the March-April exhibition is available by calling (309)793-1213 extension 108 or visiting QuadCityArts.com.