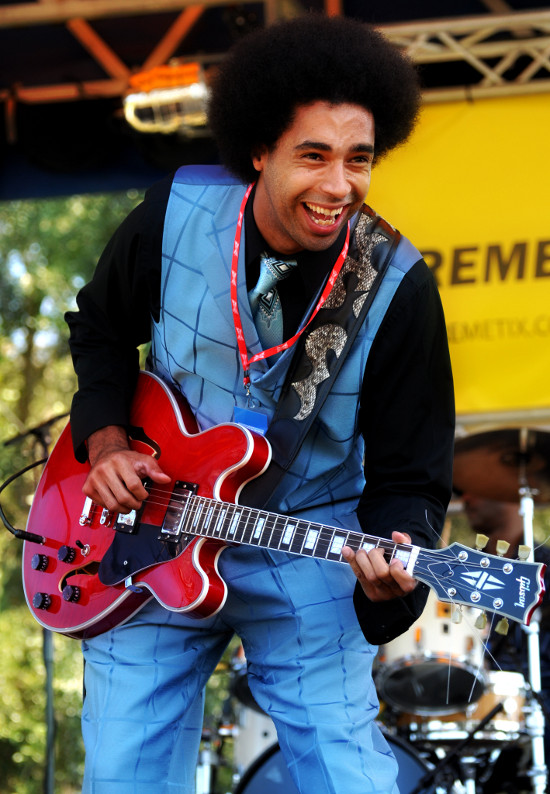 Selwyn Birchwood's e-mail signature doesn't note that his band took the top prize in the 2013 International Blues Challenge. It doesn't say that he won the Albert King award as the Memphis event's top guitarist. Instead, it says: "Selwyn Birchwood, MBA."
And, yes, that is a Master of Business Administration degree. Suffice to say that Birchwood - also a singer and songwriter - is not your father's (or grandfather's) bluesman.
"That's always been a big part of my life is the scholastic part of it," he said in a recent phone interview. "My family has always pushed me to do schoolwork and do well in school. ... A lot of people say that you don't need school because you're playing music. I looked at it the other way: I think if you're playing music, you need it even more, because if, Lord forbid, gigs dried up and you have to get a job in a pinch, it's a lot easier to get a job if you've got a degree or a graduate degree ... . I always saw it as a challenge as well. I always wanted to see if I could do it."
So he got his undergraduate degree in business marketing, and in December earned his MBA. "I was ... kind of seeing how it can apply to my music," he said.