Ben Allison
The Redstone Room
Wednesday, March 7, 9 p.m.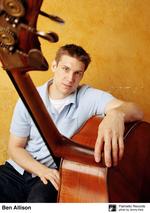 I often visit artists' Web sites to get samplings from their reviews, but what am I supposed to do with the critical notices for jazz bassist Ben Allison, performing at the Redstone Room on March 7? There are 47 of these freakin' things! I guess that makes sense considering his prominence in the jazz scene. Called "one of today's best young jazz musicians" by the Boston Globe and a "visionary composer" and "adventurous improviser" by JazzTimes, Allison has released seven albums of original music, serves as artistic director and composer-in-residence for New York City's Jazz Composers Collective, and regularly performs with no fewer than five different musical ensembles. Further research reveals that Allison has composed the score for a play by Pulitzer Prize-winner Donald Margulies and tours extensively throughout the U.S., Canada, Europe, and Brazil, and a selected list of his festival performances includes ... oh, man ... 57 national and international sites. I can barely work up the energy to see how many awards the man has won ... . Whew. Only 31 between 1999 and 2006. And here I was feeling intimidated. For more information on the artist, visit (http://www.benallison.com).
Fall Out Boy
The Mark of the Quad Cities
Tuesday, May 15, 6 p.m.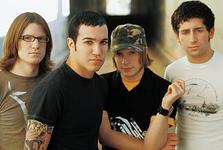 Fall Out Boy will arrive at the Mark of the Quad Cities on May 15, and the news should bring a smile to the faces of Simpsons fans everywhere. But surely Illinois' pop-punk band isn't named after Milhouse's character in that classic episode, right? Let's check with Wikipedia (http://en.wikipedia.org/wiki/Fall_Out_Boy). Well, look at that - by way of a fan's suggestion at a show, they are named after The Simpsons' superhero sidekick! Apparently, the Grammy-nominated rockers were originally unaware of the character and worried that they might be sued, but "no legal action about the name has ever been taken." How about that ... Hollywood players who aren't litigious! Now I'm smiling all the more! The double-platinum-selling Fall Out Boy - performing in the Honda Civic Tour alongside +44, Academy Is, the Cobra Starship, and Paul Wall - are among numerous musical acts the Mark has lined up this spring: Newsboys, Kutless, and Stellar Kart on March 11; Eric Clapton on April 3; the Bill Gaither Homecoming on April 21; and the International Fight League on April 7. Granted, that last one isn't really musical, but I'm pretty sure someone's ears will end up ringing ... . For more information on the Mark's upcoming events, visit (http://www.themark.org).
Father Catich Retrospective
Figge Art Museum
Saturday, March 17, through Sunday, May 13
A few years back, I ran across a description that I've borrowed (well, stolen) numerous times since - "unassailably cool." Not only does this phrase sound like the world's greatest after-shave, but it seems a perfect characterization of something, or someone, so sensational that you can't find anything to mock. I'm pretty convinced that Father Edward Catich was unassailably cool. The founder of St. Ambrose University's art department, Catich was a master calligrapher, painter, and stained-glass creator, and approximately 30 of his notable works will be presented in the Father Catich Retrospective, on display at the Figge Art Museum March 17 through May 13. Among Catich's remarkable accomplishments, he was the staff consultant for the Los Angeles County Museum of Art and the calligraphic consultant for Encyclopedia Britannica - very cool. His 1950 painting of the Madonna, which found her holding a black Christ child, was deemed "unorthodox" by the Vatican, pretty much guaranteeing "cool" status. And he was widely considered the foremost authority on the Roman alphabet and its history, which ... well, "cool" isn't exactly the word for it, but it's still pretty damned impressive! For more information on the Father Catich exhibit, visit (http://www.figgeartmuseum.org).
Comedies and Dramas
March through May
After studying the list of forthcoming spring plays, I'm ashamed to say I can't find a single thing to joke about: It's hard to crack wise with a lineup this impressive. Classic tales will be told in the Prenzie Players' King Henry the Fifth (opening May 18), the Richmond Hill Barn Theatre's Death Takes a Holiday (April 12), and Black Hawk College's The Ugly Duckling (April 12), and we'll see modern classics in The Real Thing at St. Ambrose University (March 30), My Verona Productions' Tuesdays with Morrie (April 26), and Theatre Cedar Rapids' Angels in America: Perestroika (March 23). Lesser-known, equally intriguing works include Broadway director Philip W. McKinley's premiere of Crème de Coco at St. Ambrose (April 20), Lora Adams' one-woman show, Bad Dates, by the New Ground Theatre (March 22), and Augustana College's Iraq War dissemination Stuff Happens (April 27). And the Playcrafters Barn Theatre presents a thoughtful comedy-drama in Catfish Moon (March 9), which features Jim and Patrick Adamson as best friends; on the subject of acting alongside his brother, Patrick stated, "After years of wrestling each other on the floor, there's no bubble of 'personal space' between us." Excellent! I have the perfect comic rejoinder to that quote! Oh, crap ... ran out of space ... .
Cirque Dreams Jungle Fantasy
The Adler Theatre
Wednesday, March 7, 7:30 p.m.
"Fun and entertaining, transporting a viewer into a magical, vividly evoked realm." Sorry, no - that's not a rave about an evening at my place. It is, however, the Minneapolis Star Tribune on Cirque Dreams Jungle Fantasy, which arrives at Davenport's Adler Theatre on March 7. Reinventing the circus with European flair, impresario Neil Goldberg presents acrobats, aerialists, contortionists, and clowns in an exhilarating family extravaganza featuring unpredictable designs, inventive choreography, dazzling costumes, and hysterical puppeteering. (Sheesh. I'm exhausted just typing that.) Also on tap at the Adler this spring: singer/songwriter John Prine on March 10; the Quad City Symphony Orchestra on March 31; The Bob & Tom Comedy Tour on April 7; Ballet Quad Cities' The Nightingale and Blue River on April 21 and 22; the legendary Oak Ridge Boys on May 5; and on March 9, the long-awaited area appearance of The Doodlebops Live! And if you don't know what a "Doodlebop" is ... I'm sort of relieved, because it means you're older than 10, and I'm not sure 10-year-olds should be reading my stuff. For a full list of springtime Adler events, visit (http://www.adlertheatre.com).
A Day With Pen in Hand
Midwest Writing Center
Saturday, March 10, 8:30 a.m. - 5 p.m.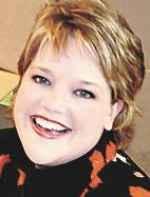 On March 10, Davenport's Midwest Writing Center hosts a day-long seminar titled "With Pen in Hand: A Collage of Writing & Publishing," and to be honest, I was a little surprised that I wasn't asked to teach one of the day's courses. I mean, I've been working full-time for the Reader for quite a while now - surely I'm qualified to lead one of these classes! Let's see ... "Introduction to Grant Writing" with Rachael Mullins. Nah, I don't know anything about that. "All About Publishing" with Bruce Carlson and Bob Long. Hmm ... I pretty much let Todd take care of publishing duties. "Leap Into Freelancing" with Felicia Swanson, which will show you how to research markets, write query letters, and develop saleable magazine articles. Well, I haven't really had my work published anywhere but the Reader... . Oh, wait! "Creative (& Responsible) Nonfiction" with Roald Tweet! The "Pen in Hand" press release says: "You'll explore the research process of turning an idea into a published work." I do that all the time! "Discover how to craft creative nonfiction ... " - I could totally teach this! - " ... in a responsible way." Aw, crap. So close. For registration information, call (563) 324-1410.
Musicals
March through May
Journalists, of course, try to grab readers' attention with their opening sentences, but piquing your interest in our area's roster of spring musicals should be handily accomplished merely by listing them. The Adler Theatre presents three of the genre's most beloved titles: Camelot (March 24), Chicago (April 10 and 11), and Jesus Christ Superstar (May 23). The Circa '21 Dinner Playhouse has a triad of its own with Church Basement Ladies (opening March 28), Charlotte's Web (April 17), and Oklahoma! (May 30). The Quad City Music Guild delivers the rousing girl-group celebration Beehive (March 23), Theatre Cedar Rapids gives audiences The Full Monty (May 11), and Iowa City's Hancher Auditorium brings the early '60s to life in Hairspray (April 17). Plus, for the second year running, the Playcrafters Barn Theatre is producing a musical, in the form of the Johnny Burke revue Swinging on a Star (May 11). Now, if I were a tabloid journalist, I'd try to bring these shows to your attention with some seedy headline, à la "Chicago Superstar Caught Swinging in Oklahoma Bar 'Camelot's Beehive' After Spraying Charlotte Monty with Hairspray in Church Basement!" Thank God the Reader would never let me publish anything so tawdry, huh?
The Frog Bride and the Bobs
Hancher Auditorium
Sunday, May 6, and Friday, June 1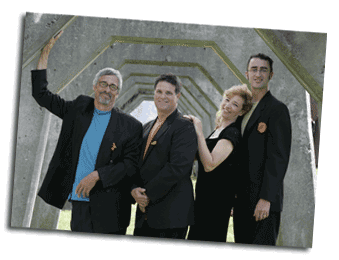 Recently, we've watched the Oscars, the Grammys, the Golden Globes ... but in case you're thinking there are perhaps too many such accolades, I ask you: Where are the awards for barbershop? Oh, wait. Apparently, they have those. They're called the Contemporary A Capella Recording Awards, and the Bobs - performing at Iowa City's Hancher Auditorium on June 1 - have a truckload of 'em. Better still, they deserve to; described by the Miami Herald as "a marriage of Barenaked Ladies and Manhattan Transfer," this extraordinary ensemble will astound you with its vocal dexterity, razor-sharp wit, and New Wave stylings. (I saw them at Circa '21 in 1995 and they were incredible.) Also at Hancher this spring is storyteller/musician/poet/actor/therapist/Doctor of Arts David Gonzalez, who, on May 6, presents his innovative one-man production of The Frog Bride. Gonzalez brings the Russian fairy tale to life through Prokofiev's music, Kandinsky's paintings, and a hip-hop-infused performance style, and the work earned him a 2006 Drama Desk Award nomination for Unique Theatrical Experience. No word on awards Gonzalez has yet won, but I'll bet he has the inevitable Best Storyteller/Musician/Poet/Actor/Therapist/Doctor of Arts all sewn up. For a schedule of Hancher's spring events, visit (http://www.hancher.uiowa.edu).