Brother Trucker
The Redstone Room
Saturday, April 7, 9 p.m.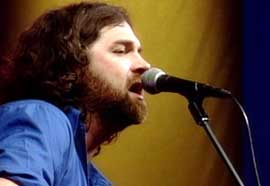 Des Moines-based musicians Brother Trucker perform at the Redstone Room on April 7, and my interest in them was immediately piqued upon reading Justin Kendall's review in Des Moines' Cityview: "Even when they bust through a rolling honky-tonk rocker, the lyrics still give a voice to common folks who dirty their hands daily, busting their butts for a paycheck." Wow, I realized, Brother Trucker is singing about the Reader staff! I can understand, though, how you might be confused into thinking that they're singing about you; performing what the Iowa City Press-Citizen's Jim Musser calls "some of the coolest country & western-flavored heartland rock ever to come out of the capital city," Brother Trucker reveals the beauty, heartache, and humor of the Midwest through music. (Kendall describes songwriter/guitarist Andy Fleming as "a Polaroid camera, seizing moments of small-town life forever with his words.") But here's how I know that Brother Trucker is, in fact, all about us: Musser describes the figures in the band's songs as "the biggest bunch of (mostly) endearing, well-meaning losers as you'll find this side of Lyle Lovett or Randy Newman." I swear, it's like they have a freakin' camera set up in here. For more information, visit (http://www.redstoneroom.com).
Easter Weekend Events
Thursday, April 5, through Sunday, April 8
For years, my family's Easter-weekend custom was to rendezvous at my place and celebrate the holiday with dinner at Red Lobster and an afternoon of bowling. But this year, we're planning a break from tradition, and if you, too, are looking to mix it up this weekend, the Quad Cities are providing plenty of Easter-themed options. Family fun is guaranteed with South Park Mall's Kidgits' Easter Carnival and the Ranch Riders' 19th Annual Egg Hunt at the Mississippi Valley Fairgrounds (both on April 7). The Easter story will be told in the musical Who Do You Say I Am?, being performed at the Calvary Church of the Quad Cities April 6 and 8, while the Figge Art Museum presents Easter-weekend tours April 5 through 8, exploring the holiday through ancient and modern artworks (including Ambrosius the Elder Francken's Crucifixion, seen above). And not only will your kids see the Easter Bunny at the Quad City Sports Center on April 7; they'll get to skate with him. So how, you may ask, will my family be spending the weekend? Well, we're still going bowling and to Red Lobster; we're just doing it in my sister's town of Bloomington, Illinois. That's the Schulz clan. Livin' on the edge. For more information on local Easter events, see individual listings throughout the Reader's calendar section.
Stephen Marley
Iowa Memorial Union
Wednesday, April 4, 8 p.m.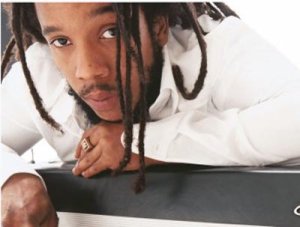 I have no idea what it takes to get your debut CD released by a major recording label, but I'm pretty sure that bringing five Grammys to the table doesn't hurt. On April 4, the University of Iowa's Memorial Union presents an evening with Stephen Marley, whose Mind Control was released on March 20; with two Grammy Awards for producing, and three for performing as a member of Ziggy Marley & the Melody Makers, the man has already earned more Grammys for reggae than any artist in history ... including his legendary pop. Yet Bob's fourth son appears to be as thematically adventurous as his father - Stephen's first CD features dance tunes, romantic laments, political anthems, and a song trilogy based on his 2002 arrest for marijuana possession - and in Rolling Stone, Evan Serpick wrote that "Mind Control does justice to Bob Marley's legacy - and that's saying a lot." Such comments probably sit well with the singer, who is quoted as saying, "Just like my brothers, I aspire to be a reckoning force. ... When you hear my name, you know quality comes with that - good music, good message, good vibe." Before I find it necessary to add "Good luck scoring tickets," call the Iowa Memorial Union box office at (319) 335-3041.
Paula Poundstone
The Englert Theatre
Friday, April 6, 8 p.m.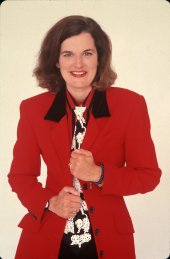 Have you noticed that no matter how much I write about upcoming events in these calendar articles, I often find ways to make the pieces all about me? I've always felt mildly guilty about this, but then I landed on Paula Poundstone's recent book, There's Nothing in This Book That I Meant to Say; what I do in 200 words, she gets to do over 288 pages! The comedienne, whose stand-up tour hits Iowa City's Englert Theatre on April 6, has fashioned a memoir wherein she presents the biographies of such historical figures as Abraham Lincoln, Helen Keller, and Joan of Arc, yet through the course of the book, their stories inevitably become her stories; as Poundstone states, "Martin Luther King could come over to my house tonight and say, 'I have a dream ... ,' and I'd cut him off and say, 'I had a dream once, too, only in mine ... .'" During her Englert performance, expect the same level of candor and deadpan wit, as she describes her career's ups and downs (including her notorious 2001 arrest), her sweetly skewed views of modern life, and her kitty, Hepcat, who has his own Q&A blog on Poundstone's Web site (http://www.paulapoundstone.com). You know, I had a cat once, too. His name was Dudley, and he did this cute thing where ... oh, crap. Did it again. For tickets, call (319) 688-2653.
Stampead
Rock Island Brewing Company
Thursday, April 5, 11 p.m.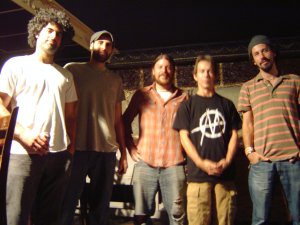 "I need you to lend a hand, I need you to understand / I need you to open your eyes, I need you on my side." These are lyrics from a song by indie rockers Stampead, who perform at the Rock Island Brewing Company on April 5. And the title of the song? "F--- You, My Friend." Granted, I haven't seen Strampead perform yet, but touches such as this can make you fall in love with a band, and apparently, I'm not alone in my admiration. Described by the River City Times as "Syd Barrett passing through Kentucky" and "Bob Dylan on speed," the group - originally formed by Indiana brothers Eric and Judd David - performs what CD Baby refers to as "orgasmic folk rock," adding that "perhaps the most refreshing aspect of Stampead is their ability to make pain beautiful." Or, at the very least, funny. On Stampead's Web site (http://www.stampead.com), their "From the Road" blog tells of the group's recent national tour, where they performed 70-plus shows in five months. The bad news? "We woke up yesterday morning and found an empty trailer ... our gear, our guitars, our cymbals and drums ... gone, kidnapped, stolen." The good news? "We don't give a shit." I totally love these guys. For more information on the group's RIBCO concert, visit (http://www.ribco.com).