Smooth Jazz Valentine's Concert
The Redstone Room
Friday, February 9, 7 p.m.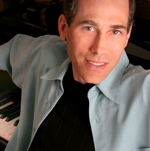 For the featured performer in the Quad Cities' annual Smooth Jazz Valentine's Concert, Great Sound Promotions has secured noted jazz pianist/keyboardist Gregg Karukas, who will appear on the Davenport stage on February 9. Talk about smooth. In a career spanning more than two decades, Karukas' emotive playing has produced a series of radio hits, and among nearly a dozen CDs, 1998's Blue Touch rose to number four on the Radio & Records airplay chart. He's recorded with jazz players Kenny G. and David Benoit. He's served as the keyboardist and engineer for such Emmy-winning television programs as Cheers, Tales from the Crypt, and Son of the Morning Star. SmoothJazz.com's Sandy Shore has called him a "superb keyboardist" with "a knack for kick-ass melodies." It even sounds as if Karukas was a smooth kid, as he reveals on his Web site (http://www.karukas.com): "When my voice changed as a teenager, I lost my singing chops and concentrated more on playing piano and organ in various bands." Damn. When my voice changed as a teenager, I hid in the basement 'til I was 18. For more information on the Smooth Jazz Valentine's Concert, visit (http://www.smoothjazzseries.com).
The Josh Davis Band
Rock Island Brewing Company
Thursday, February 8, 10 p.m.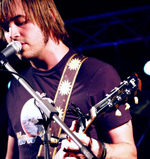 While researching the Josh Davis Band - the alternative-rock outfit playing at the Rock Island Brewing Company on February 8 - I came across this lyric from the song "New Year": "I'm too young for forgetting, but I'm too old for repair." Wow, I thought. It's as if they're singing about me! (Except that I'm also forgetting things.) Performing alongside lead guitarist Paul Hart, bass player Dustin Baird, and drummer Brian Totten, Davis has become a popular fixture on the Midwestern touring circuit, and his group's alt-rock sound is graced with elements of country and the occasional soulful ballad - understandable, considering that Davis says he grew up "with Willie Nelson in one ear and Frank Sinatra in the other." (Can you imagine what those two were whispering to him?) Yet despite the band's increasing popularity since the release of its debut CD, The White Whale, in the spring of '06, Davis hasn't forgotten his roots. "I'm from a small town - I write about stuff that happens to me and to people I've known," he is quoted as saying. "You are all my muse." See! I told you they were singing about me! For more information on the group, visit (http://www.thejoshdavisband.com).
Opera Quad Cities' Vocal Valentine
The Abbey Station
Sunday, February 11, 6 p.m.
Guys, are you freaking out about how to express your feelings to that Special Someone on Valentine's Day? Purchase a couple of tickets to Opera Quad Cities' Vocal Valentine concert at the Abbey Station, and let others express your feelings for you! (Plus, half of the event's ticket price is a tax-deductible donation to the company, so you'll still have money for flowers!) Entitled "A Night of Love," this annual event finds the talents of Opera Quad Cities momentarily ditching Puccini and Verdi for the romantic strains of Irving Berlin, Cole Porter, and Stephen Sondheim, and just thinking about the company's potential selections is enough to make one swoon. Perhaps you'll hear such timeless Berlin numbers as "I'll Capture Your Heart" and "Cheek to Cheek." Perhaps the singers will perform beautiful Porter standards such as "I've Got You Under My Skin" and "You'd Be So Nice to Come Home to." And maybe, just maybe, you'll hear the haunting "Unworthy of Your Love," Sondheim's Assassins ballad between John Hinkley Jr. and Squeaky Fromme, as sung to Jodie Foster and Charles Manson. Or, you know, maybe not. Reservations for the February 11 event are required in advance, and can be made by calling the Abbey at (563) 355-0291.
Rodney Carrington
The Adler Theatre
Friday, February 9, 7 p.m.
I'm frequently asked, "How do you get your ideas for the Reader's calendar articles?" (Actually, I'm never asked that, but don't tell anyone.) Well, it usually starts with a press release. Take the upcoming Rodney Carrington concert. Through materials sent by the Adler Theatre - where the crooning comedian performs on February 9 - I already have information about Carrington's radio appearances on The Bob & Tom Show; about his former ABC sitcom, Rodney; about his recent gold record, Greatest Hits; and about his "bawdy" (quotation marks theirs) songs such as "Don't Look Now" and "Fred." But after digesting the PR info, it's then up to me to find more tidbits about our calendar-article subjects, which is how I discovered that Carrington's other albums - all of which feature "Parental Advisory" stickers - include Morning Wood, Nut Sack, and C'mon Laugh You Bastards, and the CDs' tracks feature such titles as "People Piss Ya Off," "Titties & Beer," and "Letter to My Penis." This, folks, I do for you. (I also do it to get words like "titties" and "penis" in print, but don't tell anyone that, either.) Tickets are available by calling (563) 326-1111, and for more information on the comic, visit (http://rodneycarrington.com).
Cirque du Soleil: Delirium
The Mark of the Quad Cities
Wednesday, February 7, and Thursday, February 8, 8 p.m.
To prepare for this calendar glance on Cirque du Soleil's performance spectacular, Delirium - taking place at the Mark of the Quad Cities on February 7 and 8 - I thought I'd get in the mood by watching my DVD copy of the modern-day circus' Dralion. (Yeah. I'm a fan.) I had read about Delirium, described on the Cirque du Soleil Web site (http://www.cirquedusoleil.com) as "a state-of-the-art mix of music, dance, theatre, and multimedia," and knew that this concert event remastered previous Cirque scores with electronic tribal beats, with the music accompanied by arresting visuals. I had also read Variety's rave, in which Richard Ouzounian described Delirium as "stunning" and "a far edgier, more urban show than anything Cirque has presented before." However, while watching Dralion again, I found myself so enraptured by the astonishing sights and sounds of this legendary troupe that I completely forgot to take notes for this piece. So, instead, allow me to share some information e-mailed to me by my editor, Jeff, in advance of my writing: "There's a Belgian beer called Delirium with a white bottle decorated with pink elephants. I'm sure you'll want to include that in your glance." Done. For Delirium tickets, call (563) 326-1111.