QCCA Lawn, Flower, & Garden Show
QCCA Expo Center
Friday, March 23, through Sunday, March 25
Do you have any idea how much moles suck? I don't mean dermatological moles; I mean those disgusting creatures - with 44 teeth! - that burrow through your garden and tear apart your lawn. I didn't, until I researched Jeff "The Mole Hunter" Holper, who will appear at the QCCA Expo Center's annual QCCA Lawn, Flower, & Garden Show March 23 through 25. As always, the event will feature beautiful gardens, waterfalls, nearly 200 retail exhibits, and informative seminars, and a highlight this year is sure to be Holper, whose entertaining presentations on moles, the damage they do, and what can be done about them snare standing-room crowds at trade shows and wildlife conferences nationwide. Among the pest-control items available on Holper's Web site (http://www.molehunter.com) are the book The Joy & Celebration of Mole Control; the DVD I Want to Be a Mole Killer; the "Mole Killer Combo," which includes the book, the DVD, and six spear traps; and the "Extreme Mole Killer Combo," featuring the book, the DVD, six spear traps ... and a hat with "Mole Killer" on it. The extreme combo is $15 more, but screw the cost. I hate moles now. I want the hat. For more information on this year's show, visit (http://www.qccaexpocenter.com).
Man Man
The Redstone Room
Sunday, March 25, 8 p.m.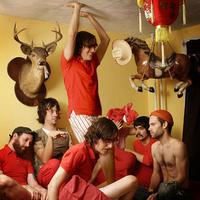 During my research for this calendar article on Man Man - performing at the Redstone Room on March 25 - I learned that the group's members play guitar, trumpet, bass, piano, clarinet, and cello, and that Time Out New York's Cristina Black wrote that "Man Man can be tender enough to convey the poignancy of lovesickness." (Aww, I thought, a band that even my mother would love!) But then I discovered that the Philadelphia rockers' influences include "Mexican funeral marches, religious cults, bad luck, and the pervasive mythology of two-headed wolves," and landed on Katy Lindenmuth's Spin rave, which says Man Man's sound is "like a raging circus, They Might Be Giants, a pet-store cacophony, and a South Park musical number all at once." (Hmm, I thought, might wanna think twice about inviting Mom.) Obviously, any attempt to define the group's style - also likened to that of Tom Waits and Frank Zappa - is an exercise in futility, but I did enjoy Nick Sylvester's analysis in the Village Voice: "They're weird enough that they can go for familiar and it'll still come out strange." Much like the Reader's calendar articles themselves, huh? For more information, visit (http://www.redstoneroom.com).
Collected Stories
Riverside Theatre
Friday, March 23, through Sunday, April 15
"Where have all the good men gone," we were asked in an '80s pop classic, "and where are all the gods?" I'll tell you where they're not these days: on stage. In addition to New Ground Theatre's Bad Dates and Quad City Music Guild's Beehive - 10 performers in the cast and not a guy among 'em - the Riverside Theatre's season-closer Collected Stories debuts this weekend. And wouldn't you know it? Completely male-free. Is Robert Bly aware of this trend? In this drama by Pulitzer Prize winner Donald Margulies, Ruth, an established writer, forms a bond with a young protégé, but the relationship turns threatening when the student publishes a novel - the details of which bear a striking resemblance to Ruth's own life experiences. Called "an engaging, witty, and painful work" by Time Out magazine and "Margulies' best play to date" by the New York Post, Collected Stories' director, Kristin Horton, says, "This play brings up so many fascinating questions concerning authorship and copyright. When do our stories become fair game for others to tell?" Answer: As soon as I get my hands on them. Collected Stories opens at Iowa City's Riverside Theatre on March 23, and tickets are available by visiting (http://www.riversidetheatre.org).
Mark Sweeney
Penguin's Comedy Club
Thursday, March 22, through Saturday, March 24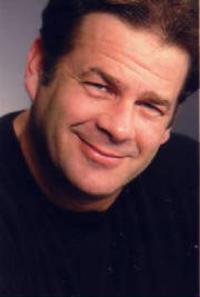 Mark Sweeney performs at the Penguin's Comedy Club on March 22 and 23, and the comedian has been called "a joy to watch" by the Springfield Journal and "a great guest" by morning radio's Bob & Tom Show co-host Tom Griswold. So why is this guy so pissed? Sweeney's Web site mentions his credits on television (Days of Our Lives, Boston Public), film (including a role in John Madden's forthcoming thriller, Killshot), and the comedy circuit (nearly too many venues to list). But you'll also be able to read the comic's "Dear Diary" entries, and during February and March alone, Sweeney has railed against - in order - Super Bowl hype, Last Comic Standing, American Idol, Sprint, Kansas City Chiefs fans, winter drivers, the media frenzy surrounding Anna Nicole Smith's death, the lack of positive Iraq-war coverage, political correctness, immigrants, and men's hosiery. ("Women wear hose," writes Sweeney; "men wear socks.") In case you were curious, though, the comic does reveal a sensitive side. "I always give the little lady what she wants on Valentine's Day," Sweeney posts. "I take down the Christmas tree." For equally heartwarming anecdotes, visit (http://marksweeney2.tripod.com).
Bad Dates
Nighswander Theatre
Thursday, March 22, through Sunday, April 1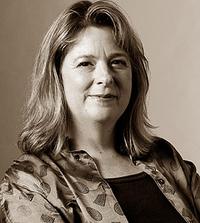 New Ground Theatre's latest production is the comedy Bad Dates, and it's easy to imagine a class-action lawsuit filed on behalf of those who heard the title and just assumed that the playwright had usurped their life stories. But, hopefully, any judge would throw the case out of court by pointing out that (a) Theresa Rebeck's Bad Dates is a fictional piece, and (b) even if it weren't, the complaint would only be actionable if the litigious, too, found themselves involved with Romanian gangsters, a money-laundering scheme, and a Buddhist lawyer who talks to bugs. Frequent New Ground performer/director Lora Adams stars in this one-woman show about a native Texan trying, and often failing, to find the perfect man - and the perfect pair of shoes - in New York, and reviewing the play in the Milwaukee Journal Sentinel, Damien Jaques began his rave by referencing, of all things, potato chips. "The nutritional value may be low, but we can't stop eating them," Jaques wrote. "In the case of Bad Dates, it is so much fun, we don't want it to stop." And this show is even better than a bag of chips, ladies: no carbs! (It's that kind of wisecrack, by the way, that makes me a terrible date.) For more information, visit (http://www.newgroundtheatre.org).