Music
Jeff Coffin & the Mu'tet
The Redstone Room
Thursday, May 10, 8 p.m.
Check out the header at the top of this piece. "Music." You'd think that a pretty comprehensive genre, right? Visit Jeff Coffin & the Mu'tet's Web site (http://www.jeffcoffin.com), though, and you'll discover it may not be comprehensive enough, as the seemingly expansive categories of "music" and "musician," we are told, "fall short of defining the close coiling of sound, philosophy, and humanity that is the core of his [Coffin's] art." Ordinarily, I'd consider that pretension, but after learning of Coffin's accomplishments, I'm now thinking it's just modesty. This lauded saxophonist and composer has worked with the likes of Branford Marsalis, Garth Brooks, and Lynyrd Skynyrd, and performs everything from New Orleans jazz to Indian raga to funk; All About Jazz's Todd S. Jenkins described him as "one of the most impressive saxophonists in modern jazz" and his Bloom CD "nothing short of glorious." Also, in case you were wondering, "Mu'tet" is a word Coffin created that "comes from the word 'mutation.' It implies a continual possibility of growth." First we needed a new word for "music," and now "mutation." If Coffin keeps this up, those guys at the Oxford English Dictionary are gonna be bus-y. For more information on the group's May 10 appearance, visit (http://www.redstoneroom.com).
Theatre
Swinging on a Star
Playcrafters Barn Theatre
Friday, May 11, through Sunday, May 20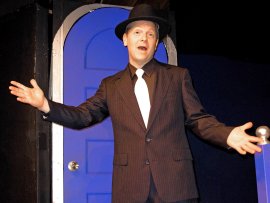 Fellow theatre patrons, ask and you shall receive. After years of Playcrafters Barn Theatre attendees requesting another musical from the venue, their patience was rewarded with the spring 2006 revue Sweet & Hot: The Songs of Harold Arlen, the first musical seen in the Barn in nearly a decade. Spring 2007, meanwhile, brings with it Playcrafters' production of the Johnny Burke revue Swinging on a Star, running from May 11 through 20. Recipient of a 1996 Tony nomination for Best Musical, the show celebrates the prolific lyricist who penned some of the most enduring popular standards of 1920s through the '40s ("Pennies from Heaven," "Misty," "What's New"), as well as some of the era's most romantic offerings ("Moonlight Becomes You," "Sunday, Monday, Always," "Here's That Rainy Day"). Performed by such area talents as Beehive's Jackie Madunic and Sweet & Hot's Todd Weber and Gregory & Jan Golz, the production will also take audiences on a tour of such iconic locales as a Depression-era Chicago speakeasy, a 1930s radio program, and a '40s USO show, plus the set of the Hope-Crosby classic The Road to Morocco. Another song that the prolific Burke wrote, by the way. There's prolific, and then there's just plain showing off. For Swinging on a Star tickets, call (309) 762-0330.
Exhibit
Dinosaurs Alive!
Putnam Museum & IMAX Theatre
Friday, May 11, through Wednesday, November 21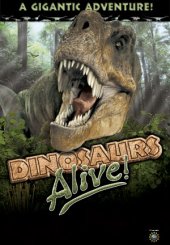 Sometimes getting older is really annoying. When I was a little kid, I was such a dinosaur fiend that I knew the names of nearly every Jurassic, Triassic, and Cretaceous creature by heart, and was quite proud of my ability to spell "Ichthyasaurus." More than 30 years have passed, and I find myself looking up the correct spelling of "Triassic." Thankfully, my youthful passion is soon to be indulged in the Putnam Museum & IMAX Theatre's Dinosaurs Alive!, and if the exclamation point wasn't already included, I would have happily added one myself. Opening on May 11, this 50-minute 3D offering features rare 1920s documentary footage of famed scientist and adventurer Roy Chapman Andrews - reportedly the inspiration for Indiana Jones - as well as recent film from archaeological digs in New Mexico and the Gobi Desert. But don't think those 3D glasses will be going to waste; among the film's CGI replications are a death-brawl between a Velociraptor and a Protoceratops, which is enough to make the dino-phile in me giddy with excitement. Michael Douglas narrates, and no, I'm not going to make a smarmy gag equating the actor and fossils. Shame on you for even thinking that. For more information and the Dinosaurs Alive! show schedule, visit (http://www.putnam.org).
Comedy
Ben Gleib
Penguin's Comedy Club
Thursday, May 10, through Saturday, May 12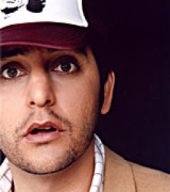 Comedian Ben Gleib currently appears on NBC's reality comedy The Real Wedding Crashers, but if and when the show returns for another season, you won't see Gleib on it; interviewed on (http://www.collegehumor.com), the comic said he and his co-stars "will not be in season two ... . We'll be too exposed and it would be tough to crash weddings in the future." Wow - getting kicked off a show for pretending to crash a wedding. Hollywood is a harsh mistress. In the meantime, Gleib's recent exposure has led to a tour, which stops at Penguin's Comedy Club May 10 through 12. A stand-up and comedic essayist - if you're curious, his Web site (http://www.bengleib.com) provides valuable "hints to help you kill your neighbor" - Gleib says he was uniquely suited for his TV gig, having previously crashed, among other events, a Persian Bar Mitzvah and the Winona Ryder shoplifting trial. ("I also have crashed my car a few times," he adds.) You know, a friend and I crashed a wedding reception once, too, but it was totally accidental; we were attending a dance in a hotel ballroom, saw a room filled with well-dressed people, and popped in, not realizing it was the wrong ballroom. Pretty embarrassing. Still. Good cake. For more information on Gleib's appearance, visit (http://www.penguinscomedyclub.com).
Exhibit
Get the Message
Family Museum
Saturday, May 12, through Sunday, September 2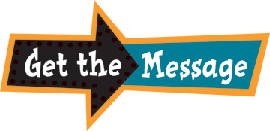 Do you find yourself wishing you had an easier time communicating with your kids? Consider taking them to the new traveling exhibit Get the Message at Bettendorf's Family Museum. They might have so much fun at this interactive experience that they'll never want to stop communicating with you, especially if you own a boom crane; one of the exhibit's highlights enables your youngster to operate said device while a partner, communicating from a safe distance, helps guide it. (Man, in college, communications class was nothing like that.) Family Museum guests will also have the opportunity to send a message in Morse code, create their own coats of arms, and experiment with virtual cave art in this exploration of what a press release calls "the dynamic variety of tools people use to communicate," covering everything "from an arched eyebrow to the front-page news." I write for a newspaper, folks, and trust me, I see that arched eyebrow all the time. Usually from my editor, Jeff, whenever I make some calendar-article joke at his expense. I wonder what it means? Like you, I can probably find out by visiting the Family Museum between May 12 and September 2; more information on the Get the Message exhibit is available at (http://www.familymuseum.org).