Hancher Auditorium
December through March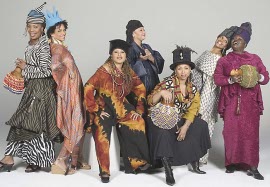 This winter, Iowa City's Hancher Auditorium isn't just providing the venue's usual spate of first-class entertainment options - they're providing a freaking world tour.
Certainly, the U.S.A. is well-covered, with Stefon Harris and the members of the Turtle Island String Quartet (all performing January 26) hailing from all across the nation, the Jazz at Lincoln Center Orchestra (February 12) from New York, blues legend B.B. King (February 7) from Mississippi, and pictured vocal ensemble Sweet Honey in the Rock (December 8) from Washington, D.C. And that's not even considering the January 30 performance of Top Secret: The Battle for the Pentagon Papers by L.A. Theatre Works, which features actors arriving from ... well ... L.A.
But Hancher will also be presenting the Canadian comedy of the Axis Theatre Company's The Number 14 (February 14), the Argentinian jazz of Pablo Ziegler and Claudia Acuña (February 23), the Arabian and Latin American sounds of Simon Shaheen and Qantara (February 29), and the dancers of the former Soviet state of Georgia, with the classic Giselle (March 11). It seems that the only type of performer the auditorium doesn't have on its docket this winter is one born and raised in the Midwest.
I'm on my way, Hancher!
More information on the season is available at (http://www.hancher.uiowa.edu).
Quad City Arts
December through March
If you're a frequent admirer of local Shakespearean troupe the Prenzie Players - and I will grudgingly allow you to continue reading if you aren't yet - you may not want to miss December 8's Galvin Fine Arts Center performance by the Knighthorse Theatre Company, currently in town as Quad City Arts' latest Visiting Artists.
Like the Prenzies, the touring performers - as stated in a press release - make the Bard's work an interactive entertainment; Knighthorse's Web site (http://www.knighthorse.org) tells us that, in a typical show, "actor and audience occupy the same space ... they touch you, talk to you, sit down next to you ... they turn on all the lights because they need to see you." The company's M.O., in truth, is best expressed with its belief that "going to the theatre should be like going to Fenway Park; it should be a communal experience filled with cheers, jeers, fears, and tears."
A trip to Fenway is generally filled with something else, too, but since the site adds that "education is at the heart of everything Knighthorse does," I'm guessing "beers" was left out on purpose.
Quad City Arts' winter slate of Visiting Artists also features the chamber-music quartet Classical Jam (January 19 at Augustana College), Mel Johnson Jr. and his one-man play about abolitionist Frederick Douglass (February 9 at the Adler Theatre), and noted flutist Christina Jennings (February 16 at Bettendorf's Redeemer Lutheran Church), and more information is available by visiting (http://www.quadcityarts.com).
i wireless Center
December through February
The i wireless' Center's winter season is going to be bookended by American Idol's Kelly Pickler and an ice-skating version of Disney's animated hero, Nemo. You may as well flip a coin as to which one's gonna be cuter.
Beginning at the end (and barring a whole bunch of Quad City Flames games in between): Pickler returns to the Quad Cities on February 15 - appearing on the "Still Feels Good Tour" alongside country sensations Rascal Flatts - and the concert will be preceded by January 25's and 26's The Worlds Toughest Bulls & Broncos, which should provide exactly what you're hoping it will.
January 12 brings with it the latest Dancing with the Stars tour (and Joey Lawrence will be there, so Pickler and Nemo may have a run for their money), and January 4 features the return of those psychedelic rockers, The Trans-Siberian Orchestra.
Basketball legends the Harlem Globetrotters visit on December 27, the annual Creative Christmas celebration takes place December 14 through 16, and running December 6 through 9, CGI animation comes to life in Disney on Ice: Finding Nemo. I'm so glad they opted for that title over Finding Nemo on Ice. That would've been really depressing.
For more information on upcoming events, visit (http://www.iwirelesscenter.com).
Theatre
December through March
Welcome to your tour of the area's winter theatre season. And little children shall lead us.
We begin with a stop at Davenport's Nighswander Theatre, for Junior Theatre's production of the holiday comedy The Best Christmas Pageant Ever (opening December 12), and then move straight on to Iowa City, with the Hancher Auditorium's presentation of Lerner & Loewe's musical classic My Fair Lady (December 12).
Afterwards, it's back to Davenport for New Ground Theatre's readings of local playwrights' one-acts (December 13) and the Tony-winning baseball drama Take Me Out (January 10), and then to Moline for Playcrafters' drama A Trip to Bountiful (January 11).
We then travel to Rock Island for the Circa '21 Dinner Playhouse's bio-musical Buddy: The Buddy Holly Story (January 18), followed by the Green Room's one-man-show Fully Committed (January 25).
Back to Iowa City we go, then, for Riverside Theatre's production of the Pulitzer Prize-winning Doubt (January 25), and subsequently return to the Quad Cities for Augustana College's musical The Fantasticks (February 8).
Neighboring Geneseo presents the Richmond Hill Barn Theatre's comedy Light Up the Sky (February 14), which leads to Davenport's The Intelligent Design of Jenny Chow by New Ground (February 14) and God's Favorite at St. Ambrose University (February 15), which leads to Rock Island's The Vagina Monologues and Festival of Short Plays at Augustana (February 21) and the Green Room's Lee Blessing piece Eleemosynary (February 22).
Finally, it's back to Iowa City for Riverside's Walking the Wire: Monologues at Riverside (February 29), then back to Illinois for Playcrafters' Anybody for Murder? and the Prenzie Players' Taming of the Shrew, and then back to Iowa for Hancher's Tony-winning musical, Dirty Rotten Scoundrels (all March 7).
Talk about a tour! Nine states in less than 90 days!
If, you know, you count crossing the river as entering a new state and all ... .
The Nutcracker
Adler Theatre
Saturday, December 8, and Sunday, December 9
Two weeks ago, I received an e-mail with the following subject heading: "News Release from Ballet Quad Cities: Domingo IS Drosselmeyer!" Hmm, I thought. last year's release announcing "Schulz IS Drosselmeyer!" must have got caught in my spam filter... 'cause I sure as hell didn't see it! But I guess I can understand Ballet Quad Cities' excitement about procuring Domingo Rubio for its annual presentation of The Nutcracker - playing at the Adler Theatre December 8 and 9 - considering that he's danced with the Joffrey Ballet and Ballet Hispanico, and even performed on-screen in Robert Altman's The Company. So I graciously wish Rubio well in portraying The Nutcracker's magician, and am certain he'll love working with the company's inspiringly talented performers as much as I did. Oh, wait - he already has worked with them, when he played the title character in BQC's recent Dracula. I saw that show, and Rubio was amazing in it, so you should definitely expect a Drosselmeyer with incredible charisma, power, and even sex appeal. Of course, last year's Drosselmeyer had all that, too, but whatever... . For more information, visit (http://www.balletquadcities.com).
-- Mike Schulz
Quad City Symphony Orchestra
Adler Theatre and Augustana College
February and March
"As close to perfection as one can get on this planet - perfectly shaped, balanced, fresh, nuanced, and full of genuine emotion." No, that's not a rave from my performance as Drosselmeyer. Sweet of you to think so. That's actually the Portland Press Herald on the conducting of Peter Rubardt, and you'll be able to see - and hear - if the praise was well-earned when Rubardt guest conducts for the Quad City Symphony Orchestra's February 2 and 3 Masterworks Series concerts, titled "Faraway Places." Among the places in question are Rautavaara's Isle of Bliss and Debussy's La Mer, and the French composer will be acknowledged again in the March 1 and 2 Masterworks Series presentations, "Legends of Love." This time, Debussy's Prelude to the Afternoon of a Faun, among other compositions, will get the sure-to-be-marvelous QCSO treatment, with the program being guest conducted by Maestro Mark Russell Smith, described by the Washington Post as possessing an "engaging legato touch." And if I ever get a band together, that's gonna be its name. Saturday evening performances of the Masterworks Series take place at the Adler Theatre, Sunday matinees are held in Augustana College's Centennial Hall, and more information on the Quad City Symphony Orchestra is available by visiting (http://www.qcsymphony.com).
Figge Art Museum
February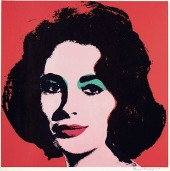 A couple of months ago, I was at my sister's house for my niece's first birthday party. It was a pretty great day up until the end, when I landed upon a family photo that showed a third-grade version of me looking mighty sharp ... in a beige leisure suit. (My sister, who is all of five months in the photo, thinks it's hysterical.) But even if you, too, have scarring memories of fashions past, the opening of the Figge Art Museum's exhibit Far Out! The 60s and 70s: Works from the Collection should make for an entertaining and enlightening retro trip. Showcasing the era-defining works of such artists as Jasper Johns, Robert Rauschenberg, Harry Bertoia, and Lee Krasner, the collection will demonstrate how war, assassinations, economic recession, environmentalism, and the surging civil rights, feminist, and gay movements all helped pave the way for major changes in the artistic landscape. And while viewing the exhibit, make sure not to miss the works of the famous-for-a-lot-longer-than-15-minutes Andy Warhol. His pieces can truly be defined as art. Or soup. I can never remember the difference. This winter, the Figge also opens the exhibits Birds of America: John James Audubon and Clear Your Mind: The Contemporary Glass Invitational, both on February 2, and more information on museum events can be found at (http://www.figgeartmuseum.org).
Englert Theatre
December through February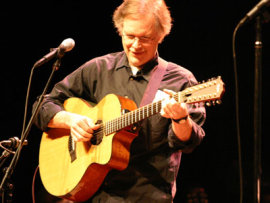 The Englert Theatre's winter lineup features a disparate group of top-tier entertainers with one common bond uniting them, and we're going to do something a little different with this calendar piece: I want you to guess how they're connected. (Besides sharing the same host venue, that is). First, you have the improvisational comedians of Chicago's Second City troupe, who will make merry at the Englert January 24 through 26. Then, on February 13, the Iowa City venue hosts the return of folk singer Leo Kottke (pictured), a famed composer/guitarist of more than 25 years. The longest-running solo play in Broadway history - Rob Becker's Defending the Caveman - will illuminate audiences on the eternally Neolithic battle of the sexes on February 15 and 16. February 22 will find the theatre rocking with the return of the hugely enjoyable faux Beatles, 1964: The Tribute. And the venue's winter wraps up with the stand-up tour of that happily eccentric comedian, and former Kid in the Hall, Kevin McDonald. So, go ahead, folks - guess what links them! What's that? You have no idea? Oh, crap ... I couldn't think of anything either, and was hoping you'd have a good punchline ... . Further information on the Englert's 2008 lineup is available at (http://www.englert.org).
Rigoletto and Vocal Valentine
Adler Theatre and Abbey Station
January and February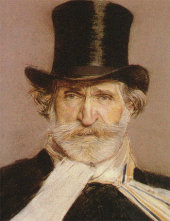 So who do we blame for the common misconception that opera is a fundamentally tragic and morose art form? Puccini? Strauss? Bugs Bunny? Personally I'm going with Bugs, as I still well up at the damned cartoon. But as a reminder of just how lighthearted an operatic evening can be, the talents of Opera Quad Cities will once again woo audiences with their annual Vocal Valentine concert, being held at Rock Island's Abbey Station on February 10. This year's presentation, which includes a fine-dining experience courtesy of the Abbey staff, is dedicated to "The Great American Songbook" - a collection of timeless works by composers George Gershwin, Irving Berlin, and Cole Porter - and is not only a great Valentine's Day gift but an environmentally friendly one; why waste gas driving from a restaurant to a concert when you can get both at the same place? Preceding this romantic offering on Opera Quad Cities' 2008 docket are the January 18 and 20 presentations of Verdi's classic Rigoletto at the Adler Theatre, yet despite the fact that the title character is a jester, I understand that these productions might be a little less lighthearted than the Vocal Valentine. For more information on Opera Quad Cities, visit (http://www.operaqc.org).
Your Favorite Band
Theo's Java Club
Friday, December 7, 6 p.m.
See those guys in the above picture - Sean Leary, Lou Hare, Tristan Tapscott, and Adam Lewis? Miserable Failures! Every last one of 'em! Ah, relax - they're supposed to be. The locally filmed comedy Your Favorite Band is Leary's movie version of his 2004 multimedia stage show, and its hero (played by Hare) is the lead singer of the once-hot rockers The Miserable Failures, whose popularity has significantly cooled in the years since their 1999 heyday. Filmed throughout the area this past summer and employing an all-local cast and crew, Your Favorite Band will make its premiere at Theo's Java Club during the District of Rock Island's December 7 Gallery Hop!, yet you can be well in-the-know even before its debut. A copy of the script is available online, and the film's Web site also lets you check out its rather intimidating cast list, which, in addition to the men in the picture, includes Jamie Em Johnson, Brian Nelson, Chris White, Jessica Nicol, Wayne Hess, Jackie Madunic, Greg Kerr, Marianna Caldwell, Don Faust, Ed "Jonesy" Jones, and my Rock 104.9 compadres Dave & Darren. Hopefully Spank the Monkey Puppet will make the premiere. Bastard owes me five bucks. For more information, visit (http://www.yourfavoritebandthefilm.com).
Riverbend Theatre Collective Holiday Cabaret
Dead Poet's Espresso
Saturday, December 15, 7 p.m.
Forging a successful career in theatre is generally less about what you know than who you know. With that in mind, Allison Collins-Elfine - the artistic director of the Riverbend Theatre Collective - is priming for success right off the bat; to steal from Dr. Seuss, "Oh, the People She Knows!" On February 15, Moline's Dead Poet's Espresso (1525 Third Avenue) will host a Holiday Cabaret fundraiser for this new area not-for-profit, which plans to dedicate itself to contemporary, intimate plays and musicals. (Riverbend Theatre Collective's debut presentation is scheduled for June.) And if Collins-Elfine can secure the caliber of talent she's recruited for the cabaret, the collective should be in great shape, as December 15's performers include Tristan Tapscott, of the current A Christmas Carol and Carousel; Bryan Tank, who played the leading roles in Quad City Music Guild's The Scarlet Pimpernel and Jeckyll & Hyde; Julian Jarrell, the title character in the Prenzie Players' Othello; and fellow Prenzies Maggie Woolley, Jill Sullivan-Bennin, and the Reader's Stephanie Burrough. Collins-Elfine describes her company's motto as "low maintenance, high art," so everyone here wishes them the best, as that's our paper's motto, too. Except, you know, with the adjectives reversed. For more information on the Riverbend Theatre Collective, visit (http://qctheatreweb.com).
Fairway for Murder
The Lodge Hotel
December 7 and 9, and January 11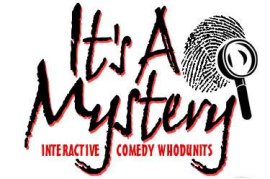 The latest comedy-whodunit by the It's a Mystery! players is titled Fairway for Murder, and I applaud writer Scott Naumann for recognizing that golf can be a pretty violent pastime. Every time I land in a sand trap or score a triple bogey I whip my PS2 controller across the room so hard... ! Taking place at Bettendorf's Lodge Hotel December 7 and 9, Fairway for Murder serves up an interactive entertainment while the Lodge's staff serves dinner and drinks, and invites you to solve the killing of a high-powered judge from within the confines of the scenic SanDillHole Golf Resort. Familiar area performers Craig Michaels, Jessica Nicol, Jamie Em Johnson, Barb Engstrom, and Naumann himself are among the suspects, and by now, have had quite a few opportunities to play comedically shifty; Fairway for Murder has already played to packed Lodge Hotel audiences several times during the fall. After December 9, in fact, do you know how many times the actors will have performed the show? Fo-o-o-our!!! Reservations are required, and can be made by calling the Lodge at (563)359-1607.