35th Annual Mississippi Valley Poetry Contest Awards Night
Butterworth Center
Saturday, May 17, 7-10 p.m
These haiku concern
The Mississippi Valley
Poetry contest.

On May seventeenth,
The Butterworth Center hosts
A gala event -

Sponsored, in part, by
The Midwest Writing Center -
Honoring authors.

Some sixteen talents
Will receive accolades for
Superior work,

While their poetry
Is recited by a group
Of scholarly types

Such as Robin Throne,
Sarah Gardner, John Turner,
And Brian Duggan.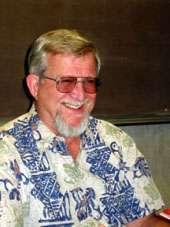 Plus, Robert Dana -
Who used to be Iowa's
Poet Laureate -

Will be appearing,
Reading selections from his
Previous writings.

Seeking more data
Concerning this Saturday's
Annual event?

Just call five-six-three-
three-two-four-one-four-one-oh
For information.
Rush
i wireless Center
Tuesday, May 20, 7:30 p.m.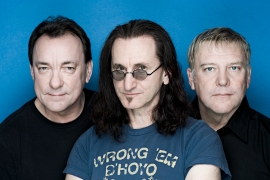 On May 20, the legendary progressive-rock band Rush brings its Snakes & Arrows Tour to the i wireless Center. After more than three decades, Geddy Lee, Alex Lifeson, and Neil Peart have sold more than 35 million records worldwide, and the group is still going strong; not only was Rush's 2007 tour its highest-grossing to date, but last year's Snakes & Arrows CD - which debuted at number three on Billboard's album chart - received a Best Rock Instrumental Performance Grammy nomination for its "Malignant Narcisissm" cut.
How well do you know the band's collective output? Let's find out. Which of the following is not an album by the Canadian rockers of Rush?
1) Rush (1974)
2) A Farewell to Kings (1977)
3) Moving Pictures (1981)
4) Grace Under Pressure (1984)
5) Presto (1989)
6) Counterparts (1993)
7) Test for Echo (1996)
8) Here (2002)
For tickets and more information, visit (http://iwirelessCenter.com).
Answer: 8) Here. But since that's an album by the Canadian rockers of Crush, don't feel too bad if you pooched that one.
Eli Jones
Rock Island Brewing Company
Friday, May 16, 10 p.m.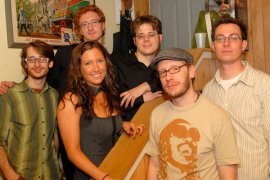 In an interview with Chicagoland's , guitarist Brendan O'Connell explained that the pop-soul band Eli Jones originated as a group effort amongst a bunch of college friends: "I convinced them that we all needed to move to Chicago, get low-paying jobs, start a band, and make it work." That's kinda how our publisher Todd started the Reader, too, if you substitute "Chicago" with "the Quad Cities" and "band" with "independent newspaper."(Don't bother substituting "low-paying" with anything.)
Playing the Rock Island Brewing Company on May 16, Eli Jones is a funk-minded octet performing on guitar, bass, trombone, percussion, and baritone and tenor sax, and with chanteuse Stefanie Berecz providing sultry vocals, the group has enthralled audiences and critics with its blend of gritty R&B and and soaring soul ballads; The Daily Iowan raved about this "troupe of groove-packed guitar and powerhouse horns that will undeniably energize any venue," and the online Zeitgeist wrote that "Berecz has an absolutely amazing voice - the kind of instrument that Joss Stone thinks she has in between bouts of oversinging."
Tracks from Eli Jones' debut CD, 2007's Make It Right, can be heard at (http://www.myspace.com/elisoul), and if, at Friday's concert, you see someone sitting in the corner, taking notes, and quietly weeping, be sure to tell Joss that you're still a fan of her work.
More information on the evening, which will begin with a set by August Zimbal, is available by visiting (http://www.elisoul.com) and (http://www.ribco.com).
Still Souled Out
LP Studios
Friday, May 16, 7 p.m.
Jim Hendricks
First Covenant Church of Moline
Sunday, May 18, 6 p.m.
Two disparate - though equally nonsecular - weekend concerts will find performers extolling the miraculous through music ... and at least one of them appears to have been the recipient of an actual miracle.
Davenport's LP Studios will, on May 16, host some of the Midwest's most exciting faith-based musicians in the Still Souled Out concert, the Quad Cities' second gathering of "holy hip-hop" artists that includes Testifyi (pictured on the right), Doors Open, C.O.G., the Trinity Brothers, the Divine Connections, and Re-Dafyned & Young Hero.
And on May 18, the First Covenant Church of Moline presents traditional-gospel and contemporary-Christian-music pianist Jim Hendricks (pictured below), a Chicago State University professor who has accompanied the likes of Louie Bellson, Tito Puente, and Della Resse.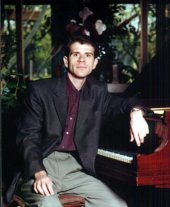 Even more incredible than his credits, though, is the fact that Hendricks once suffered damage to his forearm, hip, tail bone, and both knees after being hit head-on by a semi truck; a mere five weeks later, Hendricks performed a full concert, and has subsequently performed over 1,000 more at churches across the country.
Tell you what: If I survive a head-on collision with a semi, I'll absolutely celebrate through a nationwide piano tour, too. Though my audiences would no doubt be upset once they realized I don't play.
For more information on the Still Souled Out concert, call LP Studios at (563) 322-0107; for more on Jim Hendricks' concert, call the First Covenant Church at (309) 764-7526.
St. Ambrose University Wine Festival
McMullen Hall Lawn
Saturday, May 17, 3-6 p.m.
This Saturday, funds for student scholarships will be raised through the annual St. Ambrose University Wine Festival, an afternoon celebration of the grape that will likely be hell on oenophobes (yeah, it's a word ... ), but heaven for the rest of us.
Taking place on the lawn of McMullen Hall, this palate-pleasing party will feature a silent auction, gourmet samplings from area restaurants, dancing to the music of the Quad City Brass Quintet, and an assortment of - deep breath, people - more than 140 wines from the United States, Europe, and Australia, selected by local wine expert Dimitri Papageorgiou.
Over the past six years, proceeds from SAU's festival have totaled nearly $250,000, and while you're enjoying the many fine offerings at May 17's fundraiser, be sure to raise a glass to the city of Davenport for allowing this sort of outdoor consumption in the first place. After all, we could reside in St. Louis, where it's illegal to sit on a street curb and drink beer from a bucket. Or Fairbanks, Alaska, where it's illegal to feed alcohol to a moose. You have no idea how happy my moose is to be out of that damned state ... .
Tickets to the St. Ambrose University Wine Festival are $45, and more information is available by calling (563) 333-6283 or visiting (http://www.sau.edu/winefest).