Woodstock on the Rock
Martini's on the Rock
Sunday, May 25, noon-10 p.m.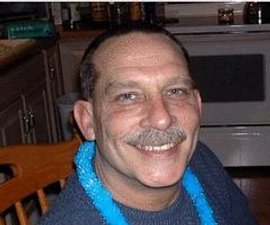 In times of crisis, it helps to have friends. And as you'll see during May 25's Woodstock on the Rock benefit event, Mick Verschorre (pictured) has a bunch.
Diagnosed with cancer earlier this year, the 52-year-old Rock Island resident has been unable to work since undergoing chemotherapy, and his pals have subsequently arranged a fundraiser at the city's Martini's on the Rock, one featuring a spaghetti dinner, 50/50 drawing, silent auction, and raffle - with some lucky winner entitled to a week's use of a Florida condominium.
But musical entertainment also seemed in order, and it just so happens that Verschorre knows a musician or two. Or 20. Performing at Sunday's "Friends of Mick" benefit are familiar area performers These Old Guys (noon), Hardball (1 p.m.), Phyllis & the Sharks (2:30 p.m.), The Avery Brothers (4 p.m.), Ellis Kell & John O'Meara (5:30 p.m.), Sleepin' on the Couch (6:30 p.m.), Down 4 Whatever (8 p.m.), and the Gray Wolf Band (9 p.m.), all of whom are donating their time and talents to help Verschorre's family with mounting medical expenses.
It sounds like great fun in support of a great cause, and that condo raffle prize could not come at a better time, since (as of this writing) it's mid-May and most of us are still wearing coats to work. Any chance the winner might be willing to take all of us to Florida?
For more information on Woodstock on the Rock, call (309) 912-1992 or (715) 577-1212.
Niel M. Johnson
Midwest Writing Center
Saturday, May 24, 1:30-3:30 p.m.
On May 24, the Midwest Writing Center hosts a book-signing with historian Niel M. Johnson, author of the biography Power, Money, & Women: Words to the Wise from Harry S. Truman. An Augustana College graduate who earned a Ph.D. from the University of Iowa in 1971, Johnson spent years working at the Harry S. Truman Library in Independence, Missouri, and is so well-acquainted with the quotes and cadences of our 33rd president that he frequently performs as the man, which he will do at a special 2 p.m. presentation during the writing center's signing event. (He also looks quite a bit like Truman - see photo.)
We all know Truman's famous dictum "The buck stops here." (Uh ... you did know that one, right?) But how many of the former commander-in-chief's other quotations do you know? Which of the following witticisms is not commonly attributed to Harry S. Truman?
1) "A bureaucrat is a Democrat who holds some office that a Republican wants."
2) "Always be sincere, even if you don't mean it."
3) "If you can't convince them, confuse them."
4) "If you want a friend in Washington, get a dog."
5) "My choice early in life was either to be a piano player in a whorehouse or a politician. And to tell the truth, there's hardly any difference."
6) "My father was not a failure. After all, he was the father of a president of the United States."
7) "Never kick a fresh turd on a hot day."
8) "The best audience is intelligent, well-educated, and a little drunk."
9) "The 'C' students run the world."
10) "The White House is the finest prison in the world."
More information on Johnson's visit is available at (http://midwestwritingcenter.org).
Answer: 8. That quote is attributed to Truman's vice president, Alben W. Barkley. Man, that must've been one funny-ass White House, huh?
Daniel O'Donnell
i wireless Center
Saturday, May 24, 7 p.m.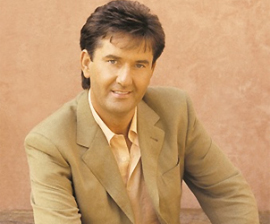 If you visit the "About Daniel" section of Irish crooner Daniel O'Donnell's Web site, you'll find this passage: "They say that when you're doing a job that you love, you never work a day in your life. Well, that is certainly the case with me. I have never worked since I became an entertainer."
For a total slacker, he's done all right for himself.
Performing at the i wireless Center on May 24, O'Donnell is an international sensation who has produced and recorded some three dozen albums - 20 of which have placed on the United Kingdom's top-40 charts - that have sold more than 10 million copies worldwide. Blending traditional Irish compositions with country stylings, the artist has been an enormous success in Europe (he received the Irish Post's Lifetime Achievement Award in 2004), but is certainly no stranger to the States, having starred in seven American concert specials for PBS, and debuting 18 of his albums on Billboard's World Music Top 40 chart.
More on the entertainer is available by visiting (http://www.danielodonnell.org), and checking over the artist's biographical information here, I'm a little astonished at just how much we have in common: Color of eyes, bluish-green; favorite foods, Chinese dishes; favorite pastime, playing cards; worst asset, "my growing love handles" ... wow, it's like we were separated at birth!
Oh, wait: pet peeves, "smoking followed by gossip." Never mind.
For tickets to Daniel O'Donnell's Moline concert, visit (http://iwirelessCenter.com).
David Nickerson
Penguin's Comedy Club
Thursday, May 22, through Saturday, May 24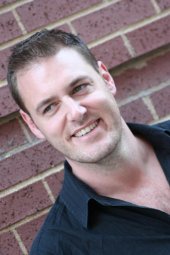 Comedian David Nickerson, who performs at Penguin's Comedy Club May 22 through 24, lists as inspirations Lenny Bruce, Richard Pryor, Eddie Murphy, and Sam Kinison. Based on the Phoenix-based comic's blog at (http://www.myspace.com/davidnickersoncomedian), though, those envelope-pushers seem positively tame in comparison.
A former advertising consultant for Fox Sports, Nickerson has opened for Dave Attell's Insomniac Tour and performed at 2005's Montreal Comedy Festival, and has a spot in Caesar Palace's Las Vegas Comedy Festival reserved for the fall. Yet if you'd like a sense of the man's comedic style, you need venture no further than his MySpace page, where Nickerson offers vehement - and, even for the Reader, unprintable - rants on pro-choice advocates, gold diggers, drunken 21-year-olds, Chuck Norris, Mark Cuban, on-stage flatulence, comedians who shout "Give it up for the troops!", and his handling of a female heckler during a recent set. (Hint: it involves, um, slapping.)
Amazingly, though, none of Nickerson's tirades are quite as shocking as the info he's conveniently leaving off his MySpace page - that he once developed a successful line of greeting cards for Blue Mountain.com. I've just been to the company's Web site ... . I wonder if Nickerson designed the cards with the dandelions or the ones with the puppies kissing ... .
Nickerson performs at Penguin's alongside opener Danny Browning, and more information is available by visiting (http://www.penguinscomedyclub.com).
Quad Cities Criterium
The District of Rock Island
Monday, May 26, 8:25 a.m.-5:30 p.m.
May 26 is Memorial Day, and I know you're all excited about being able to wear white pants again. But save some of that excitement for the District of Rock Island's Quad Cities Criterium, in which cyclists from all parts of the United States gather for competitive men's and women's races in novice and professional categories. This free, day-long event also features an instructional biking rodeo, food vendors, and Big Wheel, bike, and trike races for ages two to 10, and sees up to 10,000 spectators annually.
That's quite a number. How many other Quad Cities Criterium numbers are you familiar with? Based on information from the event's Web site and press release, what's the appropriate number for each of the following?
1) Estimated number of cyclists participating
2) Estimated top speeds for cyclists, in miles per hour
3) Number of years the Quad Cities Criterium has been presented
4) Number of Criterium bicycle races being held this year
5) Number of kids' races being held this year
6) Number of total dollars in prize money
7) Number of laps for competitors in the Men's Pro event
8) Number of laps for junior competitors, ages 15-18
9) Number of laps for junior competitors, ages 10-14
10) Number of funnel cakes Mike generally eats at these things
A) 3
B) 5
C) 8
D) 13
E) 14
F) 35
G) 42
H) 50
I) 600
J) 19,000
For more information, visit (http://www.quadcitiescriterium.com).
Answers: 1 - I; 2 - F; 3 - G; 4 - D; 5 - C; 6 - J; 7 - H; 8 - E; 9 - B; 10 - A. The information on that last one actually isn't available online or in a press release, and guesses B through J are acceptable substitutes.