Sheryl Crow
i wireless Center
Tuesday, June 3, 7:30 p.m.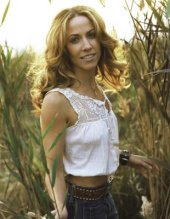 Dear Sheryl:
I'm leaving Las Vegas, and all I wanna do is be strong enough so I can't cry anymore. What can I do for you? If it makes you happy I'd run, baby, run, but it's hard to make a stand when everyday is a winding road.
You say a change would do you good (Mississippi?) and tomorrow never dies, but c'mon, c'mon, that's the perfect lie, superstar. Sweet child o' mine, why aren't we building bridges at home? There goes the neighborhood! It's so easy to picture the light in your eyes, when you soak up the sun and shine over Babylon ... . You're an original, but where has all the love gone?
Yet now that you're gone, real gone, and out of our heads, I know - although I don't wanna know - that good is good, love is free, and the first cut is the deepest. So live it up; I'll get over you, and I'm feeling anything but down. Remember I'm always on your side, I'll not fade away, and you'll always be my favorite mistake.
Love,
Steve McQueen
Chances are good that when Sheryl Crow performs at the i wireless Center on June 3, she'll sing at least a few of the 40 aforementioned titles. To find out for sure, reserve tickets through (http://iwirelessCenter.com).
When Gold Blossoms and The Golden Gala
Figge Art Museum
Saturday, May 31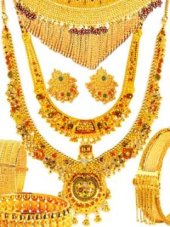 On May 31, the Figge Art Museum hosts the fundraising event The Golden Gala, and among a plethora of auction items and raffle prizes - including numerous artworks, free Lasik eye surgery, and a Hawaii vacation - one lucky guest will be going home with 50 bottles of fine wine.
I know I have a birthday coming up, but if you do happen to win them, feel free to keep half the bottles for yourself. I'm not greedy.
The Golden Gala will also feature dinner, dancing, and authentic décor, as it's being held in conjunction with the May 31 opening of the Figge's new exhibit, When Gold Blossoms: Indian Jewelry from the Susan L. Beningson Collection. On display through August 24, the exhibition showcases 150 pieces of south-Indian jewelry from the 17th through 19th centuries, and explores not only their beauty but their rich and varied histories. With accompanying photographs providing understanding into the ways in which the jewelry was worn and used, When Gold Blossoms celebrates the significance of Indian ornamentation through spectacular rings, anklets, earrings, pendants, crowns, combs, and even the gold throne of a deity.
And I know my birthday's a real milestone and all, but seriously, any one of those trinkets will be fine. Don't break the bank on my account.
For more information on both The Golden Gala and When Gold Blossoms, visit (http://www.figgeartmuseum.org).
Empty Nest
Circa '21 Dinner Playhouse
Wednesday, May 28, through Saturday, July 19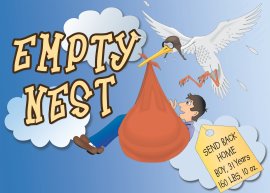 Right after graduating from college and moving out of my apartment, I did what anyone with brand-new degrees in English and theatre would do: I moved back in with my parents for a couple of years. (Note to Augustana: This is a dig at myself, not the school.) So I'm expecting a shudder of recognition from the Circa '21 Dinner Playhouse's new offering Empty Nest, which finds a middle-aged couple faced with every parent's nightmare: grown-up kids who just won't leave.
Originally produced on Broadway in 1984 under the title Alone Together, playwright Lawrence Roman's comedy finds three adult brothers returning to Mom and Dad after the real world slaps them around a bit, and Mom and Dad looking for any means to get rid of them; audiences, meanwhile, should be delighted to have the boys stick around, as the siblings are being played by three of our area's most gifted actors: Adam Lewis, Eddie Staver III, and Tristan Tapscott.
I'm guessing that my own parents will probably have a ball at the production, as they love Circa '21 but don't generally love musicals. (Note to Circa: This is a dig at them, not you.) But since Empty Nest is about people wanting to get their three kids out of the house, I think I speak for my two siblings when I say: Don't enjoy it too much, Mom and Dad, or we're gonna have some major issues.
For tickets and more information, visit (http://www.circa21.com).
john & jen
The Green Room
Friday, May 30, through Sunday, June 1
The accompanying photo is of Ryan Westwood and Sarah Ulloa, who are in the cast of The Green Room's new musical, john & jen.
Whoops - sorry about the typo. What I meant to write was " ... who are the cast of The Green Room's new musical, john & jen." (And no, those lowercase letters aren't typos.)
Written by Tom Greenwald and Andrew Lippa, the two-actor show - first staged off-Broadway in 1995 - casts Ulloa and Westwood as sister and brother and mother and son, but it's all a lot less Chinatown than that probably sounds. The production actually covers some 40 years in a family's history: The first act, set in the 1950s, details the relationship between temperamentally opposite siblings; the second, set in the 1990s, finds the sister struggling to raise a son on her own.
Needless to say, the piece is designed to give its stars quite the vocal and performance workout, but the Green Room has certainly secured the necessary talent for the job: Westwood was excellent in St. Ambrose University's All My Sons and Charlotte's Web, Ulloa was stellar in Quad City Music Guild's Beehive and SAU's The Threepenny Opera, and both were recently exceptional in the school's Pippin ... where they played stepmother and stepson. Coming next for the pair: a musical adaptation of Oedipus Rex! (Please, God, let me be kidding.)
More on The Green Room's john & jen is available by visiting (http://www.thegreenroomtheatre.com).
B.B. King
Adler Theatre
Saturday, May 31, 8 p.m.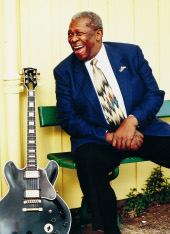 Blues legend and 14-time Grammy Award winner B.B. King will play Davenport's Adler Theatre on May 31, and I thought about devoting this space to a chronology of his many musical accomplishments and professional accolades. Unfortunately, there would only be enough room to get us to around 1960 or so.
Instead, let's see how well you know the artist through some B.B. King Trivia:
1) What was B.B. King's birth name?
A. Riley B. King
B. Robert Kingston
C. Billy Bob Kings
2) Which Beatles song mentions B.B. King?
A. "Dig It"
B. "Honey Pie"
C. "Dizzy Miss Lizzy"
3) In 1969, B.B. King had a hit with which Roy Hawkins song?
A. "Got the Blues"
B. "Ain't Nobody's Business"
C. "The Thrill Is Gone"
4) Which famous guitarist teamed up with B.B. King for the album Riding with the King?
A. Jimmy Page
B. Eric Clapton
C. Jonny Lang
5) On which soap opera did B.B. King once appear?
A. All My Children
B. One Life to Live
C. The Young & the Restless
For information on the artist's Davenport concert, visit (http://www.adlertheatre.com).
Answers: 1 - A; 2 - A; 3 - C; 4 - B; 5 - C. And yes, I got these questions and answers from (http://www.funtrivia.com). But as the great B.B. King himself is quoted as saying, "I don't think anybody steals anything; all of us borrow." So my guilt is assuaged.