"Scared?"
Sound & Vision Art Gallery
Sunday, October 26, 5-10 p.m.
"Hey, Jeff, I wanted to pitch a What's Happenin' idea at you."
"Okay, Mike."
"It's an event at the Sound & Vision Art Gallery on October 26, it's called 'Scared?', and it's a Halloween-themed art celebration featuring a collaborative art show and live music."
"Sounds good. Who's playing?"
"Well, there'll be the Davenport folk group Quiet Bears, Moline's folk-rock outfit Centaur Noir, a special DJ set of cutting-edge music with Id Pyramid, and a performance by the Brooklyn-based singer/songwriter Paleo, who recently completed his 'Song Diary' project, writing and recording 365 songs in 365 days. You interviewed him last year."
"I remember. Who's participating in the art show?"
"More than a dozen local artists, including Anne Brown, Jon Burns, Nichole Clow, Jesse Codling, Billy Harris, Heidi Hernandez, Dennis Hockaday, Seth Knappen, Kelly Lao, Vicky Reich, Jeff Tady, and Jamie Warren, and I've got a cool photo of the Hockaday piece Biter the Sequel to run with the article."
"Works for me."
"And here's the best part! The press release says that the event is being called 'Scared?' because it finds the artists exploring themes of 'death, doom, and decay.' So I've already got my punchline! 'Just like the Reader's office fridge!' Ha ha ha! Isn't that great?!"
"Mike, you made a What's Happenin' joke about the office fridge two weeks ago. Why don't you just do a Jeff-and-Mike piece instead?"
"I thought you hated those."
"I do. But I hate your office-fridge jokes even more."
"Scared?" takes place at Moline's Sound & Vision Art Gallery (1316 Fourth Avenue) on October 26 from 5 to 10 p.m., and more details can be found at MySpace.com/soundandvisionproductions.
Norm MacDonald
Penguin's Comedy Club
Thursday, October 23, 8 p.m.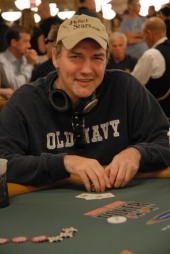 On October 23, former Saturday Night Live star Norm MacDonald takes the stage at Penguin's Comedy Club for a special one-night engagement, and I might as well just say it: I'm a big fan. I dug his three seasons hosting "Weekend Update," I enjoyed his (too-)underrated sitcom Norm, I've cracked up during his stand-up and his talk-show visits ... hell, I even thought his voice-overs in those Hardee's commercials were pretty funny. (I assume he wasn't wearing the costume... .)
But while MacDonald has hardly vanished from the pop-culture landscape - appearing in such movies as 30 Days of Night and such TV series as My Name Is Earl - I had, in all honesty, just about forgotten how much I liked him ... and then I caught his truly subversive set on this summer's Comedy Central Roast of Bob Saget.
"Bob has a beautiful face," he says early in the routine. "Like a flower. Cauliflower." And astonishingly, from that point on, MacDonald's jokes just get cleaner. Genius. (And totally worth checking out on YouTube.)
Considering that MacDonald's Penguin's set is being advertised with an "R" rating, you can likely expect far raunchier material on Thursday, and more information on the night is available at PenguinsComedyClub.com.
Manding Jata
Adler Theatre
Saturday, October 25, 7 p.m.
Describing the music and dance ensemble Manding Jata, the Barbados Advocate called the performers "scintillating" and "hypnotic," and added that "Manding Jata defies the laws of gravity." I assumed this was merely journalistic hyperbole, and then I took a gander at the accompanying press photo. Damn.
Of course, these talents probably aren't news to your kids, as hundreds of students have already enjoyed Manding Jata performances during the group's tenure as a Quad City Arts Visiting Artist. Since their area arrival on October 13, the troupe's members (hailing from Mali, The Gambia, Burkina Faso, and the Ivory Coast) have presented three daily educational outreach programs on the performing-arts and oral traditions of west Africa, and on October 25, Manding Jata will entrance Adler Theatre audiences with an unforgettable celebration of music, song, dance, and thunderous drumming.
The evening promises to be an exhilarating introduction to the music of the Mali Empire, but a little advance knowledge never hurts, so try your hand at defining the five Manding Jata instruments listed below.
1) The balafon
2) The dundunba
3) The kora
4) The ngoni
5) The nyri nyro
A) A lute
B) A 21-stringed harp-lute
C) A drum
D) A bullroarer
E) A xylophone
Admission to the Adler Theatre concert is $12 for adults and $8 for students - with students who've already seen the group at their school admitted free with a paying adult - and more information on Manding Jata and the Visiting Artist series is available at QuadCityArts.com.
Answers: 1 - E, 2 - C, 3 - B, 4 - A, 5 - D. Wondering what a bullroarer is? Me, too. Ask your kids and get back to me.
Deadstock
Col Ballroom
Friday, October 24, 6-11 p.m.
Art is dead.
I'm totally serious. I just got this press release from Jodean Rousey Murdock, the program director at MidCoast Fine Arts, and right at the top it says, "MidCoast Fine Arts Declares Art Is Dead."
I know! I was in shock, too!
The press release continues: "MidCoast executive director Dean Schroeder explained that the organization was just as shocked as everyone else, but felt they had to assume the worst when the victim would not return phone calls or answer the door. Area authorities are continuing their investigation and remain hopeful that the Arts will turn up unharmed in the next few weeks."
And it continues further: "In a desperate effort to raise funds and awareness for the return of the Arts to the Quad Cities ... they are begging the citizens of the area to help support these efforts by attending Deadstock."
MidCoast's press release goes on to say that this Deadstock event will be held at Davenport's Col Ballroom on October 24, and hopes to raise funds for the Arts through a cash bar, a Deadstock memorabilia concession, the Deceased Artists & Musicians Costume Contest, the "Silent as a Tomb" auction - featuring the works of three dozen area artists - and a bunch of area talents: emcee Kirk Marske of KUUL-FM; local bands TABS, The Parish Festival, and Ragaman; and the Augustana College UNYK Dance Troupe, performing to Michael Jackson's "Thriller."
It sounds like a sensational evening of entertainment in service of a great cause. But I really hope that Dean and Jodean aren't just yanking our chains with that "Art Is Dead" claim, and using humor as a means of imparting event information. I hate when people do that.
Deadstock tickets are $15 in advance and $20 at the door, and more information is available at BucktownArts.com.
Smooth Jazz Fall Festival
The Redstone Room
Friday, October 24 and Saturday, October 25
This weekend brings the Smooth Jazz Fall Festival to Davenport's Redstone Room, and it's always a pleasure to write about the annual autumnal event, as (a) "Smooth Jazz" was my nickname in high school, and (b) the event's sponsors at Great Sound Promotions continue to book artists well worth writing about.
Now in its fifth year, this local celebration of contemporary jazz kicks off on October 24 with a performance by guitarist Nils (pronounced "Neals"). A native German, current Californian, and author of the popular instructional manual How to Make Your Guitar Talk, he served as a session guitarist for the Temptations and George Benson, composed music for TV's Weeds, and found two of his 2005 singles - "Pacific Coast Highway" and "Summer Nights" - hitting number one on the Smooth Jazz charts.
And on October 25, the festival offers an evening with The Sax Pack (pictured), a three-man ensemble composed of noted saxophone players Jeff Kashiwa, Kim Waters, and Steve Cole. With more than a dozen number-one hits between them, the trio's concerts feature a blend of classic funk, R&B, and jazz that music critic Francoise Morisette called "such a potent mixture you want to bottle it," and that led reviewer Lisa Elder to rave, "The harmonies between the sax sounds were jaw-dropping."
Tickets are $38.50 to $43.50 for the Nils performance, $48.50 to $53.50 for the Sax Pack's set, or $78 for entry to both, and further information on the Smooth Jazz Fall Festival can be found at SmoothJazzSeries.com.
(Oh, and I was just kidding about "Smooth Jazz" being my high-school nickname. I apologize to the two or three of you who might've believed me.)