Toubab Krewe
The Redstone Room
Friday, September 21, 9 p.m.
For those who'd like to experience some authentic West African music and don't want the hassle of dealing with travel agents and a really long plane flight, consider this option: a trek to Asheville, North Carolina, and a performance by the city's Toubab Krewe.
Or better yet, just hit Davenport's Redstone Room on September 21, when the musicians bring their unique blend of Southern and Malian sounds to us.
Formed in 2005, Toubab Krewe developed its style through numerous extended trips to Mali, Guinea, and the Ivory Coast, and in addition to electric guitars and bass, the musicians perform on such instruments as the kamelengoni (a 12-string harp-lute) and the soku (a Malian horsehair fiddle).
Ever since its hit performance at 2005's Bonnaroo Festival, Toubab Krewe has been amassing fans for its genre-busting ways; the group has been praised by Afropop.com for setting "a new standard for fusions of rock 'n' roll and West African music," and on Vermont's Seven Days (http://www.sevendaysvt.com), Casey Rea wrote that "Toubab Krewe's take on African music is about as good as it gets without buying a plane ticket."
Which is kinda what I wrote in my opening sentence, except my sentence is much clunkier.
Further information on the group is available by visiting (http://www.toubabkrewe.com).
Toys: The Inside Story
Family Museum
Saturday, September 22, through Sunday, January 13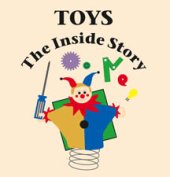 Whenever I'm in a toy department these days, I invariably run across some new game or children's diversion so insanely cool-looking that I'm forced to whine, "Where the hell was this when I was a kid?!"
On September 22, Bettendorf's Family Museum opens the new interactive exhibit Toys: The Inside Story, running through January 13.
Where the hell was this when I was a kid?!
Curious tykes should have a ball with 12 hands-on stations that illustrate the mechanics behind their favorite playthings; they can create their own toy-like combinations of pulleys, gears, and circuits, see what it takes to make Elmo dance, and discover exactly how Jack gets out of that box. Yet according to the museum's press release, the exhibit is great fun for bigger kids, too, especially "if your parents never let you break open your Etch a Sketch to find out how it works."
Of course, everybody already knows how an Etch A Sketch works: You turn the knobs, and the two little men inside run around really fast and drop sand out of teeny-tiny buckets.
September 22 also brings with it the opening of the Family Museum's Discover What Art Is - a traveling exhibit of more than 50 artworks created by children around the globe - and more information on the venue's upcoming events can be found at (http://www.familymuseum.org).
56 Hope Road
Rock Island Brewing Company
Thursday, September 20, 10 p.m.
Bob Marley is quoted as saying, "Herb is the healing of a nation; alcohol is the destruction." But for God's sake, don't let that news slip to the folks at the Rock Island Brewing Company, who have been happily selling drinks to fans of the acoustic funk band 56 Hope Road for years now. (The group, who will perform RIBCO on September 20, takes its name from the address of Marley's former Jamaican home, and the current Bob Marley Museum.)
With a style they proudly advertise as reminiscent of the Grateful Dead, Paul Simon, and G. Love & Special Sauce, 56 Hope Road has opened for such diverse artists as Umphrey's McGee, Tea Leaf Green, the Dave Matthews Band, and Phish's Page McConnell. They've also released three full-length albums on their independent label, Albino Deer Records, and have impressed critics in the process. Relix magazine's Holly Isbister wrote that the band's Once in Our Lives "cements 56 Hope Road as an upcoming talent," and Kyndmusic.com's Dave Terpeny raved that, with its CD Drop It All, "56 Hope Road creates an acoustic funk explosion that is sure to leave you breathless, flushed, and begging for more."
I could probably come up with a witty retort to that quote, but I'd need booze to do it. Damn you, Marley!
For more information on the group, visit its Web site at (http://www.56hoperd.com).
Almost Heaven: Songs of John Denver
Circa '21 Dinner Playhouse
Wednesday, September 19, through Saturday, November 3
Not to brag or anything, but isn't that a great picture of me?
Yeah, that was taken one summer in Colorado. I had just started guitar lessons, and ... .
You're not buying this, are you?
Fine, that's actually a picture of John Denver, but during my employment at the Circa '21 Dinner Playhouse, scores of guests remarked on my resemblance to the man. I can only imagine the comments I'd receive were I still there, now that the theatre is debuting Almost Heaven: Songs of John Denver.
In this new show that Daily Variety says "pays excellent tribute to an artist who remains great at making people feel good," six performers deliver their own spins on 29 Denver hits - including "Take Me Home, Country Roads," "Thank God I'm a Country Boy," and "Rocky Mountain High" - and the ensemble features Adam Clough and Kimberly Furness, who recently played (and played well) Curley and Ado Annie in the theatre's Oklahoma!; Linda Kernan, sensational in the Timber Lake Playhouse's Smokey Joe's Cafe; and my former college roommate Brad Hauskins, who stole the A-minus I rightfully deserved in our Modern Drama class, and is now stealing my association with John Denver. The man is pathological.
Almost Heaven runs September 19 through November 3, and tickets are available by calling (309) 786-7733 extension 2.
The Big Read: To Kill a Mockingbird
Tuesday, September 25, through Wednesday, October 31
If you haven't yet read To Kill a Mockingbird, please do so and then resume reading this piece. Wow. Hardly lost any of you there.
Good - now you're all set for the month of events sponsored by the National Endowment for the Arts' "The Big Read" program, in which the Davenport Public Library and Quad City Arts celebrate Harper Lee's literary classic through discussions and screenings of related films.
The program begins on September 25, when the Bi-State Book Club hosts an analysis of the work at the Moline Public Library, and concludes on October 31, when the portrayal of African Americans in books and movies is discussed at the Fairmount Street Library. Mary Badham - the Oscar-nominated Scout from 1962's Mockingbird adaptation starring Gregory Peck (pictured, with Brock Peters) - will speak after the Adler Theatre's showing of the film on October 19, while Harper Lee herself is a character in the Fairmount's screenings of Infamous (October 16) and Capote (October 23).
And on October 11, St. Ambrose University hosts a discussion of Tom Robinson v. Mayella Ewell, after which students will re-enact the case in a mock trial ... just like the one with Judge Reinhold. (Arrested Development. The gift that keeps on giving.)
For more information on "The Big Read"-related events, call the Davenport Public Library's Angela Campbell at (563) 888-3371, or Quad City Arts' Ryan Collins at (309) 793-1213.