Spring Events
Adler Theatre
March through May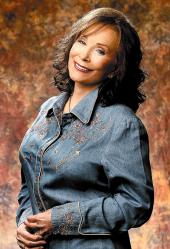 When you peruse these next few pages, you may notice the name of one particular venue popping up with almost eyebrow-raising frequency. But we swear we're not on the Adler Theatre's payroll - they just happen to have booked their spring with big-ticket events that run the entertainment spectrum from dance (see page 34) to theatre (see page 7) to comedy (see below). And music. Lots and lots of music.
Between March and May, and in addition to Quad City Arts' Visiting Artist David Sánchez (see page 23), visitors to the Davenport venue will be treated to those power-ballad sensations REO Speedwagon (March 13); the Quad City Symphony Orchestra's season-ending "Masterworks Series" concert, Glorious Voices (April 5); the groundbreaking classical pop of The Fresh Aire: Music of Mannheim Steamroller (April 6); and the reigning King of the Blues, B.B. King (May 31).
And, on April 11, the Adler proudly presents an evening with the legendary Loretta Lynn. Certainly you know of Lynn's claims to fame: her dozens of awards and chart-topping singles, her induction into the Country Music Hall of Fame, Coal Miner's Daughter ... . But how well do you know her sound bites? According to (http://www.brainyquote.com), which statement has not been attributed to Loretta Lynn?
A) "A women's two cents is worth two cents in the music business."
B) "Being on stage is the best part of my career."
C) "I didn't know how babies were made until I was pregnant with my fourth child."
D) "Music is the strongest form of magic."
E) "My attitude toward men who mess around is simple: If you find 'em, kill 'em.
For more information on the Adler's spring line-up, visit (http://www.adlertheatre.com).
Answer: D. That one is actually a Marilyn Manson quote. Who knew, huh?
Spring Events
Englert Theatre
March through May
Like the Adler, Iowa City's Englert Theatre will play host to an impressive lineup of entertainments this spring, among them Canada's alternative rockers the Cowboy Junkies (March 28); singer-storyteller Alejandro Escovedo (April 3); comedian and Bob & Tom Show regular Drew Hasting (April 11); children's-song artist Justin Roberts (April 13); Chicago's power-pop ensemble OK Go (April 22); celebrated blues musician Bo Ramsey (April 26); and two-time Grammy-winner Steve Earle (May 3).
Yet the venue's coup de grâce may well be its May 5 and 6 fundraising concerts featuring singer/songwriter Randy Newman, recipient of an Academy Award, two Emmy Awards, four Grammy Awards, and the prestigious Governor's Award from the Recording Academy. Among these other notable feats, which did Newman not accomplish?
A) Released his first single in 1961, when he was 18.
B) Performed on the second episode of Saturday Night Live in 1975.
C) Adapted Goethe's Faust into a 1995 concept musical titled Randy Newman's Faust.
D) Became the first person Oscar-nominated in three categories, for his work in three different 1998 films.
E) Was inducted into the Songwriters Hall of Fame in 2002.
F) Wrote the main-title theme for the 2002 debut of the television series Monk.
G) Performed the song "Political Science" on a 2006 episode of The Colbert Report.
H) Scored his first platinum record in 2007.
More on the Englert's spring schedule is available at (http://www.englert.org).
Answer: Trick question. Newman accomplished 'em all. The man's kinda cool.
Seth Meyers and Darrell Hammond
Augustana College and Adler Theatre
Saturday, March 29, and Friday, April 18
Live! From New York! It's Saturday Ni-i-i-i-i-ight ... Live cast members!
Yeah, it doesn't have quite the same rhythm. But still, two of the comedy series' most familiar actors are making eagerly anticipated Quad Cities appearances this spring. On April 18, Gilda's Club of the Quad Cities and the Adler Theatre present an evening with Darrell Hammond, who, in his 13th year with SNL, holds the record for the longest consecutive tenure on the program, as well as the record for the most impressions performed by a series regular.
Meanwhile, on March 29, Hammond's weekly co-star Seth Meyers - currently in his seventh year with the show - performs at Augustana College's Centennial Hall; Meyers is serving his second season as SNL's co-head writer, and is certainly no stranger to impressions himself.
For the following list of famous names, which Saturday Night Live cast member impersonates them: Hammond or Meyers?
A) President George W. Bush
B) Vice-President Dick Cheney
C) Presidential candidate John Kerry
D) British royal Prince Charles
E) Talk-show host Jay Leno
F) News anchor Dan Rather
G) News anchor Stone Phillips
H) Actor Michael Caine
I) Actor Sean Connery
J) Actor Sean Penn
K) Reader publisher Todd McGreevy
Tickets to Darrell Hammond's Adler Theatre concert are available by calling (563) 326-8555; for tickets to Seth Meyers' Centennial Hall show, call (309) 794-7306.
Answers: Hammond - A, B, E, F, I. Meyers - C, D, G, H, J. To my knowledge, neither has impersonated McGreevy. But I'd be happy to give them tips.
Spring Events
i wireless Center
March through May
In addition to a dozen Quad City Flames and Steamwheeler games, the March through May calendar for Moline's i wireless Center features a disparate series of headliners and special events that, in all likelihood, don't involve the waving of big foam fingers: post-grunge musicians Three Days Grace (March 27); comedian Larry the Cable Guy (April 3); equine wonders The Royal Lipizzaner Stallions (April 12); acrobatic marvels Cirque du Soleil with Saltimbanco (April 15-18); humans enacting animated characters in Go, Diego, Go Live!: The Great Jaguar Rescue (April 29-30); rock icons Rush (May 20), and Irish crooner Daniel O'Donnell (May 24).
Match the i wireless presentation with the most fitting description:
1) Daniel O'Donnell
2) The Great Jaguar Rescue
3) Rush
4) Saltimbanco
5) Three Days Grace
6) The Lipizzaner Stallions
7) Larry the Cable Guy
A) Performs the songs "Closer to the Heart," "Fly by Night," and "Tom Sawyer."
B) Performs the songs "The Love in Your Eyes," "The Way Dreams Are," and "The Magic Is There."
C) Performs the songs "Pain," "Burn," and "I Hate Everything About You."
D) A trek through the playful environs of a friendly jungle.
E) A trek through the baroque environs of an urban metropolis.
F) A trek through the blue-collar environs of the American South.
G) If left unattended, will take a poop on your lawn.
Tickets and more information on the i wireless Center's Spring line-up can be found at (http://iwirelessCenter.com).
Answers: 1 - B; 2 - D; 3 - A; 4 - E; 5 - C; 6 - G; 7 - F. (And shame on you if you thought I was going with answer G on that one.)
Comedies and Dramas
March through May
Looking at the roster of forthcoming spring plays, I'm amazed not only at the variety of the offerings, but at how the list includes productions by every theatrical organization in our immediate area. Professional and community groups are represented with Playcrafters' courtroom drama 12 Angry Men (opening May 9); the Richmond Hill Barn Theatre's making-of-Gone with the Wind comedy Moonlight & Magnolias (April 3); the Circa '21 Dinner Playhouse's debuting farce Empty Nest (May 30); the Prenzie Players - taking a respite from Shakespeare - and Pedro Calderone's Life's a Dream (May 9); The Green Room's sibling-rivalry dramedy The Melville Boys (April 18); My Verona Productions' original, Guffman-esque Inside Out (April 3); the return of It's a Mystery's interactive Fairway for Murder (March 14, April 11, and May 2); and the finale to New Ground Theatre's play-reading season, with Inventing van Gogh (March 13), Mr. Marmalade (April 10), and Anna in the Tropics (May 8). And educational theatre is well-covered with St. Ambrose University's Stop Kiss (March 28), Augustana College's Romance Language (May 2), Black Hawk College's Death in Character (April 10), Scott Community College's current Richard Blaine, the Merchant of Morocco (see review on page 29), and even Davenport Junior Theatre, with its version of James & the Giant Peach (April 23). How about that? Every venue accounted for! Every last one! Wait a minute ... except for Music Guild ... . Oh, thanks a lot, guys! Like producing O'Neill every now and then would kill ya?
BoomBox and Edmar Castañeda
The Redstone Room
Thursday, March 13, and Sunday, March 16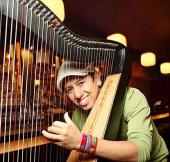 The rock duet BoomBox plays Davenport's Redstone Room on March 13, and native Columbian Edmar Castañeda plays there three days later for the venue's Third Sunday Jazz Series, and you might find it strange that I'm writing a collective piece on them, considering their styles couldn't be more dissimilar. Composed of Zion Rock Godchaux (whose mom, Donna Jean, was once a member of the Grateful Dead) and DJ Russ Randolph (producer for such artists as Los Lobos, Chuck Berry, and Sugarland), BoomBox performs a fusion of rock and roll, house, and vintage psychedelic sounds; visit (http://thisisboombox.com) for a taste of their self-described "hippie hop." The New York-based Castañeda, meanwhile, combines jazz and South American stylings to create a distinctive sound that finds the harp as his combo's lead instrument, much to the delight of music lovers; Jazz Times wrote that Castañeda "snatches twanging, sweet, twittering, chiming, dense sonorities like nothing else in contemporary music," and the legendary Paquito D'Rivera called him "one of the most original musicians from the Big Apple." But despite their differences, one thing does unite them, and it's this sentence: For more information, visit (http://www.redstoneroom.com). See? By combining the pieces I just saved valuable printer's ink! ... Ink that I just wasted on this postscript ... . Man, I've got to learn when to shut up in these things ... .
World Adventure Series and World of Culture Series
Putnam Museum & IMAX Theatre and Family Museum
March through May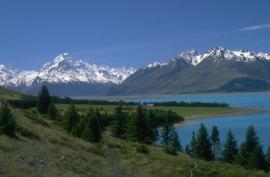 Parents: Are you looking to get your kids excited about learning? Inform them that, this spring, your family will be traveling to China, India, Canada, and New Zealand - they'll likely be so thrilled that they won't even notice you're taking them to Bettendorf and Davenport instead. (Okay, they might notice a little.) The Family Museum introduces children to the wonders of China (on April 5) and India (on May 3) in the World of Culture series, educating and entertaining kids through musical and theatrical guest performances, hands-on activities, and interactive projects. And families can span the globe in IMAX splendor with the Putnam's World Adventure Series, featuring epically scaled movies and subsequent Q&A's with the films' creators; April 29 finds Doug Jones taking viewers on The Great Canadian Train Ride, and March 18 brings Grant Foster's New Zealand Experience, and a voyage to such sites as Milford (home of the world's tallest sea cliffs) and Dunedin (home of the world's rarest penguin colony). That one should be a particular blast for Lord of the Rings fans, though Putnam marketing director Lori Arguello informs me that Mordor will not be a stop on Foster's tour. Not that, you know, I was hoping or anything ... . Information on Family Museum events is available at (http://www.familymuseum.org); more on the Putnam's lineup can be found at (http://www.putnam.org).
David Sánchez
Adler Theatre
Saturday, March 15, 7 p.m.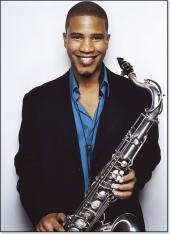 Quad City Arts' latest Visiting Artist is noted saxophone player David Sánchez, who, according to his biography at (http://www.davidsanchezmusic.com), actually started his musical career by playing percussion at age eight, before he switched over to the tenor sax at age 12. After which, while still a student, he took up the alto saxophone. And the tenor saxophone. And the flute. And the clarinet. And I am officially cursing myself for totally squandering my youth. As is usual for Visiting Artists, Quad City Arts has put the native Puerto Rican to work since his area arrival, where he's made three outreach appearances daily in area schools since March 3. If his lower lip holds out (and I'm betting it will), the public is invited to witness Sánchez's talents at Davenport's Adler Theatre on March 15, where concertgoers will be able to see and hear what all that childhood practice resulted in - extraordinary jazz playing that's led to four Grammy nominations and a 2005 Latin Grammy Award, a septet of CDs, and raves from such esteemed music critics as the Chicago Tribune's Howard Reich, who wrote that "technically, tonally, and creatively, he seems to have it all." And now I'm actively hating myself for squandering my youth. Sánchez's Adler concert is free, though donations will be accepted, and more information is available by visiting (http://www.quadcityarts.com).
Musicals
March through May
I think we can all agree that this has been one of the most miserable winters in years. Allow me, then, two words to suggest better - and warmer - times ahead: spring musicals. Galesburg's Orpheum Theatre offers a one-night-only production of the Irving Berlin revue I Love a Piano (March 13), the Adler Theatre offers a one-night-only staging of Mel Brooks' Tony-dominating The Producers (March 14), and the Englert Theatre offers a three-nights-only presentation of the rock opera The Who's Tommy (March 14-16). The Circa '21 Dinner Playhouse delivers gospel and comedy with Smoke on the Mountain (opening March 26) and family-friendly show tunes with Miss Nelson Is Missing (April 15), while kids can also enjoy the musical fun of the Center for Living's 101 Dalmatians (April 25). Students sing in St. Ambrose University's Pippin (April 18) and Opera@Augustana's H.M.S. Pinafore (April 26), and dancers strut in Hancher Auditorium's Billy Joel-Twyla Tharp collaboration Movin' Out (April 4). Quad City Music Guild provides an offbeat take on "The Princess & the Pea" with Once Upon a Mattress (April 3), while Rock Island's Green Room brings romance with John & Jen (May 30), and the debuting Riverbend Theatre Collective delivers the wit of William Finn in Elegies: A Song Cycle (May 16). And finally, the Clinton Area Showboat Theatre presents Thoroughly Modern Millie (May 29), the first title in the organization's 2008 summer-stock season. That's right, folks - even summer is coming sooner than we think! Hang in there!
Ofra Yitzhaki
St. Ambrose University
Saturday, March 15, 7:30 p.m.
2008 marks the 60th birthday of the state of Israel, and the Jewish Federation of the Quad Cities - in conjunction with several area organizations - has chosen to acknowledge this milestone with an incredible act of generosity: It may be Israel's birthday, but we're the ones getting the gifts. On March 15, the celebration begins with the area arrival of Israeli pianist Ofra Yitzhaki, performing at St. Ambrose University's Galvin Fine Arts Center at 7:30 p.m. An active chamber musician whose playing has been described as "vivid" and "graceful" by the New York Times, Yitzhaki is currently a scholarship student in the Juilliard School's graduate program, and her talents have led to her performing as a soloist with the Fort Worth, San Diego, and Vilnius Chamber Orchestras; the artist has also played Carnegie Hall, where she was the winner of the prestigious Millennium Piano Book Competition. Other events in the Jewish Federation's "Israel @ 60" series include the Israeli music of acoustic guitarist Yuval Ben-Hai (at the Tri-City Jewish Center on March 13) and the Robyn Helzner Trio (at Augustana College, April 13), and a June 8 Israeli Film Festival at the Figge Art Museum, and more information on this spring's celebratory events is available by visiting the federation's Web site at (http://www.jfqc.org).
Henry Threadgill & Zooid
St. Ambrose University
Friday, March 14, 7:30 p.m.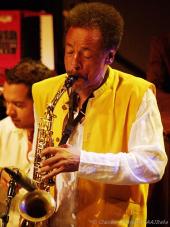 On March 14, St. Ambrose University's Galvin Fine Arts Center hosts a performance by avant-garde musicians Henry Threadgill & Zooid, and in case, like me, you had no earthly idea what "zooid" (pronounced zoh-oid) meant, Dictionary.com defines it is "any organic body or cell capable of spontaneous movement and of an existence more or less apart from or independent of the parent organism." A good word - and an excellent Boggle word - and probably the most fitting one for any ensemble led by Threadgill. Since his professional debut in the 1970s, the iconic saxophone and flute player has chosen to break from traditional concepts of jazz and improvisation, and the artist's innovation is evident in the unusual instrumental mixture in his group; in addition to Threadgill's sax and flute, the Zooid musicians perform on electric guitar, cello, drums, tuba, and oud. In an interview with All About Jazz, Threadgill stated that he and his fellow musicians have "changed music both horizontally and vertically. ... We're not improvising on chords, we're improvising on intervals that exist in serial blocks," and added that he's perfectly content staying out of the mainstream, saying, "Nobody can hurt my feelings saying, 'You never sold a million records.'" Finally. I was beginning to think I had nothing in common with the man. For tickets, call (563) 333-6251.
Coppélia
Adler Theatre
Saturday, April 26, and Sunday, April 27
The final presentation in Ballet Quad Cities' 2007-8 season concerns a man who falls in love with a mannequin who only looks like a real girl, and it's titled Coppélia. Or, as some of us choose to call it, The Nick Lachey Story. Thank you! Thank you! Tip your wait staff! In all seriousness, though, Ballet Quad Cities presents this legendary work at the Adler Theatre on April 26 and 27, although the show itself is less serious than seriously funny; composed and created by Arthur Saint-Léon, Charles Nuittier, and Léo Delibes, this comedic and romantic piece has been a worldwide favorite since its debut in 1870, and - with its series of amusing mistaken identities and ensemble of dancing toys - is completely accessible for audiences of all ages. This Coppélia, of course, will feature those fantastically talented dancers of Ballet Quad Cities, and also showcases the talents of guest artist Domingo Rubio as the mannequin's mysterious inventor, Doctor Coppélius. It's Rubio's third performance with Ballet Quad Cities this season, as he also played Herr Drosselmeyer in December's The Nutcracker, and danced the lead in October's Dracula, and I was thinking that someone ought to combine all three roles to form one really impressive ballet character: Herr of the Doc That Bit Him. Thank you! You're too kind! I'll be here all week! For more on Coppélia, visit (http://www.balletquadcities.com).