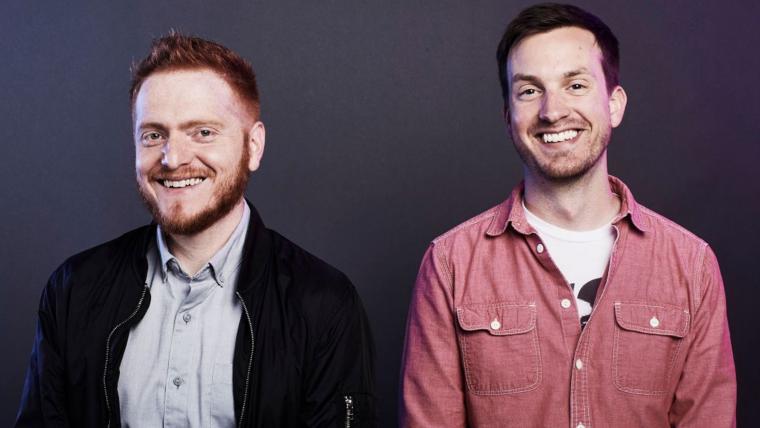 Thursday, August 23, through Sunday, August 26
Downtown Davenport IA and Rock Island IL
Short works, feature-length films, comedy classics, documentaries, an awards party, and a Q & A with Bettendorf natives Scott Beck and Bryan Woods – co-screenwriters of the horror smash A Quiet Place – are just some what movie fans can look forward to at this year's Alternating Current festival, with more than a dozen events scheduled for venues in downtown Davenport and at Rock Island's Wake Brewery.
On August 26, Davenport's Figge Art Museum (225 West Second Street) will host a 2 p.m. screening of this past spring's horror hit A Quiet Place followed by a post-screening Q&A with co-screenwriters Beck and Woods of Bluebox Films Ltd. Their finished script a collaboration with the film's star and director John Krasinski, Beck and Woods will discuss the making of their $188-million-grossing smash, as well as their careers in Hollywood after successes with the fright film Nightlight and independly released works such as The Bride Wore Blood and University Heights.
The Figge will also host the Alternating Currents Film Festival Awards Ceremony at 1 p.m. on August 23, with hundreds of dollars in cash prizes awarded to the creators of feature-length, short, experimental, and student films. Later that day, at 5 p.m., the museum will house a screening by the Azuibike Urban Exposure Independent Film Project, with many other films scheduled for the Alternating Currents weekend: Cerny Brothers: Looking for the Good Land (August 24 at 6 p.m. and August 25 at 12:45 and 3:30 p.m.), Cheese Fries (August 25 at noon and 2:45 p.m.), Don't Look Back (August 24 at 7:20 p.m. and August 25 at 11:45 a.m. and 4:15 p.m.), Lucha VaVoom (August 25 at 5 p.m.), Shorts & Films (August 24 at 6 p.m.), Smoke & Mirrors (August 24 at 7 p.m. and August 25 at 12:15 and 3 p.m.), Street Dykes (August 25 at 1:45 and 4:35 p.m.), Surface (August 24 at 6 p.m. and August 25 at 11:30 a.m.), Thank You for Supporting the Arts (August 24 at 7:45 p.m.), and Undertow (August 24 at 6:35 p.m. and August 25 at 11 a.m. and 2 p.m.).
In addition to the Figge's events, an Alternating Currents Filmmakers Party will take place at Rock Island's Wake Brewing (2529 Fifth Avenue) at 7 p.m. on August 23, with patrons invited to meet the filmmakers while enjoying specialty brews crafted by co-owners Jason and Justen Parris. Davenport's Triple Crown Whiskey Bar & Raccoon Motel (303 East Third Street) houses an August 24 screening of the 1967 cult classic Prehistoric Women with running comedic commentary by comedians Donny Townsend, Nick Mielke, and Andrew Cline. And at downtown venue Kilkenny's (300 West Third Street), local short films will be screened at 9 p.m. in advance of showings of two comedy classics: Mel Brooks' sci-fi spoof Spaceballs on August 24, and the Coen brothers' The Big Lebowski on August 25.
For more information on the movie-based events at this year's Alternating Currents festival, visit AlternatingCurrentsQC.com/film.