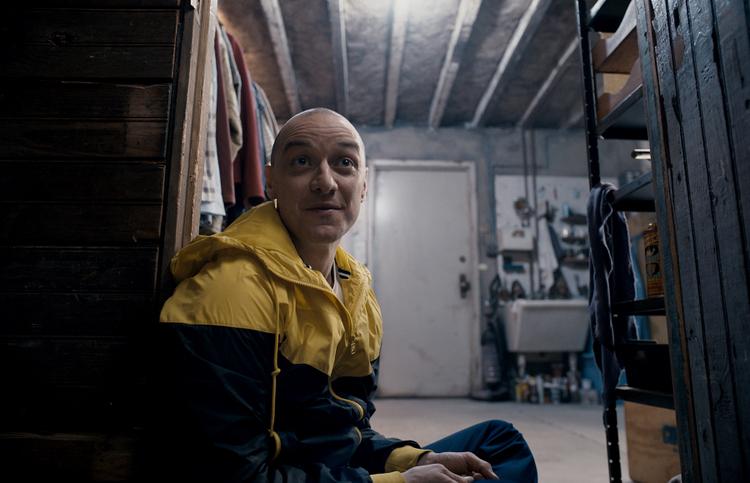 SPLIT
It's long been a misconception that M. Night Shyamalan movies are dependent on The Big Twist, because there certainly weren't any in his run of god-awful 2006-13 titles that included Lady in the Water, The Happening, The Last Airbender, and After Earth. But Shyamalan's 2015 scare flick The Visit sure did have a doozy – the twist being "It's actually pretty good!" – and the whopper of his new thriller Split is that it's close to great: scary, funny, nerve-racking, and boasting no fewer than three outstanding performances. Many more if you include all of star James McAvoy's personalities.
The first one we meet is Dennis, a serious-minded germophobe who's careful to wipe down the steering wheel before driving off with the three teenage girls he's just abducted: Claire (Haley Lu Richardson), Marcia (Jessica Sula), and Casey (Anya Taylor-Joy), a watchful wallflower whose haunted stare suggests she's been through more horrific circumstances than these. (She has – and not just because Taylor-Joy chatted with Black Phillip in The Witch.) Not long after the girls have been taken to their attacker's subterranean lair for ghastly purposes unknown, we're also introduced to the snippy matriarch Patricia, the gabby nine-year-old Hedwig, and the stereotypical gay fashionista Barry, all of whom – along with 19 others – reside in the troubled consciousness of host Kevin Wendell Crumb. Will the young women, with the aid of Casey's obvious survival skills, escape their captor? Will Kevin's kindly psychologist Karen Fletcher (Betty Buckley) uncover the reasons behind her patient's recent edginess? Will McAvoy appear in even one scene in which he doesn't hungrily devour the scenery?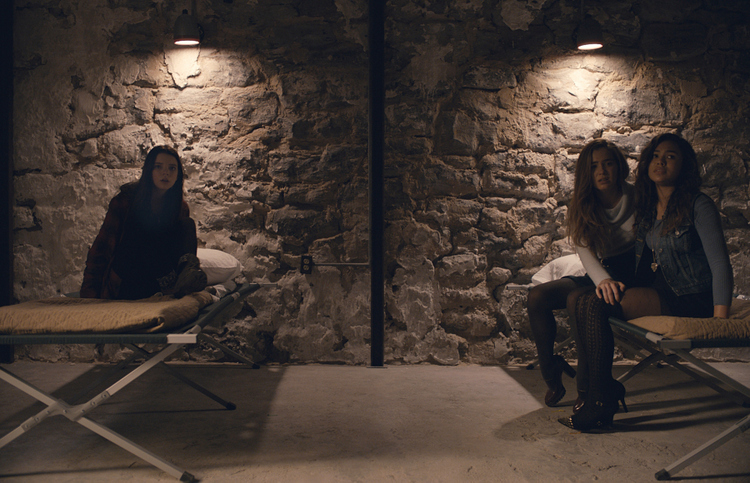 Those answers are "I ain't tellin'," "I ain't tellin'," and "Hellz no," and that latter truth made me nothing but happy. Remember when McAvoy was being groomed into a heroic, boring leading-man type in such films as Atonement, Wanted, and all those Disappearances of Eleanor Rigby? Thank heaven those experiments didn't take, because he's infinitely more entertaining as the psychopaths of Filth and Victor Frankenstein – and particularly Split, which takes full advantage of the desperate zeal in McAvoy's eyes and his talent (not always a commendable one) for playing surfaces rather than what's beneath those surfaces. His portrayals of Dennis, Patricia, et al. aren't deep, but they don't need to be here. They need to be quick flashes of outré creepiness that can disappear in an instant, and that's just what McAvoy delivers. Tayloy-Joy, with her gravitas and effortless empathy, gives Shyamalan's latest its emotional heft, but McAvoy, despite the nature of his role(s), gives it freedom and performance joy – the sense that absolutely anything might happen when he's around.
As for Buckley, she provides the film with its soul, and emerges as the most sympathetic Shyamalan figure since the glory days of Haley Joel Osment. How is the remarkable Buckley not getting more movie work? As the only human being in sight in the wretched The Happening, I was close to applauding her no-nonsense moxie. The performer is even more vital to Split. Much of the dialogue regarding Kevin's psychological state is shrink-speak gobbledygook, but you'd be astonished at how coherent and sensible it sounds as delivered by Buckley; she humanizes the proceedings, and graces them with welcome doses of intelligence, professionalism, and sardonic humor. (Discussing Hooters with Shyamalan in one of his patented Hitchcock-with-lines cameos, she calls the venue what you'd get "if Henry V had a fast-food franchise." I'm not entirely sure what that means, but Buckley makes the insult sound as witty as all get-out.) There are expert scares on hand, particularly with the arrival of a 24th personality known as "The Beast," and scenes of marvelously sustained tension, as when Marcia attempts, with agonizing lack of success, to open a latch lock with a coat hanger. But perhaps for the first time ever in an M. Night Shyalaman offering, the best reason to catch his latest is its people. How Big a Twist is that?!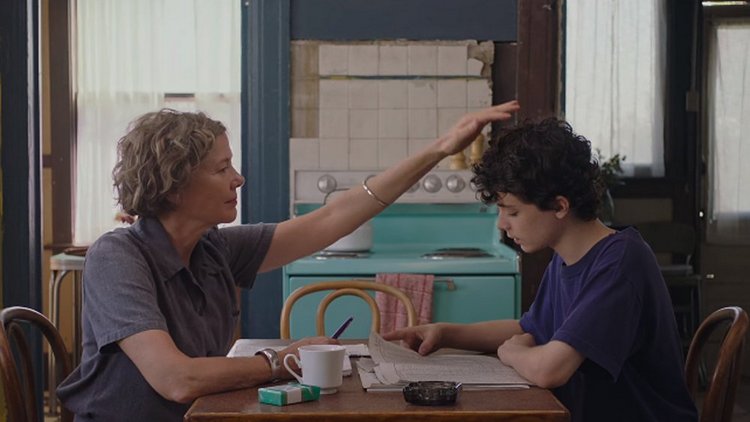 20TH CENTURY WOMEN
Mike Mills' 2011 Beginners featured a dog who understood human speech and communicated in subtitles. Mills' 20th Century Women gives us Annette Bening. I'm not sure which of the pair is the more magical creature. A screen memoir that pays tribute to Mills' late mother just as Beginners did to his late father, the writer/director's latest shows how, in the personage of Lucas Jade Zumann's 15-year-old Jamie, he was raised a child of the '70s with a biological mom (Bening's Dorothea) and two faux ones: the crimson-haired free spirit Abbie (Greta Gerwig) and the broken 18-year-old Julie (Elle Fanning) with whom he's deeply in love. Extending the similarities to Beginners further, I was a little put off by Mills' self-conscious quirkiness here, too. He's an aggressively inventive talent, to be sure, but I find that too much of his employed stylization – fast-motion, psychedelic imagery, wild leaps in chronology and perspective – gets in the way of his storytelling; Mills seems forever unable to stop shouting, "Hey! This thing has a director! Look at me!" Happily, though, the guy is also generous enough to give us plenty of others we're delighted to look at.
Even though this is only his second film performance, I don't think it's too soon to say that Zumann has it in him to become a major actor. He's devastatingly sincere as the confused, curious Jamie, and his unpredictable line readings sound as though the thoughts in his head tumble out before he's fully able to process them; Zumann is one of few performers his age whose gifts seem genuinely instinctive. Gerwig's flaky charm and accessibility have rarely been put to better use, and as much as I'm dying for Fanning to land herself a nice, gentle romantic comedy – between this, Live by Night, and The Neon Demon, she's been put through the wringer a lot lately – her ability to be delicate and brazen in the same breath remains utterly bewitching. Billy Crudup is dryly, masterfully comedic as Dorothea's innocently womanizing boarder William, an ex-flower-child carpenter who's almost satirically soulful, with his beatific earthiness ("I make my own shampoo") and sweet smile cracking Dorothea up merely because such a being exists.
But it's Bening who transforms 20th Century Women from a totally agreeable experience to an unmissable one. At any given moment, especially when staring at the child she's starting to no longer recognize, Dorothea appears to be expressing about 15 different emotions at once, and Bening somehow manages to make each one of them crystal clear. Her grander accomplishment, however, might be the staggering ability to make you laugh when you know you should be welling up, and vice versa; it takes something akin to genius to turn a line such as "Wondering if you're happy is a great shortcut to just being depressed" from a wisecrack to a profundity, and then back again. Last year was a fantastic one for female leads in film, and Bening's 20th Century Women turn might be the best of the bunch. Any chance Mills has a few aunts or older sisters he can recruit Bening to help celebrate?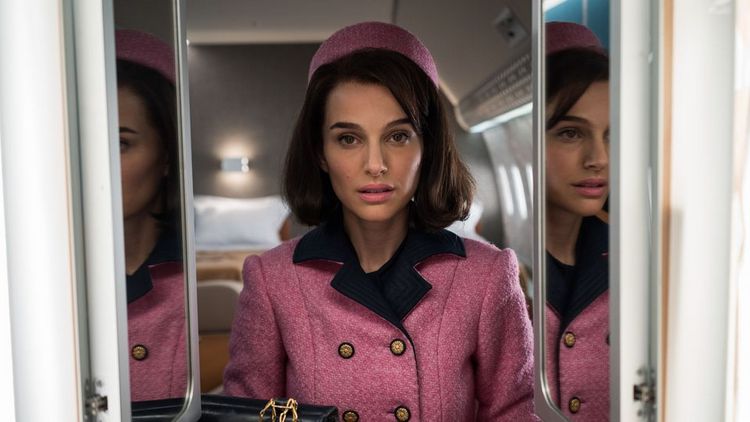 JACKIE
Speaking of awesome performances by leading ladies in 2016, I had really hoped to catch Natalie Portman's sure-to-be-Oscar-nominated portrayal of Jacqueline Bouvier Kennedy once more before reviewing Jackie, director Pablo Larraín's strange, haunting, unsettling bio-pic-in-miniature that's currently playing at Iowa City's FilmScene. (I previously caught the movie in Chicagoland on the afternoon of December 24, and I gotta say: There's nothing like a re-created presidential assassination to get you in that Christmas spirit!) I hadn't, however, anticipated the opening of so many local releases on the same weekend making an Iowa City trek unwise, so I'm forced to work off a fistful of transcribed notes and my four-week-old memories of the experience. They're remarkably vivid. (The memories, if not the notes.)
With screenwriter Noah Oppenheim employing a leapfrogging chronology to explore the former First Lady's White House tenure – focusing primarily on the week following JFK's death – and her attempts to ensure the Camelot legacy, Jackie emerges as an unusually personal, even unnerving character study. Going the opposite route of a typically glib Hollywood canonization, Larraín, Oppenheim, and the fearless Portman give us a Jackie Kennedy of extraordinary, somewhat frightening power and control who won't be easily silenced by the shush-ing men surrounding her – not LBJ (John Carroll Lynch), not brother-in-law Bobby (Peter Sarsgaard), not Jack Valenti (Max Casella), and certainly not the Life magazine reporter (Billy Crudup, again wonderful) whom Jackie treats less as a journalist than a ghost writer. (Asked if he can mention, in print, her chain-smoking during their interview, Jackie stubs out her cigarette, meets his gaze, and calmly insists, "I don't smoke.") Portman, with her breathy vocal channeling, is amazing in these scenes – a quietly ruthless warrior with a pillbox hat. Yet the images I most remember from Larraín's edgy achievement are those of Jackie at her most anguished: her facial shock during LBJ's rushed swearing-in ceremony; her flash of empathy when telling reporters how Abraham Lincoln used to chastise Mary Todd for her spending habits; her dazed booziness while wandering the White House from room to room, as if she'd never set foot there before. With its eerie score by Under the Skin composer Micah Levi, the endlessly fascinating Jackie is like its own kind of horror movie. What happens to the Last Girl Standing after the end credits finally roll?
For reviews of Silence, The Founder, and xXx: Return of Xander Cage, visit "God's Damned."