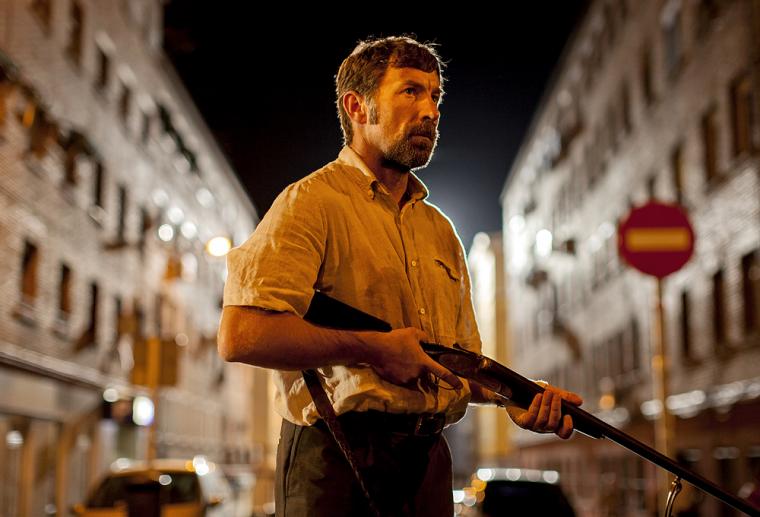 Wednesday, January 10, through Wednesday, January 7
Augustana College's Hanson Hall of Science, 726 35th Street, Rock Island IL
A quintet of powerful and acclaimed (and subtitled) dramatic works – among them an Academy Award nominee for Best Foreign-Language Film – will be screened from January 10 through February 7 in Augustana College's 23rd Annual Hispanic Film Festival, with Wednesday-night showings of evocative titles from Chile, Guatemala, Spain, Columbia, and the United States.
Augustana's festival begins on January 10 with El botón de nácar (The Pearl Button), a 2015 Chilean documentary by director Patricio Guzmán. With its exploration into the region's volcanoes, mountains, and glaciers – and by extension, the voices of the Patagonian Indigenous people and Chile's first English sailors and political prisoners – the film received Best Documentary citations at the Philadelphia and Jerusalem Film Festivals, as well as Honorable Mention for the Bergen International Film Festival's Human Rights Award.
On January 17, the festival screens No más bebés (No More Babies), a documentary on the illegal sterilization of Mexican immigrant mothers in Los Angeles in the 1960s and '70s. Directed by Renee Tajima Peña, this 2015 American movie was nominated for the "L.A. Muse Award" at the Los Angeles Film Festival, and was praised by the New York Times for its "harrowing, heartbreaking stories."
January 24 brings with it Tarde para la ira (The Fury of a Patient Man), director Raúl Arévalo's 2016 thriller about a man who has waited years to avenge a crime everyone else has forgotten. Winner of Spain's Goya Awards for Best Picture, New Director, Original Screenplay, and Supporting Actor for Manolo Solo, the film was called an "auspicious, uncompromising, genre-inflected debut" by Variety magazine.
Guatemala's Ixcanul (Volcano) will be screened on January 31, with director Jayro Bustamante's drama telling of a marriage that's arranged for seventeen-year-old María on the slopes of an active volcano. A fusion of fact and fable, this 2015 release was named Best Film at the Cartegena and Molodist International Film Festivals, and also won the Grand Jury Prize at the Philadelphia Film Festival.
And the Hispanic Film Festival wraps up on February 7 with director Ciro Guerra's El abrazo de la serpiente (Embrace of the Serpent), Colombia's 2016 nominee for the Foreign-Language Film Oscar. Detailing the relationship between Karamakate, an Amazonian shaman and last survivor of his people, and two scientists who work together over the course of 40 years to search for a sacred healing plant, the film won the esteemed C.I.C.A.E. (Confédération Internationale des Cinémas d'Art et d'Essai )Award at the Cannes Film Festival, as was described by Empire magazine as "haunting and beautifully shot."
All screenings in the Hanson Hall of Science's 23rd Annual Hispanic Film Festival begin at 7 p.m., and are free and open to the public. For more information, contact Dr. Jeanneth Vázquez at (309)794-7670 or visit Augustana.edu.