In recent years, picking my number-one-favorite movie for this annual recap has been relatively simple, with the choice either being a no-contest one (2017's Get Out, 2014's Boyhood) or a figurative coin flip over two equally worthy possibilities (2016's Manchester by the Sea over Moonlight, 2015's Brooklyn over Spotlight). But this year, I could've contentedly walked away from this article with any of my top five favorites emerging ultimately victorious … if I hadn't decided to listen to "Shallow," three times in a row, right before making my final placements. Love makes you do silly things like that.
1) A Star Is Born. As it did, I'm presuming, for many of you, my affair with this one began with its trailer. It wasn't one of those major celebrity-death moments; I don't remember where I was – or rather, what movie I was there to see – when it happened. But I can still vividly recall the arc of my thought process when first catching its preview at the cineplex: "Whoa, Bradley Cooper can play the guitar and sing … and he's directing this? … Dave Chappelle! Cool! … hmmm, that female vocalist looks kind of familiar … no way, is that Lady Gaga?! … damn, the colors are amazing … oh my God, that wail, it's not stopping … what is this song?! … and Sam Elliott's in it, too? … so much romance … so much drama … in a perfect world, this would be another remake of A Star Is Born … holy crap. It is."
As you can imagine, despite doing my best to arrive at scheduled showtimes 15 minutes late in order to avoid them, I see a lo-o-o-ot of previews in a given year, many of them many times over. But I never, ever got sick of the trailer for Cooper's directorial debut, and even watching it some six months later, I still get chills experiencing its near-perfect blend of carefully chosen images and Lady Gaga's exhilarating vocal cascade in "Shallow." Multiply that sustained, two-and-a-half-minute sensation by about 55, and that's roughly how I feel about the film as a whole. Given how much I loved this musical drama upon its initial release, I'm a little embarrassed to admit that my primary exposure to the film remains (to date) my only exposure, and I haven't forgotten what I viewed as its failings, particularly the occasional drabness of its second half in comparison to its unimpeachable first. But I don't care. I am unreservedly, unashamedly in love with this big, bold, emotionally acute, devastatingly romantic tearjerker – the type of movie that, if you let its magic work on you, takes residence in your heart and soul and stays there. Beyond his thunderously assured direction, Cooper delivers the performance of the year. Beyond her powerhouse vocals, Lady Gaga delivers the starring-role debut of the decade, and maybe the millennium. Their affection feels genuine. Their chemistry is undeniable. And swirling all around them are first-rate supporting turns, exceptionally written conversations and confrontations, memorable moments galore (the eyelash, the Grammys, the apology, the driveway, the steak …), gorgeous Matthew Libatique cinematography, and a score in which even the intentionally weak songs are kinda awesome. Maybe A Star Is Born needed three previous remakes to finally wind up, across the board, in the best-possible hands.
2) BlacKkKlansman. When Spike Lee, 29 years ago, was denied an Academy Award nomination for directing his masterpiece Do the Right Thing, it felt like a miscarriage of justice. If, in a couple of weeks, he's somehow also denied a nod for directing his finest non-documentary since Do the Right Thing, it'll feel more like a crime against cinema. Honorary Oscar recipient or not, how many fierce, angry, thrilling, funny-ass movies does this man have to make to finally achieve half as much Academy acknowledgment as Mel Gibson? In Lee's telling of the "fo' real, fo' real sh*t" that went down when a black cop in Colorado infiltrated the Ku Klux Klan, there are superb, charismatic turns by John David Washington, Adam Driver, Laura Harrier, Topher Grace, Corey Hawkins, and others, including – for five unmissable minutes – Harry Belafonte. But there's only one true star in BlacKkKlansman, and that's Spike Lee. Watching the writer/director's seamless intermingling of the infuriating, the profane, the hilarious, and the flabbergasting from scene to scene, and sometimes from line to line, it feels like the work of a crazy-gifted newcomer who's spearheading his very first movie and wants to show off every trick in his arsenal. Yet somehow, Lee blends low comedy and high drama and still finds narratively essential room for sardonic clips of Gone with the Wind and Birth of a Nation, a meditation on the merits of Ron O'Neal versus Richard Roundtree, and a postscript of documentary footage from Charlottesville – and takes your breath away with his remarkable control that creates a unified whole from wildly disparate elements. This movie knocks me out. And an interesting side note: Without serving major purposes in either, Alec Baldwin has speaking roles in my two favorite movies of the year. Coincidence, or stealth good-luck charm? I'll let you know after many repeat viewings of both.
3) The Favourite. Emerging, a little dazed but definitely chatty, from the auditorium where we saw director Yorgos Lanthimos' pitch-black comedy about palace intrigue in 18th Century England, there was no end of moments for me and my moviegoing companion to talk about. Did the characters played by Rachel Weisz and Joe Alwyn – the former in a ballgown, the latter in heels and powdered wig – really perform a hybrid of slam-dancing and Madonna's "Vogue" video in the middle of the royal court? Did Olivia Colman's Queen Anne really devour a tray-load of sweets, violently vomit, and then start stuffing her face all over again? Did Emma Stone's new bride really absentmindedly masturbate her husband on their wedding night while making nefarious plans with her back turned toward him? Did Emma – our Emma – really step on an adorable bunny with her boot and press down until the poor thing shrieked? Indeed on all counts. Yet the very first thing my friend and I talked about was actually how rare, and wonderful, it was to see a movie in which you legitimately couldn't predict where the story was going to go, or how it would end. Given that Deborah Davis' and Tony McNamara's screenplay is based on actual people and events, we might have had a leg up had we read a Queen Anne Wikipedia article in advance. But that would've taken much of the fun – and Lanthimos' brazen, upsetting film is also a lot of fun – out of the experience, and audiences owe it to themselves to have as little advance information about this Masterpiece-Theatre-on-peyote as possible. The sets and costumes are glorious. The direction is empathetic and inventive. The acting, especially by the formidable Colman, is resplendent. And the totality of the experience, bless it, is bat-shit insane.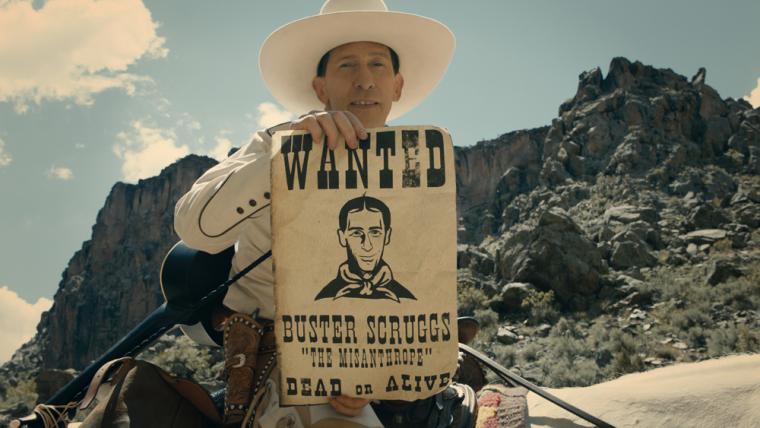 4) and 5) The Ballad of Buster Scruggs and Roma. Ah, the Netflix conundrum. It should go without saying that new works by auteurs Joel and Ethan Coen and Alfonso Cuarón are things that movie lovers have every reason to eagerly anticipate, and to my mind, the Coen brothers' collection of tragicomic old-West vignettes and Cuarón's delicate, black-and-white memoir are among the finest achievements of their Oscar-winning creators' careers. Would I have enjoyed them even more, though, if I saw them on the big screen, and not merely the acceptable-enough screen stationed in my living room? In both cases, I have no doubt that the answer would be yes. Cinematographer Bruno Delbonnel's far-reaching vistas and extraordinary lighting for the Coens deserve the largest presentational format available, and the deliberately leisurely, tone-setting opening hour of Cuarón's latest would've been easier to focus on if I weren't distracted by the sight of my nearby phone and the temptation to, I dunno, play maybe just one game of online Yahtzee while waiting for things to pick up. (It was really only the fear of missing subtitles that kept me honest.) Yet despite sitting at positions four and five on my list rather than one and two, I'm not sure that my crush on either film will abate from this point forward, considering that even the big-screen movies we most adore almost inevitably end up as repeat viewings on TV, computer, and/or phone screens. I've never seen It's a Wonderful Life or All About Eve or the Brando Streetcar Named Desire at the movies, either. That doesn't mean I don't love them.
The Coens' latest has shocking violence, exquisite tenderness, instantly quotable Coen-y dialogue ("Pan shot!"), musical numbers, an armless and legless man spouting Shakespeare, Tom Waits panning for gold, haunting Carter Burwell refrains, a nightmarish stagecoach ride, and Zoe Kazan. Cuarón's has glorious camerawork (with the director himself serving as cinematographer), subtly magnificent sound, nerve-fraying street riots, an incredible debut for Yalitza Aparicio (complete with an unforgettable hospital scene), an ending that makes you cry for all the tears you didn't shed beforehand, and perhaps the most astounding tracking shot I've ever seen, following a maid from the shore to the beach to the shore to six feet inside a sea of crashing waves. Netflix or not, I'm beyond smitten with both films, and hope the streaming service keeps throwing money and attention at filmmaking talents who deserve it, big-screen bookings or not. One Ballad of Buster Scruggs or Roma is enough to make up for a whole year's worth of Bird Boxes and Dumplin's.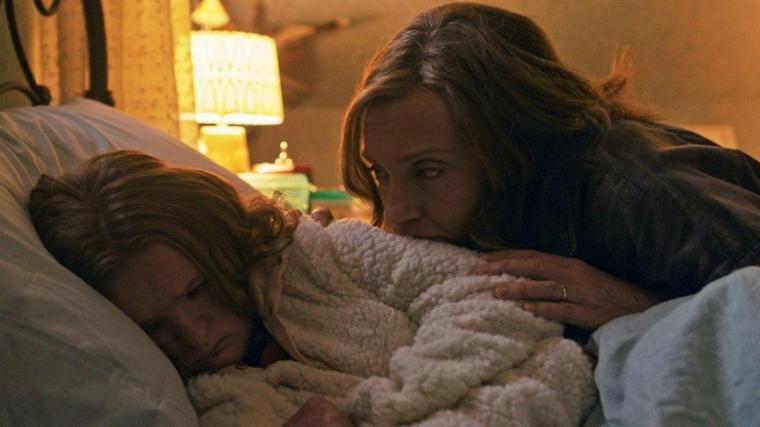 6) Hereditary. Obviously, I highly recommend all the movies on this 10-favorites list. But I don't necessarily recommend them for everyone. And regarding writer/director Ari Aster's dysfunctional-family freak-out, I'm being very, very careful about who I personally recommend it to, knowing that certain friends and family members might never again look at me the same way if I did. "You liked that?" I can imagine them saying (or, more likely, texting). "The dead bird and the scissors? The allergic reaction? The naked weirdos? The kerosine-soaked kid? The roadside decapitation?!?" Yes, yes, yes, yes, and, oh God, yes, I absolutely did. Not like-like, mind you. I'm not wishing that Toni Collette was a relative or anything – although, after her staggering portrayal here, she is my new first casting choice for all future horror movies requiring moms at the absolute ends of their tethers. But I less liked than loved Aster's astounding ballsiness in his feature-film debut, with his unsettling, hypnotic, deeply scary movie mildly reminiscent of numerous classics yet boasting intense singularity in its escalating terror and go-for-broke emotional directness. As with most genre entertainments, nitpicking is easy, and yeah, the finale may be a bit underwhelming given what precedes it. I'll still long cherish Hereditary for its bristling confidence, its spectacular fringe touches (The ceiling crouch! The sudden conflagration!), and the sad, wrenching dynamics created by Collette, Gabriel Byrne, Alex Wolff, and Milly Shapiro. Brava, too, to Ann Dowd, whose grieving Joan is simultaneously the friendliest and most off-putting supporting character of the year. Now there's someone I did wish was a relative. I just wouldn't visit much.
7) Can You Ever Forgive Me? Melissa McCarthy finally got the starring role we fans have been waiting for since Bridesmaids, and she got it by finally starring in a drama. Not that director Marielle Heller's early-'90s period piece (and how the hell are the early-'90s "period" already?!) is void of laughs, as McCarthy is startlingly, almost ferally funny whether pilfering shrimp and winter-wear from a cocktail party, trading insults with a beautifully aggrieved Jane Curtin, or, especially, sharing drunken badinage with a pitch-perfect Richard E. Grant. But those of us who always suspected that McCarthy had a ferocious dramatic presence waiting to be released absolutely got our money's worth with this true-life tale of novelist-turned-forger Lee Israel. The story of how Israel spent months bilking used-book-store proprietors, and paying her cat's veterinarian bills, through made-up celebrity correspondence is fascinating on its own, with Heller and screenwriters Nicole Holefcener and Jeff Whitty giving their tale such natural edge and propulsive energy that theirs in the rare bio-pic that plays like a thriller. But the film is unimaginable without the benefit of McCarthy's worn-down dignity and whirring, active mind; you're thoroughly jazzed both by the performance and the clear joy McCarthy is experiencing while giving the performance. How good is Can You Ever Forgive Me? So good that McCarthy's husband Ben Falcone, as always, shows up for his obligatory cameo, and the scene's writing and acting promptly make you wish that the pair had even more screen minutes together. These days, that's not simply great. That's eff-ing amazing.
8) Won't You Be My Neighbor? So. I brought director Morgan Neville's documentary about Fred Rogers and his iconic children's show Mister Rogers' Neighborhood – a show that debuted the year I was born – to my folks' house over the holidays, knowing that my mom wanted to see it. I refused, however, to watch the DVD with her, because the poor woman endured enough of my relentless crying when I was an infant to have to suffer through 90 more minutes of it with me in my 50s. Instead, while she watched the film, I casually busied myself with a project in an adjoining room, making sure that the TV was in sight. Mom enjoyed the movie, but never wept. I, on the other hand, was yet again reduced to a blubbery wreck. I'm also pretty certain that the hernia I'm developing can be traced back to July, when I first saw Neville's insightful, expansive, deeply personal love letter to the PBS host and had to gutturally restrain my sobs so I wouldn't make a total ass of myself. Maybe it's just a generational thing for those of us who grew up on 1970s PBS, and my tears (and those of like-minded friends I've spoken with) are watery regrets for lost youth or lost innocence or lost blah-blah-blah. I prefer to think of them as tears of unbridled happiness – acknowledgment of the fundamental goodness and sincerity that can exist in an oftentimes harsh and insincere world. Thanks for the reminder, Mr. Neville. And thank you, too, Mister Rogers.
9) The Death of Stalin. Armando Iannucci's savage and wicked-smart satire is about many things: political opportunism and the quest for power; the depths to which authorities will sink in order to advance personal agendas and settle old scores; totalitarian regimes in which no one is entirely sure who's in charge. (Any similarities to modern-day governments are, I'm sure, totally coincidental.) But beyond all that, this hysterical, horror-laden farce is about the joy of funny voices – or, to be less crass, comically distinct voices that make already-funny material abjectly hilarious. Steve Buscemi's manic grievance, Jeffrey Tambor's put-upon confusion, Jason Isaacs' barking confidence, Simon Russell Beale's reptilian sleaze, Michael Palin's Monty Python sing-song … . Hearing these voices on their own, or in concert, is uproarious enough. Hearing the actors' recognizable American and British cadences while playing some of history's most notorious Russians (among them Nikita Khrushchev, Goergy Malenkov, and Vyacheslav Molotov) is so nuts, yet so nuttily inspired, that listening to the movie is just as much fun as watching its demented slapstick, with Iannucci and company getting extraordinary comic mileage out of traditional knee-slappers such as execution orders, debilitating strokes, and the excruciating protocol/propaganda behind state funerals. Also, not for nothing, The Death of Stalin is the finest comic-book adaptation of the year. Seriously: It's adapted from a comic book. If only it could spawn an entire freakin' franchise.
10) Game Night. Mock if you must. Laugh, though, you will. When directors John Francis Daley's and Jonathan Goldstein's unexpected gem landed in February, it felt like the type of movie we're too-rarely treated to: a completely unpretentious, wholly entertaining major-studio comedy with a solid premise, likable stars, memorable set pieces, and supporting figures as funny and fleshed out as its leads. As the months went by, however, and underwhelming outings such as Blockers and Life of the Party and (ugh) Tag came and went, it became clear that Game Night was far more special than I originally thought – like a comfortable friend who you slowly, astonishingly realize you may be falling in love with. Sure, the film has flaws. (Terrific though the actors are and the punchline is, I could still largely do without Kylie Bunbury's and Lamore Morris' cheating-with-a-celebrity subplot.) But still: Rachel McAdams dancing with a gun and reciting a verbatim passage from Pulp Fiction! Jason Bateman gnawing a chew toy! Kyle Chandler doing anything! The 17-dollar bribe! The fight club! The bungee cord! The Fabergé egg! The indestructible glass tables! I officially want sequels. I want spin-offs. I want a board game. I want bobble-heads of Sharon Horgan's acerbic Irishwoman and Billy Magnussen's dopey Harvard alum. And I want Jesse Plemons, admirably vigilant and riotously humorless, as my next-door neighbor, forever on the lookout for gun-toting goons or besmirchments of Frito-Lay. He's welcome to bring the dog.
And a Few Other Lists …
10 Runners-Up to the 10 Favorites: Alpha; Black Panther; Eighth Grade; First Reformed; Free Solo; The Front Runner; Mission: Impossible – Fallout; Paddington 2; The Rider; The Sisters Brothers.
10 Runners-Up to Those Runners-Up: Beautiful Boy; Early Man; Love, Simon; Mid90s; Private Life; RBG; A Simple Favor; Sorry to Bother You; Spider-Man: Into the Spider-Verse; Three Identical Strangers.
10 More Terrific Ones, 'Cause What the Heck, It Was an Awfully Strong Year: Chappaquiddick; Creed II; Feminists: What Were They Thinking?; First Man; Isle of Dogs; Mortal Engines; Operation Finale; Ready Player One; Thoroughbreds; Upgrade.
10 Stellar Ensembles: Avengers: Infinity War; Bad Times at the El Dorado; Book Club; Crazy Rich Asians; Disobedience; The Hate U Give; Ocean's 8; The Old Man & the Gun; A Quiet Place; Widows.
10 (okay, 12) Fantastic Performances: Mahershala Ali and Viggo Mortensen, Green Book; John Cho, Searching; Glenn Close, The Wife; Willem Dafoe, At Eternity's Gate; Claire Foy, Unsane; Lucas Hedges and Julia Roberts, Ben Is Back; Rami Malek, Bohemian Rhapsody; Carey Mulligan, Wildlife; Michelle Pfeiffer, Where Is Kyra?; Michelle Williams, I Feel Pretty.
10 Favorites from 2017 That I First Saw in 2018: BPM (Beats Per Minute); Call Me by Your Name; God's Own Country; I, Tonya; Jane; Last Man Standing; Lucky; Molly's Game; Phantom Thread; The Square.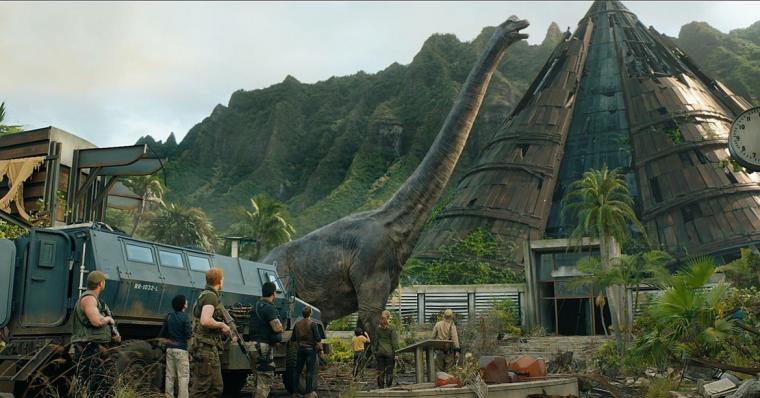 10 Solid-or-Better Sequels, Prequels, Remakes, or Reboots: Bumblebee; Deadpool 2; God's Not Dead: A Light in Darkness; Jurassic World: Fallen Kingdom; Mary Queen of Scots; The Predator; The Strangers: Prey at Night; SuperFly; Unbroken: Path to Redemption; Unfriended: Dark Web.
10 Totally Mediocre Sequels, Prequels, Remakes, or Reboots: Ant-Man & the Wasp; Dr. Seuss' The Grinch; Fantastic Beasts: The Crimes of Grindelwald; The First Purge; Mamma Mia: Here We Go Again!; Maze Runner: The Death Cure; Papillon; Sicario: Day of the Soldado; Solo: A Star Wars Story; Super Troopers 2.
10 Poor-to-Worse Sequels, Prequels, Remakes, or Reboots: Death Wish; Fifty Shades Freed; The Girl in the Spider's Web; Halloween; Insidious: The Last Key; Little Women; The Nun; Pacific Rim: Uprising; Robin Hood; Tomb Raider.
10 Solid-or-Better Family Flicks: Every Day; Hotel Transylvania 3: Summer Vacation; The House with a Clock in Its Walls; Incredibles 2; Mary Poppins Returns; Peter Rabbit; Ralph Breaks the Internet; Sgt. Stubby: An American Hero; Sherlock Gnomes; Smallfoot.
Five Pretty-Lousy Family Flicks: Goosebumps 2: Haunted Halloween; The Nutcracker & the Four Realms; Show Dogs; Teen Titans Go! to the Movies; A Wrinkle in Time.
10 Excellent Performers Who Deserved Better Material: Annette Bening, Life Itself and The Seagull; Sandra Bullock, Bird Box; Anna Faris, Overboard; Tiffany Haddish, Night School and Nobody's Fool; Taraji P. Henson, Tyler Perry's Acrimony; Jennifer Lawrence, Red Sparrow; Jennifer Lopez, Second Act; Melissa McCarthy, The Happytime Murders and Life of the Party; Helen Mirren, Winchester; Gabrielle Union, Breaking In.
10 Movies That Are Better Than (Other People's) Reviews Suggested: 12 Strong; Den of Thieves; Holmes & Watson; I Can Only Imagine; The Meg; Overlord; Paul, Apostle of Christ; The Possession of Hannah Grace; Proud Mary; Uncle Drew.
10 That I Could Easily Watch Again on an Airplane, or If I Was Home with the Flu: 7 Days in Entebbe; Annihilation; Beirut; Blockers; Christopher Robin; Colette; Gringo; Instant Family; Samson; The Spy Who Dumped Me.
10 That I Really Wanted to Like, but Just Couldn't: The 15:17 to Paris; Action Point; Assassination Nation; Boy Erased; Hotel Artemis; The Kindergarten Teacher; On Chesil Beach; The Other Side of the Wind; Tully; Welcome to Marwen.
Five That I'll Know Whether I Like or Not in Another Five Years or So: Fahrenheit 11/9; Suspiria; Vice; Vox Lux; You Were Never Really Here.
Five That Leave Me with No Words Beyond "Meh": Adrift; Gosnell: The Trial of America's Biggest Serial Killer; Hell Fest; Hunter Killer; Rampage.
10 That Could've Absolutely Been My Least-Favorites of the Year: Blumhouse's Truth or Dare; The Commuter; Dog Days; Forever My Girl; The Hurricane Heist; Midnight Sun; The Miracle Season; Peppermint; Skyscraper; Tag.
But My Actual Least-Favorites:
10) Bad Samaritan. If only David Tennant was able to Doctor Who his ass outta this one.
9) Venom. Not as bad as Aquaman, but still … .
8) Aquaman. Marginally worse than Venom.
7) The Party. A 71-minute, black-and-white, British dramedy that unfolds in real time, in one central location, with a seven-person cast composed of Patricia Clarkson, Bruno Ganz, Cherry Jones, Emily Mortimer, Cillian Murphy, Timothy Spall, and Kristin Scott Thomas. Totally my wheelhouse. And it still felt like the longest, most boring, most irritating cocktail gathering you never wanted to attend.
6) Death of a Nation. You know who's responsible if Dinesh D'Souza's latest isn't nominated for the Best Documentary Feature Oscar, don't you? The Deep State. But you didn't read that here. Sh-h-h.
5) White Boy Rick. All wrong all wrong all wro-o-o-o-ong!
4) Mile 22. Does Mark Wahlberg even remember what it was like to work with Scorsese and David O. Russell and P.T. Anderson? Because someone should really remind him.
3) Kin. World-building at its most ludicrous. Franchise-building at its most ineffective. Thank God.
2) Traffik. Sexual enslavement as mass entertainment. Hooray for Hollywood.
1) The Mule. If you'll allow me a public breakup: Sorry, Clint. It's not me. It's you.