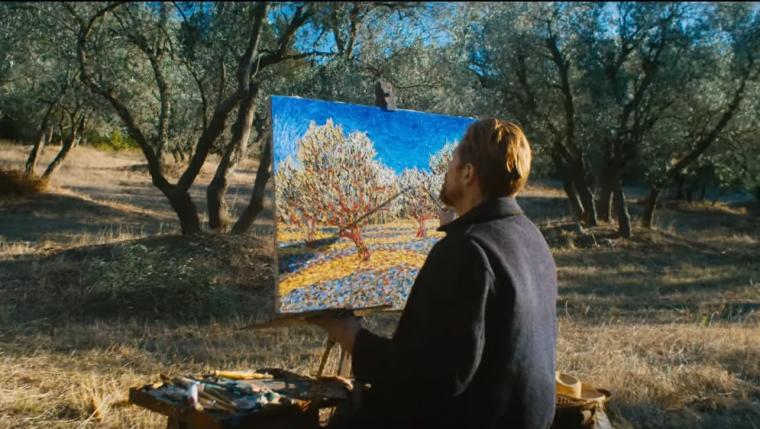 When it comes to debuting movies, the weekend after Thanksgiving weekend is customarily barren for our area, so it wasn't necessarily surprising to see last week's only new release the low-rent – and actually not-that-bad – horror trifle The Possession of Hannah Grace. But what I absolutely didn't expect was for this past weekend to be so barren as to be utterly grim, with the only "new" local arrival the 25th-anniversary re-release of Schindler's List. ("Hey, honey! You know what we could see that would really depress us …?!")
Sure, the Davenport cineplex finally got the fantastic rock-climbing documentary Free Solo (which opened at Iowa City's FilmScene at the end of October), and the Moline cinema brought back the marital drama The Wife, an August release that, apparently, its studio is going to keep forcing down our throats until every American has seen it and demands that Glenn Close receive her long-overdue Oscar. (I say this as a moderate admirer of the film and a huge admirer of Close's performance … but give it a rest already.) Yet the lack of fresh options was especially vexing considering that this year's Golden Globe Award nominations were unveiled on Thursday, and moviegoers – perhaps especially those of us outside the cultural hubs of New York and Los Angeles – might actually have been both inclined and inspired to check out such Globe-cited titles as The Favourite (currently playing in NYC and LA), Vice, If Beale Street Could Talk, Destroyer, and Mary Poppins Returns. I do understand the studios' desire to unleash movies at Christmas to ensure Christmas-break dollars, but I mean, come on – would it have killed any of those films to instead open nationally on December 7 in order to secure an entire wide-release weekend to itself?
Thankfully, as per usual, FilmScene at least came to the rescue with a pair of debuting titles, one of them the Globe-nominated At Eternity's Gate. (The other was the Swedish fantasy thriller Border, a movie I'm antsy to see, but one whose lack of all-day screening times unfortunately made a weekend visit impossible for me.) Directed and co-written by The Diving Bell & the Butterfly Oscar nominee Julian Schnabel, and starring Globe nominee Willem Dafoe, this bio-pic follows Vincent van Gogh's personal crises and artistic struggles and fulfillment through his last years before his death. Or maybe it's his last months. The film isn't really clear about that, and despite the understandable desire of anyone wanting to film the marvelously taut, haggard lines on Willem Dafoe's face, it's also unclear why the role of a legendary Dutch painter who died at age 37 was offered to, and played by, an American actor who turned 63 this summer. Bless Schnabel, though, for his unconventional choice, because Dafoe is absolutely magnificent, handily pulling off what may be the hardest thing for an actor to pull off convincingly: the experience of a creator in the midst of creation.
Meditative and deliberately paced though it is, there are plenty of reasons to see At Eternity's Gate. Among them are the gorgeously displayed renderings of shadow and (especially) light that inspire van Gogh to paint his masterworks, the exquisite score by Tatiana Lisovkaia, and the supporting work by Oscar Isaac as benevolent friend Paul Gauguin, Mads Mikkelsen as a rather flummoxed priest, and particularly Rupert Friend as Vincent's eternally loving and supportive brother Theo; the physical tenderness between the siblings is truly a sight to behold. (Fans of Roman Polanski's two-character Venus in Fur adaptation, such as myself, can also thrill to the almost-reunion that occurs here between that film's Mathieu Amalric and Emmanuelle Seigner.) But the film is almost unimaginable without Dafoe, who so rarely gets to attack a meaty leading role that you might find yourself newly appreciative of his ability to wholly command the screen, and newly flabbergasted by his seemingly effortless ability to morph from terrifying to tragic in the span of a few breath-catching seconds.
Schnabel's camera brings us so close to van Gosh's artworks that when Gauguin mentions how the man's creations look less like paintings than sculptures, we truly see it – viewing the rich, tactile beauty in the canvasses (many of them created for the film by Schnabel and Dafoe themselves) is like watching a 3D movie sans irritating eyewear. Yet we're brought even closer to van Gosh himself (though not, blessedly, at the moment he severs his ear). At times, Schnabel's dramatization of this closeness feels a bit forced, as when entire conversations are repeated verbatim on the soundtrack to suggest van Gogh's confusion, incipient madness, in inability to separate new and previously gleaned information. Nothing, however, feels forced in Dafoe's immediately present portrayal, and whether van Gogh is silently communing with nature or desperately cuddling up to Theo or finding artistic inspiration in the simple act of taking off his shoes, the actor's commitment to every nanosecond of the artist's experience on Earth feels blisteringly in-the-moment. As it ultimately must be, considering its subject, At Eternity's Gate is a sad film. It's also a gloriously grin-inducing sad film – a reminder of the pleasures that can result when a film actor at the top of his game infuses deep melancholy with unmistakable performance joy.
Dafoe's wholly selfless, giving work as van Gogh brought to mind a bunch of other 2018 performances that weren't lucky enough to receive Golden Globe recognition – though in the case of First Reformed's Ethan Hawke, I have no doubt we'll be seeing his name pop up this awards season. (He's already won Best Actor citations from New York's Gotham Awards and the New York Film Critics Circle, and is a Best Actor nominee for February's Independent Spirit Awards.) Released this past summer and currently streaming on Amazon, writer/director Paul Schrader's austere, demanding, utterly hypnotic tale concerns the priest at a struggling small-town church whose failing health – he's an alcoholic who has just started urinating blood – is coinciding with his questions of faith and his fears about the world's incipient end via catastrophic climate change. He decides to take a stand, and the stand he takes, one that shouldn't be spoiled here, feels both horrific and tragically inevitable, and turns Schrader's film into the rare character drama that has the punch and force of a first-rate horror movie. I first saw the film in September, and then again last week, and both times I was nearly breathless with apprehension and anxiety. (I'm finding at least a half-dozen images – especially Hawke sporting a symbolic, body-covering Crown of Thorns – impossible to erase from memory.) Schrader's venerable career has been wildly eclectic, but this feels like the first of his many directorial outings to have the physical punch of his scripts for Taxi Driver and Raging Bull. Here, he's like a left-brained Scorsese with Hawke as his De Niro … and that's not an overstatement: Whether developing a tender rapport with Amanda Seyfried's pregnant Mary (no one ever said Schrader's symbolism was subtle) or enduring the inevitability of a church-going community that values style over substance, Hawke's slow-boil incredulity and anger are remarkable. It feels like the performance of his life to date, and while you won't see Hawke at the Globes, don't be at all surprised if you do see him at the Oscars.
Someone you probably won't, however, is Joaquin Phoenix, even though the man won last year's Best Actor prize at the Cannes Film Festival for his quietly feral performance as a righteous murderer in director Lynne Ramsey's You Were Never Really Here (streaming on Amazon, and nominated for three Independent Spirit Awards including Best Picture, Director, and Actor). Playing a man dedicated to rescuing sex-trafficking victims the way De Niro's Travis Bickle rescued Jodie Foster's adolescent hooker, Phoenix is typically committed and magnetic in his mumbling-through-his-dialogue way, and Ramsey – perhaps best known for her school-shooter elegy We Need to Talk About Kevin with Tilda Swinton and Ezra Miller – gives her star plenty of opportunities to display his singularly somnolent gifts. Yet the film's fastidiously composed tableaux make it too artful by half, leaving you to think you've accidentally wandered into some nasty, Charles-Bronson-esque revenge thriller as directed by Stanley Kubrick, or at the very least Michael Haneke. But while the movie is a tough sit, and not a very enjoyable one even on its own nihilistic terms, it's worth a watch if you're a Joaquin Phoenix completist, and at 90 minutes, the film doesn't wear out its welcome. Just your patience. Which might be the same thing.
Better to check out Paul Giamatti, and the sublime Kathryn Hahn, in the domestic dramedy Private Life (streaming on Netflix). Writer/director Tamara Jenkins' first release since her Oscar-nominated The Savages from 2007, the film tells of a moderately well-to-do Manhattan couple in their 40s trying to conceive a child, and eventually deciding that a family-relation surrogate (the beguiling Kayli Carter, an Independent Spirit Award nominee for Best Supporting Actress) might be their strongest option for parental success. From first seconds to last, this movie is a unmitigated delight, despite its detours into misery equaling its detours into euphoria. Jenkins' movie, in other words, feels exactly like life, if a life of art and books and unbelievably cool storefronts and cafés and dinner parties that few outside the New Yorker subscriber base ever get to appreciate. But this unerringly entertaining, off-handedly profound achievement is beautifully specific about the hardships involved for anyone hoping to conceive a child outside "normal" parameters. And beyond delivering pitch-perfect supporting turns by John Carroll Lynch and Molly Shannon, it's unmissable for the restrained grouchiness of Giamatti and the incandescent presence of Hahn, who sometimes, somehow, manages to be smart, goofy, infuriating, and deeply empathetic in the same sentence, let alone the same scene.
While it's practically inconceivable that Hahn will be deservedly Oscar-cited for Private Life, she did receive a Gotham Award nod, as did Michelle Pfeiffer in director Andrew Dosunmu's Where Is Kyra? (Both were bested by Toni Collette for Hereditary, so you know … . I get it.) Let me just put my cards on the table: I will happily watch Michelle Pfeiffer in anything. Anything. If she wanted to spend two hours on-screen reciting grocery-list memos from the past year, I would not only show up, but begin pestering Broadway producers for a musical adaptation, preferably with Pfeiffer herself in the lead. Unfortunately, you might need my level of Pfeiffer fanaticism to enjoy Dosunmu's drama, which has Kiefer Sutherland in sweetheart-dweeb mode and Bradford Young cinematography and still manages to be a difficult sit. Playing a lower-middle-class singleton caring for her dying mother who comes up with a, shall we say, deeply unorthodox method of paying her bills after her mother finally dies, Pfeiffer is phenomenal, suggesting a dedicated yet fundamentally lazy soul who once skated by on her looks and is now having to face real life on the edge of 60. Yet while Dosunmu's film is undeniably bold – the title card finally blasts on-screen, in an aggressive font, 20 minutes into the movie – it's also distractingly one-dimensional and kind of farfetched, suggesting a self-confident director who may not yet have an eye for when his movie is going completely off the rails. Still, it's 95 minutes spent with Michelle Pfeiffer. I wouldn't have traded them for anything in the world.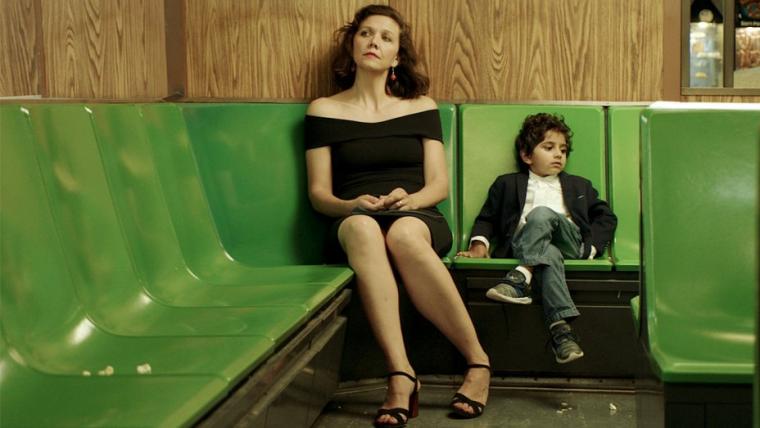 I also kind of enjoyed my 95 minutes with Maggie Gyllenhaal in The Kindergarten Teacher (streaming on Netflix), even though the movie is even sillier than Where Is Kyra? and far less resonant. In writer/director Sara Colangelo's drama, adapted from a 2014 Israeli film by Nadav Lapid, Gyllenhaal plays an educator who believes her young charge (a perfect Parker Sevak) to be a prodigy poet, and who hopes to fulfill her own crushed writing ambitions by exposing the child's talents for all the world to see. Needless to say, considering this is a movie starring Maggie Gyllenhaal, things get deeply weird. And I would've been all on-board with the weirdness had it not also been quite so ridiculous, with the narrative lunacy best exemplified by the entire crux of the plot hinging on a motel-room bathroom that locks from the outside, as no American motel-room bathroom door has ever done in the history of time. Yet while I didn't really buy a minute of the film's plotting from the halfway point on (nor, for that matter, Gael García Bernal's portrayal of a wannabe community-college literary genius), I certainly bought Gyllenhaal's gradual descent into madness. Her movie may be remedial, but Gyllenhaal, as usual, proves herself worthy of an A-plus.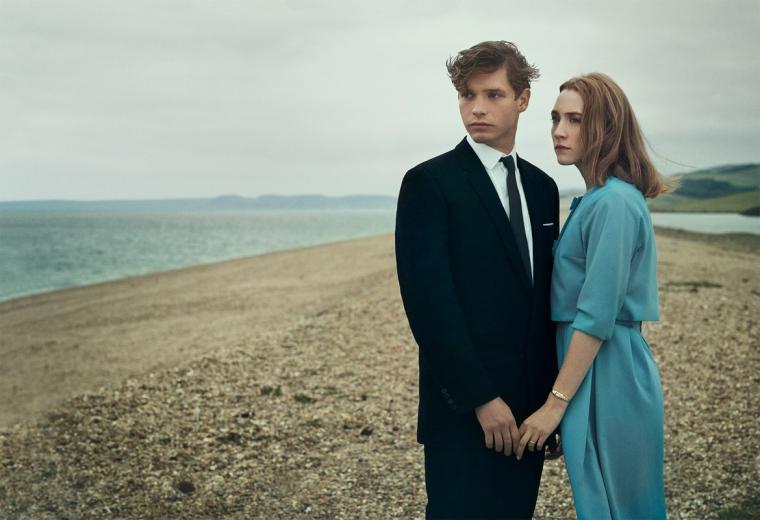 Saoirse Ronan, like Gyllenhaal, is another female actor who can generally be counted on to elevate the quality of nearly everything she's in, and with her starring role in Mary Queen of Scots landing in the next few weeks, the Oscar nominee for Atonement, Brooklyn, and Lady Bird already has a pair of 2018 titles behind her in On Chesil Beach and The Seagull. The former, directed by Dominic Cooke, is hardly worth mentioning. Based on an apparently well-regarded novel by screenwriter Ian McEwan, this 1960s-set romantic drama is all about – and I am not making this up – the tragedy that results when a newbie groom prematurely ejaculates on his bride's leg on their honeymoon. All manner of flashbacks and cross-cutting between Ronan and her underwhelming romantic partner Billy Howle are consequently designed to make audiences think this unfortunate act is momentous and not, you know, simply embarrassing. So, sure – stiff-upper-lip manliness and period expectations and British decorum and blah blah blah … . The event might surely be worth 110 minutes of conversation between mid-century romantic partners. But why invite the rest of us?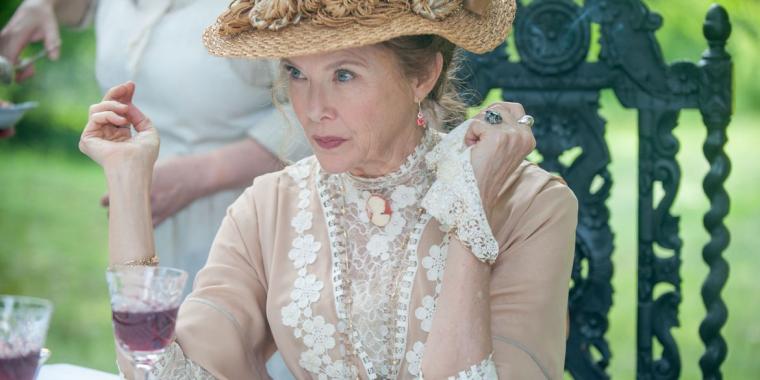 On Chesil Beach is a thunderously silly movie, and, sadly, only a little more disappointing than the latest version of Anton Chekhov's The Seagull, which finds the playwright's incomparably beautiful, funny, evocative dialogue and plotting shoehorned into a fantastically unsatisfying film experience. Director Michael Mayer's camera is so relentlessly busy, and there's so little room for thought and reflection between the lines of dialogue, that the film quickly feels like Chekhov on auto-pilot, with significant talents including Saoirse Ronan, Corey Stoll, Mare Winningham, Jon Tenney, and even the great Brian Dennehy emerging as serviceable at best. Thank heaven, at least, for Elisabeth Moss, who manages to find Masha's tipsy, tragicomic humor despite being routinely waylaid by her director's speed-it-up! approach. And thank whatever deity we need to thank for the absolute genius of Annette Bening, as the fading stage actress Irina, who alone makes this particular Chekhov an event worthy of genuflection. Delivering a portrayal as majestic and heartbreaking and hilarious as any on her three-decades-plus screen résumé, Bening is ravishingly fine here, and makes you instantly jealous of the lucky New York audiences who'll have the opportunity to attend her production of Arthur Miller's All My Sons on Broadway this spring. Most of us won't get the chance to ever see the performer on stage, but a movie such as The Seagull, underwhelming though it is, at least gives us a taste of the theatrical heights at which Bening can fly.