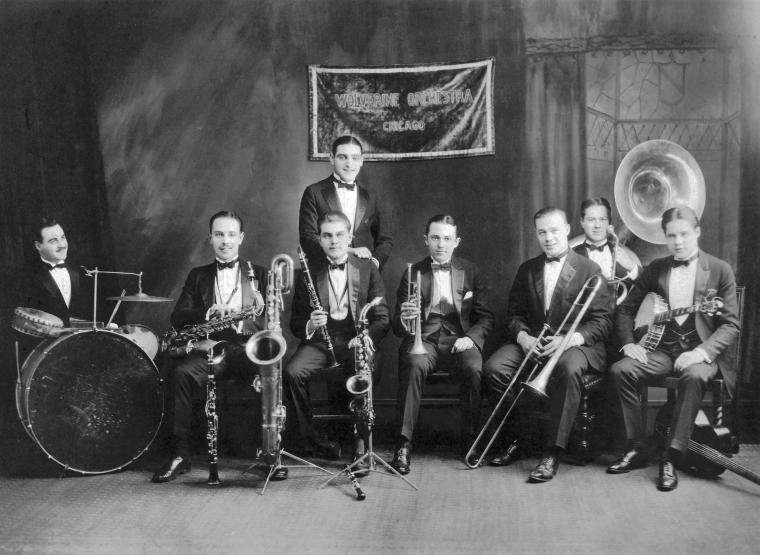 Thursday, August 2, through Saturday, August 4
Rhythm City Casino Resort Event Center, 7077 Elmore Avenue, Davenport IA
Held in annual celebration of the legendary cornet player and Davenport native, the Bix Beiderbecke Memorial Jazz Festival will, for the first time, find the majority of its concert sets taking place at the Rhythm City Casino Resort Event Center, with the venue, from August 2 through 4, hosting no less than 26 individual sets by seven assemblages of thrilling jazz artists.
With concerts taking place from 6 to 11 p.m. on August 2 and from 11:30 a.m. to 11 p.m. on August 3 and 4, Rhythm City will host a pair of engagements with the nascent jazz talents of the Bix Youth Band, who will perform at 6 p.m. on Thursday and 3:30 p.m. on Friday. They'll be joined in the Bix Beiderbecke Memorial Jazz Festival lineup by a half-dozen gifted ensembles scheduled to perform between two and five individual sets apiece: the Chicago-based seven-piece The Fat Babies; Minneapolis' The Wolverines Jazz Trio featuring Rachel Holder; the St. Louis ensemble Miss Jubilee & the Humdingers; local outfit The Graystone Monarchs with Josh Duffee, David Boeddinghaus, Andy Schumm, and additional musicians; and two ensembles boasting the talents of Jeff Barnhart, Hal Smith, and Dave Bennett: The Benny Goodman Trio and The Fats Waller Legacy All-Star Band.
Numerous additional concert events and attractions are taking place in conjunction with the 2018 Bix Beiderbecke Memorial Jazz Festival. At 3 p.m. on August 2, Miss Jubilee & the Humdingers will play a special set at Davenport's Putnam Museum & Science Center, and also deliver the annual musical accompaniment to Oakdale Memorial Gardens' Bix-graveside memorial event, this year's taking place at 10 a.m. on August 4. Davenport's LeClaire Park hosts a trio of jazz acts on the evening of August 3: The Dandelion Stompers at 6 p.m., the Josh Duffee Orchestra at 7 p.m., and the DB Orchestra at 8 p.m. Special jazz services will be held at Davenport's First Presbyterain Chuch at 8:30 and 10:30 a.m. on August 5, as well as at Rock Island's Church of Peace at 10:30 a.m. on Sunday.
And on August 3, there will be transportation from Rhythm City to downtown Davenport's River Music Experience for a free tour of the venue's new Bix Museum, where visitors will learn of Bix Beiderbecke's brief but eventful life at the dawn of the 20th Century, view rare films, and listen to his incomparable music. The exhibition also tells Beiderbecke's story through photos, storyboards, letters, instruments used by colleagues, and precious artifacts, including a baby grand piano from the New York apartment where he died in 1931 at age 28.
For more information on all of the concerts and events scheduled for the 2018 Bix Beiderbecke Memorial Jazz Festival, visit BixSociety.org.