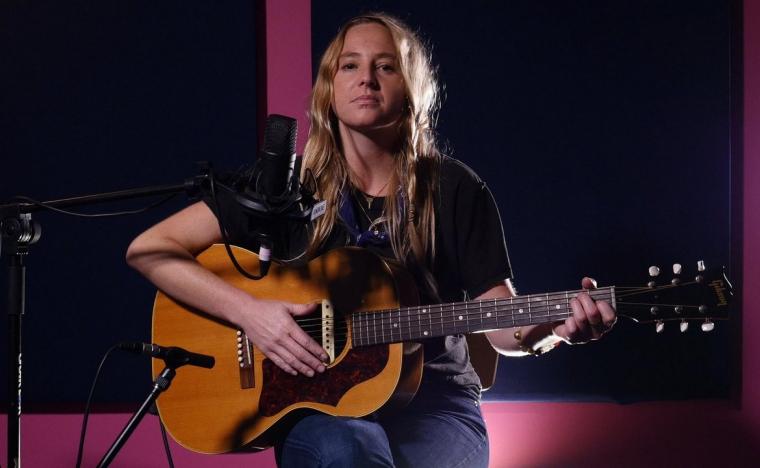 Wednesday, July 4, 6 p.m.
Codfish Hollow Barn, 5013 288th Avenue, Maquoketa IA
The extraordinary talents of four gifted singer/songwriters – one of them born in the Quad Cities – will soon be on display at the Codfish Hollow Barn, with the Maquoketa venue hosting the July 4 event "Barn on the Fourth: Lady Liberty," a special holiday concert showcasing a quartet of female artists including chart-topping chanteuse and Rock Island native Lissie.
Born Elizabeth Corrin Maurus, Lissie began her singing career at at early age, playing the title role in Annie at the Circa '21 Dinner Playhouse for an 80-performance run at age nine. She eventually took her talents to Colorado State University in Fort Collins, during which time she would open for visiting musicians, and collaborated with DJ Harry of SCI Fidelity Records on the song "All My Life," which was featured on the TV series House, The O.C., and Veronica Mars. In early 2008, Lenny Kravitz invited Lissie to be the opening act for his "Love Revolution Tour," and later that year, "The Longest Road," a song she co-wrote with DJ Morgan Page, reached number four on Billboard's Hot Dance Club Songs chart.
Lissie's 2016 album My Wild West – the follow-up to 2010's Catching a Tiger and 2013's Back to Forever – peaked at number one on the Billboard Heatseekers chart and made the top 10 of the Independent Albums chart, and her 2018 release Castles was praised by AllMusic.com as "commercial yet idiosyncratic, classic in its structure yet contemporary in its sound." Now residing on a 47.7-acre farm in northeast Iowa, Lissie also appeared last summer in David Lynch's Twin Peaks: The Return, delivering a performance that led NME to rave: "Closing the episode with the Stevie Nicks-esque 'Wild West," Rock Island's most exciting troubador more than earned her Lynch-commissioned screen time."
Performing alongside Lissie in the "Barn on the Fourth: Lady Liberty" event are three similarly gifted female singer/songwriters. Based on Denver, Colorado, Esmé Patterson performed in the ensemble Paper Bird before making her name as a rock artist, her third album We Were Wild lauded by Rolling Stone for the way the artist "balances easy-flowing natural imagery with hardboiled self-determination." Hailing from Staten Island, New York, fellow singer/songwriter Becca Mancari was also praised by Rolling Stone, her album Good Woman landing on the magazine's top-20 list of "Best Country and Americana Albums of 2017" and called "the kind of album that gives you enough space to spread out and luxuriate." And completing the "Lady Liberty" lineup is Elizabeth Moen, a recent University of Iowa graduate who, according to NPR, "is armed with a jaw-dropping singing voice, tasteful guitar playing, and songs that stay in your head for days."
Doors for the Codfish Hollow Barn's "Barn on the Fourth: Lady Liberty" event on July 4 will open at 4 p.m. with the concert starting at 6 p.m., admission is $20-25, and more information and tickets are available by visiting CodfishHollowBarnstormers.com.